Tragedy Strikes Nepal: Midnight Earthquake Claims 50 Lives in Jajarkot and Rukum West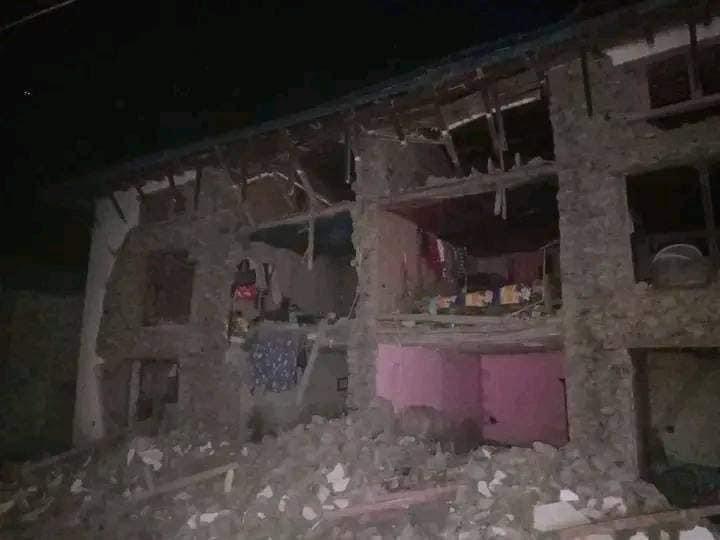 Kathmandu — In a devastating turn of events, a powerful 6.4 magnitude earthquake struck the region around Jajarkot, Nepal in the dead of night, claiming the lives of approximately 50 people. The disaster, which occurred in the midnight hours, has sent shockwaves through the affected areas.
Reports gathered from district by local media correspondent, quoting local police officers and people's representatives, have confirmed the heartbreaking loss of life. Preliminary information from Rukum West District reveals that at least 28 individuals have lost their lives in this area alone.
Jajarkot, the epicenter of the earthquake, has borne the brunt of the devastation. As of the latest update, 20 people have tragically perished in this district, including Deputy Mayor Sarita Singh of Nalgad Municipality. DSP Santosh Roka of the District Police Office has noted that additional details regarding the death toll of the 20 victims are still being compiled.
As of 3:30 pm on Saturday night, it is evident that the most significant impact has been in Jajarkot and Rukum West, both of which are connected to the border. The earthquake's aftermath has left communities in these regions grappling with loss and destruction, as emergency response efforts are underway to provide assistance to those affected.
Our thoughts and prayers go out to the families and communities affected by this tragic event, and we will continue to provide updates on this developing situation.