Northolt 10K by Nepal Run UK: A Step Towards a Healthier Community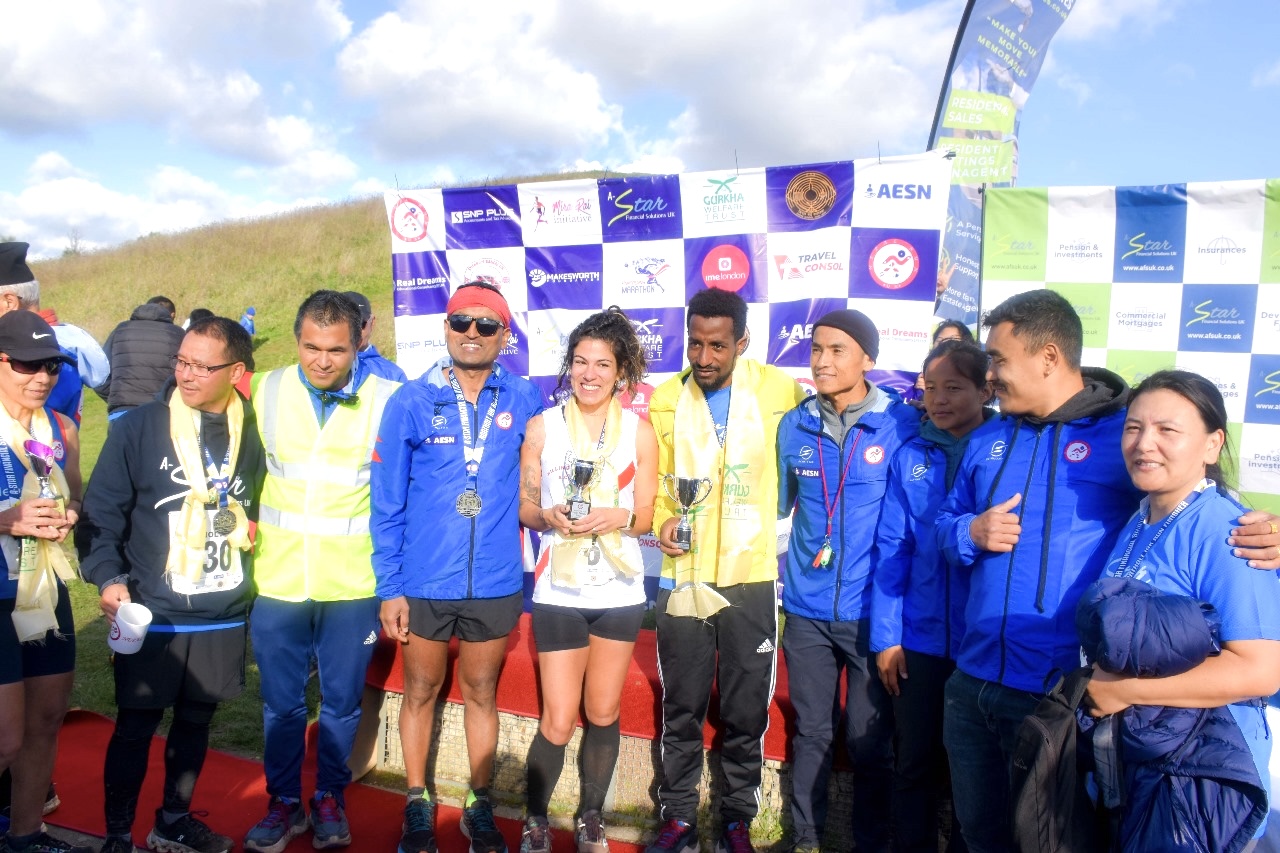 London – Nepal Run UK held the 'Northolt 10K' run competition on Sunday at Northala Park near London, coinciding with 'Remembrance Day'. A total of 320 participants took on the 10 km race, with impressive performances on both the men's and women's sides.
In the men's division, Elias Ahmed dominated the race, finishing the 10K in an astounding 32 minutes and 15 seconds, securing first place. Simon Saha and Jonath Hora followed closely, finishing in 34.17 and 34.58 minutes, respectively.
On the women's side, Nicola Penty Alviraj was the standout performer, completing the race in 44 minutes and 42 seconds to claim the top spot. Manda Gurung took second place with a time of 44.42, and Clare Morris finished third in 46.31.
In the super veteran men's category for participants over 60 years, Stefan Plummer and Lorraine Lakenby displayed their endurance, crossing the finish line in 39.40 and 60.58 minutes, respectively.
Among the participants aged 40 to 60, Simon Osea and Salina Raj Bhandari both finished in 34.17 minutes, securing first place in their respective categories.
Nepal Run Club celebrated its success as Prakash Gurung and Tejmaya Sigdel were crowned champions in their divisions, with times of 35.19 and 47.25 minutes, respectively. Amrit Shrestha received the award for the best race improvement.
The event was not only about competition but also about community support and promotion of Nepal, coordinator Pandav mahato said. The top male and female winners were rewarded with an entry to the Annapurna Marathon in Nepal.
The event was graced by internationally renowned ultra runner Meera Rai, Milan Rai of the White Butter Initiative, Vikram Pandey, founder of the Everest Marathon, and many others.
Jagan Karki , secretary of Nepal Run, emphasized the positive activities of the Nepalese and Gorkha communities and their contribution to promoting Nepal through such events.
Meera Rai expressed her admiration for the Nepali community's interest in running in London and pledged to initiate similar competitions in Nepal.
Min Darlami, Managing Director of A Star Financial Solutions UK, the main sponsor of the Northolt 10K, expressed pride in supporting an event that promotes health awareness and fitness in the Nepali community.
The race was meticulously organized by Santosh Rai, and Rabindra Adhikari coordinated the volunteers. Rai extended gratitude to all the sponsors and promised improvements for next year's events.
Furthermore, the 'Fund Raise' component of the event supported the Meera Rai Initiative, adding a charitable aspect to this exciting day of competition.