Saudi Arabia is helping $1bn to support currency reserve to Pakistan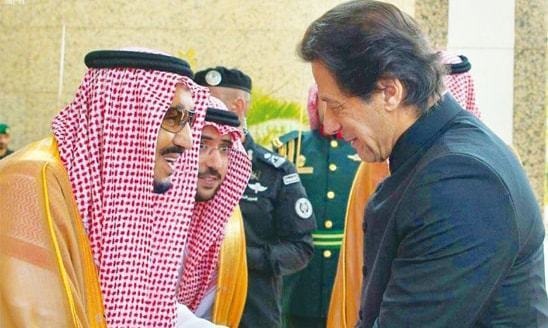 KARACHI: Pakistan received $1 billion from Saudi Arabia on Monday as part of the $3bn package promised by the kingdom during the visit of Prime Minister Imran Khan.
State Bank of Pakistan's Chief Spokesman confirmed the arrival of $1bn, taking the SBP reserves to $8.482bn, from $7.482bn reported on November 9.
The new government has been struggling to plug the big hole on the external front as the current account deficit reached record $18bn in FY18.
Estimates suggest the country needs $12bn additional inflow to meet the deficit in FY19.
Half of the Saudi package will go towards meeting payments for Saudi oil shipments to Pakistan during the financial year to June 2019 while the other half is meant to boost Pakistan's depleting foreign currency reserves. Abid Qamar, spokesman for the State Bank of Pakistan, told the remaining $2bn promised by Saudi Arabia would be given over the next two months.
Pakistan's reserves are expected to rise to approximately $8.4bn or equivalent to about eight weeks of imports as a result of the $1bn loan announced by the central bank on Tuesday.