British Pakistani Midfielder Harun Hamid Inspires Pakistan's Football Dreams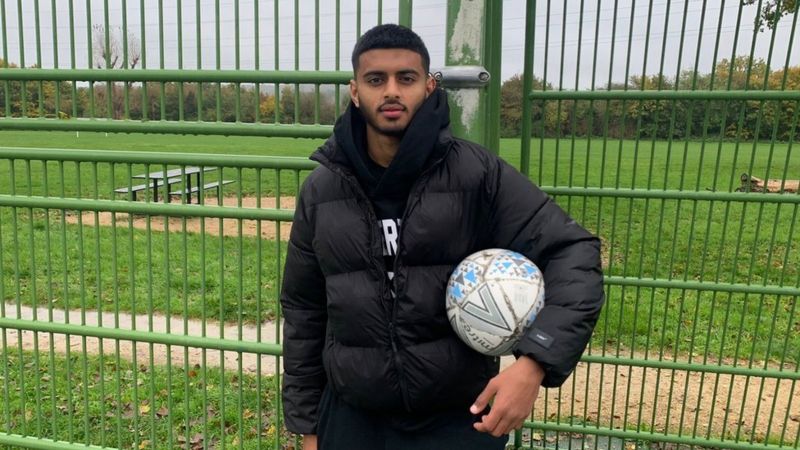 London — In a remarkable turn of events, 19-year-old midfielder Harun Hamid, recently released by English second-tier side QPR, has become a hero for Pakistan in their World Cup qualifying journey. Harun's goal secured Pakistan's first win in five years, propelling them to the second round of qualifying.
Reflecting on his unexpected journey to international success, Harun expressed his exhilaration, stating, "I didn't even know Pakistan had a team growing up, so playing on the world stage is a dream come true."
Pakistan, with the fifth-largest global population, lacks a professional football league, leading to the inclusion of British Pakistani players under dual nationality rules. Harun, along with teammates Easah Suliman and Otis Khan, sees this as an opportunity to elevate Pakistani football on the world stage.
The upcoming clash against Saudi Arabia, the team that defeated World Cup winners Argentina, presents a monumental challenge for Pakistan. Harun acknowledges the odds, stating, "We're playing against the team that beat Messi's Argentina, and we don't even have a pro league."
The recent win against Cambodia has breathed new life into football in Pakistan, offering hope after an eight-year hiatus of home matches and FIFA suspensions. Imran Kayani, a 21-year-old British Pakistani joining the squad, expresses excitement about making a difference and pushing Pakistan in a positive direction.
Manager Stephen Constantine, an accomplished English coach with vast experience in Asia, highlights the challenges faced by Pakistani players due to the absence of a domestic league. The reliance on the British Pakistani diaspora is seen as a way to tap into talent and boost the nation's football fortunes.
As Pakistani football gains attention, Harun and his fellow British Pakistani players aim to inspire a new generation of talent. The match against Saudi Arabia marks a significant moment for Pakistan, showcasing their resilience and determination on the global football stage.