Maldives sending envoy to China for soothing piled up credit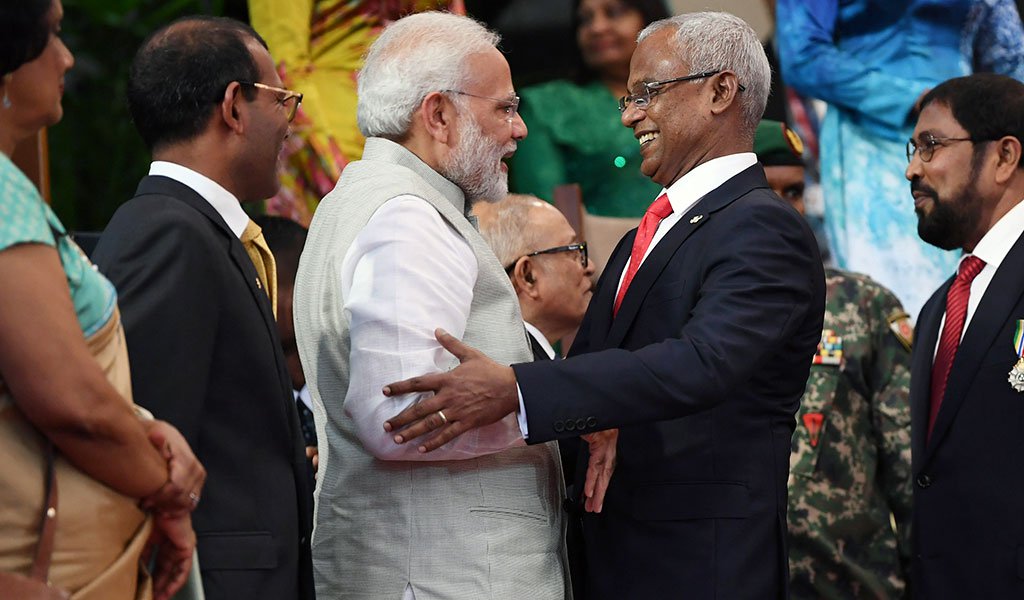 China's ambassador told the local Avas.mv website that in fact only about half of the Maldives' external debt pile of $1.2 billion was owed to Beijing
The Maldives foreign minister will visit Beijing before the end of 2018, officials said Wednesday, likely seeking to renegotiate the archipelago's Chinese debt.
China has loaned billions of dollars to countries around the Indian Ocean and beyond for infrastructure development, stoking fears of a debt trap.
The new Maldives government of President Ibrahim Mohamed Solih has called for a review of Chinese-bankrolled projects initiated under predecessor Abdulla Yameen.
Former president Mohamed Nasheed, now Solih's mentor, has accused China of a land grab in the strategically placed Indian Ocean archipelago, and called a free-trade agreement (FTA) agreed with Beijing under Yameen one-sided.
The announcement of Foreign Minister Abdulla Shahid's upcoming trip to China came after he held talks with the Chinese ambassador in Male, Zhang Lizhong, on Monday.
The duo "discussed progress of on-going Chinese projects… and future cooperation in areas of importance to the Maldives," the foreign ministry said without giving further details.
China's ambassador told the local Avas.mv website that in fact only about half of the Maldives' external debt pile of $1.2 billion was owed to Beijing.
He said the loans carried a two-percent interest rate and a five-year grace period, while also disputing claims of a debt trap.
"We have nothing to gain if a friendly country falls into debt," he said. "There is no single (piece of) evidence to support the so-called debt trap claim."
Solih's Maldivian Democratic Party (MDP) has said that the Maldives owes China around three billion dollars.
On Tuesday in Beijing, Chinese foreign ministry spokesman Geng Shuang said the FTA, which still has to be ratified by the Maldives parliament, was "a mutually beneficial and win-win" agreement.
"We believe that the Maldivian government will make the right choice."
Neighbouring Sri Lanka was forced to hand over a loss-making port to a Chinese state-owned company last year on an 99-year lease after failing to repay a $1.4-billion Chinese loan.
Soon after taking office at the weekend, Solih warned of a "dire" economic crisis as he turned to India for help, signalling an end to the pro-China stance of his predecessor Yameen.
Solih, who was little known before his surprise election win, briefed India's Prime Minister Narendra Modi "on the dire economic situation" according to a joint statement after Saturday's swearing in attended by Modi.
India has been the country's traditional main ally but Yameen, whose iron-fisted rule saw a string of political rivals locked up or exiled and the press muzzled, moved closer to China. (From Dhaka Tribune)