Sri Lanka state banks to borrow up to US$1b abroad before end of 2018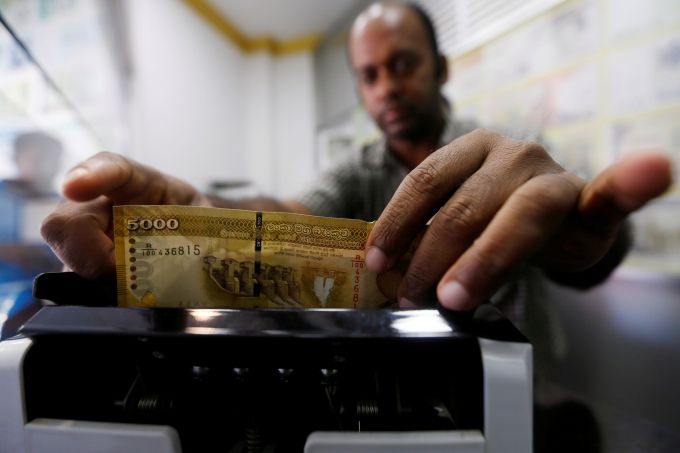 [COLOMBO] Sri Lanka's three state banks will borrow up to US$1 billion from foreign sources before the end of 2018 and use the money to pay off maturing foreign loans, Finance Ministry Secretary SR Attygalle said on Thursday.
The move comes as Sri Lanka faces a worsening political crisis with a newly appointed government refusing to resign despite losing two confidence votes in parliament.
The government is now trying to shore up a badly shaken investor confidence which is reflected in the decision by Moody's Investors Service to downgrade its rating deeper into junk territory on Tuesday.
The Sri Lankan rupee has fallen to record lows in recent days and its dollar bond yields have spiked.
The island nation is scheduled to repay more than US$5.8 billion, including US$1.54 billion in interest payments, in the next 12 months, the central bank's latest data showed.
The state banks will borrow through 1- to 3-year maturity bonds and money can be used to repay foreign loans next year. We expect there could be a slight increase in borrowing costs due to Moody's rating downgrade," Mr Attygalle told Reuters.
The state banks can borrow on their own balance sheets but if the government gives a sovereign guarantee the loans may require parliamentary approval. That would be difficult to get as Prime Minister Mahinda Rajapaksa does not have majority support in parliament.
President Maithripala Sirisena's sacking of prime minister Ranil Wickremesinghe and his replacement by Mr Rajapaksa last month, amid the competing influences of China and India, have shattered the island's fragile ruling coalition.
Bank of Ceylon, People's Bank, and National Savings Bank will conduct the borrowing through syndicated loans.
Eran Wickramaratne, who was a junior finance minister in the government of the deposed prime minister Wickremesinghe, said the previous administration had not planned to use the state banks for borrowing overseas this year. It was concerned that such borrowings would weaken the state banks, he said.
The previous Rajapaksa-led government did give sovereign guarantees for state bank loans in 2013. National Savings Bank had borrowed US$750 million through an international five-year bond in 2013.
Analysts say Sri Lanka will have to borrow at "very expensive" rates on international markets because of the political uncertainty.
REUTERS