India, Sri Lanka resume ferry service after 40 years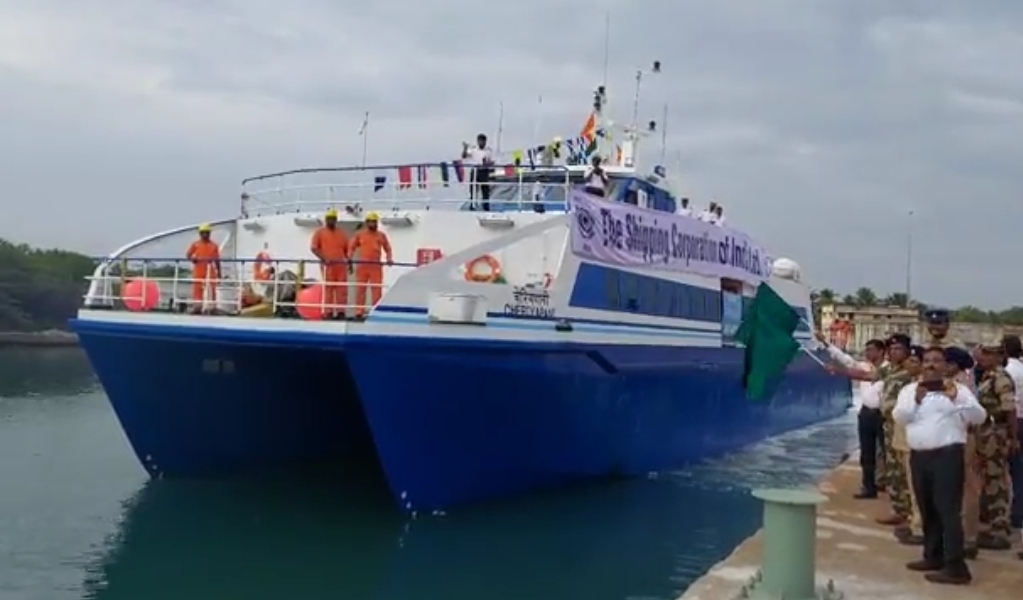 NEW DELHI — India and Sri Lanka on Saturday resumed the much-awaited ferry service after 40 years, officials said.
The service was launched between Nagapattinam on the eastern coast of India's Tamil Nadu state and Kankesanthurai near Jaffna in the Northern Province of Sri Lanka.
India's federal minister for ports, shipping and waterways Sarbananda Sonowal flagged off the ferry at Nagapattinam port.
Indian Prime Minister Narendra Modi, when addressing the launch in virtual mode, thanked the president, government and the people of Sri Lanka for the successful launch of the ferry service. He also spoke about working towards resuming the ferry service between India's Rameswaram and Sri Lanka's Talaimannar.
The high-speed ferry operated by the Shipping Corporation of India has a capacity of 150 passengers.
The distance of about 60 nautical miles (110 km) between Nagapattinam and Kankesanthurai will be covered in approximately 3.5 hours depending on sea conditions, according to officials.
The vessel Cheriyapani, which made its inaugural journey to Sri Lanka with 50 passengers on board, will return to India by evening with passengers from Sri Lanka. (Xinhua0