Kathmandu is best city in South Asia and 5th best in the world to visit in 2019: Lonely Planet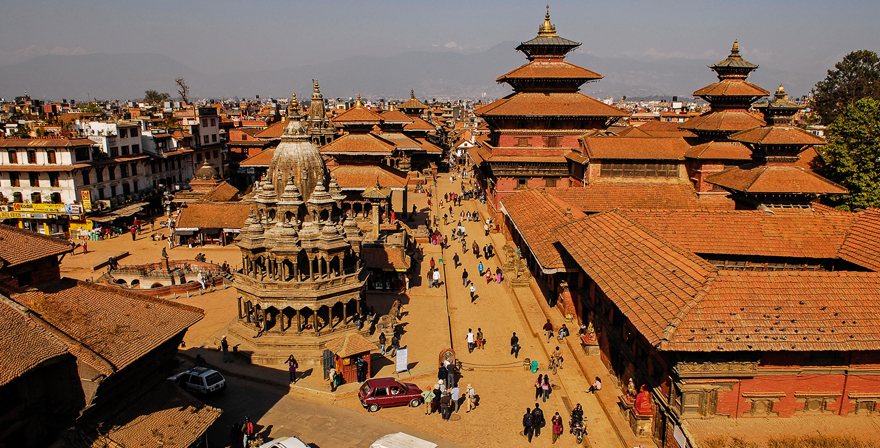 There's nothing like city breaks for a getaway that offers heaps of culture, history, and a plethora of things to see and do.
Now Lonely Planet has offered up serious travel inspiration as the team unveils Lonely Planet's Best in Travel 2019, including the best cities tipped to be big next year.
And we want to add all of them to our bucket list, immediately.
The best part is that topping the list is a South Asian  city, Kathmandu in Nepal, so you don't need to break the bank to visit since Nepal itself is considered as one of the most affordable and adventurous tourist destination of the world.
There are only 2 cities listed from Asia  among the top 10 cities list from the world  in the recommendation of  Lonley planet.  They are Shēnzhèn, China in 2nd rank and the Kathmandu , Nepal which has secured 5th rank in the list.  This has higilighted Kathmandu as the best city in South Asia to visit and second best in entire Asia, Similarly 5th best city in the world.
Why the Kathmandu city only is  selected as the best place to visit in 2019 from South Asia? 
After a devastating earthquake, rebirth
Three years after it was hit by a devastating earthquake, Kathmandu is welcoming visitors to a city that is much quieter, by design.
"It remains the doorstep to the Himalayas, with medieval architecture, great food and nightlife and increasing wellness offerings," says Hall.
"It's also much quieter than it has been in the past with cars banned from the historic center and motor horns banned across the Kathmandu Valley," Hall points out.
It's also hosting the South Asian Games in 2019. The nation is hosting a grand campaign "Visit Nepal 2020" for the promotion of tourism with first priority on this year.
"Lonely Planet has a warm historic attachment to Kathmandu, and Nepal, so I was really pleased to see us be able to talk about the city's continued recovery from the 2015 earthquake," Hall says
We take a look at Lonely Planet's top 10 best cities and why they need to be on any intrepid explorer's radar…
Those places include second place Shēnzhèn, China; Novi Sad, Serbia in third place; Miami, Florida in fourth place; and Kathmandu, Nepal rounding out the top five.
Lonely Planet's top 10 cities to visit in 2019 : 
1. Copenhagen, Denmark
2. Shēnzhèn, China
3. Novi Sad, Serbia
4. Miami, Florida
5. Kathmandu, Nepal
6. Mexico City, Mexico
7. Dakar, Senegal
8. Seattle, Washington
9. Zadar, Croatia
10. Meknes, Morocco
See the beautiful video prepared by Tourism Board of Nepal for further beauty of Nepal :