UK's First Permanent Gallery on South Asian Community Provides a Window into Rich Heritage and Culture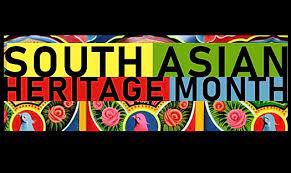 London — In a landmark initiative, the Manchester Museum unveiled its South Asia Gallery in February 2023, becoming the UK's first permanent exhibition space dedicated to the South Asian community. Developed in collaboration with 30 co-curators, including contributions from the renowned British Museum, this groundbreaking gallery aims to foster cultural understanding and appreciation among people from diverse backgrounds.
The exhibition primarily focuses on the experiences and invaluable contributions of British South Asians. By showcasing themes like migration, climate, and music, the gallery provides visitors with a comprehensive view of the multifaceted South Asian heritage.
One of the remarkable aspects of the gallery is the active involvement of the curators, many of whom have generously donated personal family heirlooms and artifacts. Among them is Atiha Chaudry, whose family passports displayed their journey from India, through East Africa, to Manchester. Speaking about the significance of the gallery, Chaudry expressed her delight in being able to share her family's stories and heritage, thus enabling everyone to connect with these rich histories.
The gallery also delves into contemporary issues through artworks like Samihah Mudabbir's thought-provoking pieces on climate change. Mudabbir's work sheds light on how South Asia, particularly Bangladesh, copes with the challenges of flooding by creating floating gardens. Through these exhibits, the gallery offers visitors a unique perspective on environmental issues from a South Asian lens.
A focal point of the gallery is the portrayal of the Mughal Dynasty's history, particularly highlighting the role of Muslim women. Curator Yusuf Tai passionately shared that his motivation for being part of this project was to provide younger generations with a sense of comfort and confidence in their identities. His section on the Mughal Dynasty seeks to celebrate the rich history and accomplishments of Muslim women.
Music enthusiasts are also in for a treat as the gallery celebrates South Asian music and culture. Curator Aziz Ibrahim's unreleased album, 'Lahore to Longsight,' is a remarkable find among the exhibits. Written decades ago, the album offers a glimpse into the artistic journey of British Asians and their determination to break barriers and pursue their passions.
Lead curator Nusrat Ahmed emphasized the importance of having a dedicated space for the South Asian community, allowing them to connect with their heritage and culture. For many of the curators, the gallery represents a dream come true and a space they wish they had access to during their formative years.
With its diverse range of exhibits, the South Asia Gallery at the Manchester Museum has quickly become a cultural hub that promotes understanding, appreciation, and celebration of South Asian heritage. It serves as an inspiration for other institutions to create inclusive spaces that resonate with people from all walks of life, bridging gaps, and building a stronger sense of belonging in the community.