A seven-year-old boy became the highest earner on YouTube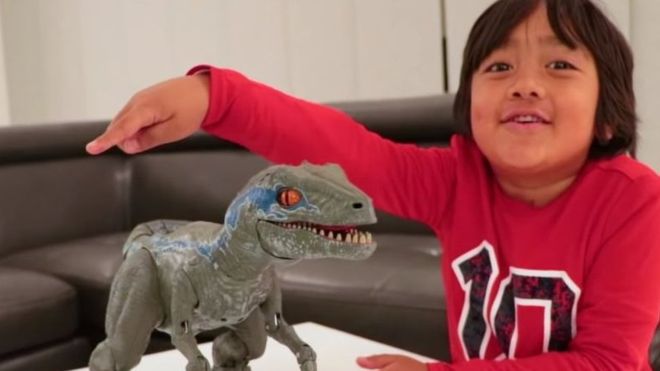 A seven-year-old boy has become the highest earner on YouTube – amassing a staggering £17 million this year, new figures reveal.
Astonishingly the Ryan ToysReview channel has 17 million followers, putting him at the top of the 2018..
As he is still a child, 15% of Ryan's earnings are put into a bank account that he can only access when he becomes a legal adult.
The schoolboy's videos show him reviewing toys, and his verdict has a huge impact on product sales.
Ryan, who posts a new video each day, has been doing it since March 2015, with his parents and twin sisters also featuring.
When he was asked by NBC why his channel is doing so well, he replied: "Because I'm entertaining and I'm funny."
His mum said Ryan was an avid review watcher before his channel was launched.
She told TubeFilter: "One day, he asked me, 'How come I'm not on YouTube when all the other kids are?'
"So we just decided – yeah, we can do that.
"Then, we took him to the store to get his very first toy – I think it was a Lego train set – and it all started from there."