South Asian Women's Day 2018 observed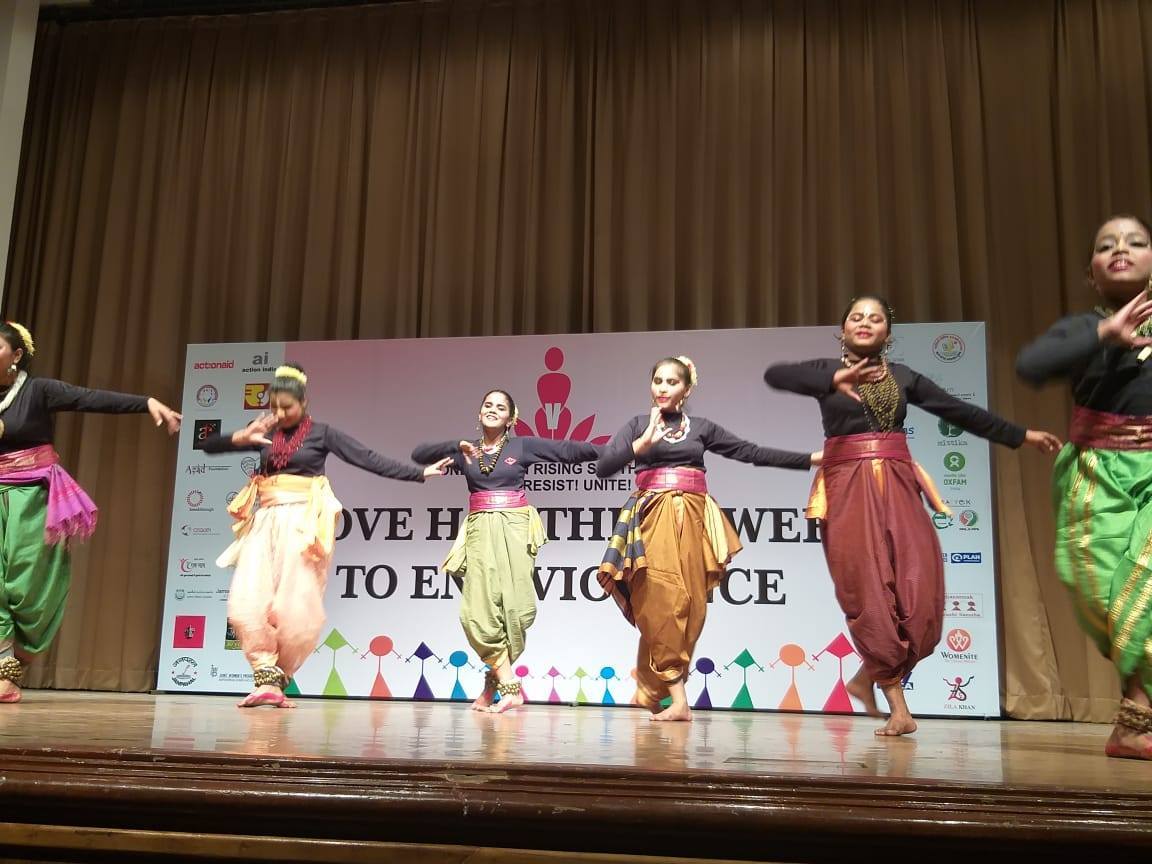 South Asian Women's Day is celebrated each year on 30th November. On this day, Sangat – A South Asian Feminist Network, its partners, and other civil society organisations across the South Asian regions, as an act of cross-border solidarity, come together to raise their voices for peace, justice, human rights and democracy, and celebrate the women working for this across the region.
This year, it was celebrated in various parts of South Asia including Nepal, Sri Lanka, India, and Bangladesh. It comprised of performing arts like poetry, classical dance performances, stand-up comedy, and movie screening.
Nepal Mahila Ekta Samaj together with Tewa, Homenet Nepal, Mahila Adhikar Manch, honoured the memory of Nepali Feminist, Yog Maya Neupane and other feminists who worked rigorously for the coming generations, through street arts, flash mobs, and performing arts.
The core members of Sangat Bangladesh, Khushi Kabir and Fawzia Khodker, celebrated this day in Dhaka with various dramas and musical performances centered on #MeToo, which also was the theme of the event. Various activists participated in the event and also shared their personal instances of the #MeToo movement.
The Chevening Alumni in Sri Lanka organised a panel discussion on the women in Governance addressing the quota system and women's participation in public. The panelists included politicians like Jeevani Kariyawasam, Tisreena Mohamed Ismalebbe, development practitioner Maithreyi Rajasingam, and feminist researcher and activists like Chulani Kodikara and Thiyagi Piyadasa.
In India, the day was celebrated across various States like Kolkata, Shilong, Odisha, and Delhi. Swayam Kolkata celebrated South Asian Women's Day at Rotary Sadan with a screening of South Asian films on sexual harassment followed by a panel discussion which sought to answer questions around addressing daily harassment, on creating safe spaces for women at home, public spaces and at work. From Feminismindia