A Nepali man who raped a 22 yrs guy is sentenced to jail for 13 years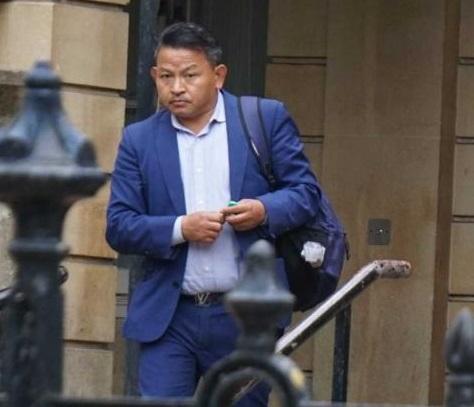 Reading : A man form Nepalese community  was convicted after a trial at Reading Crown Court in relation to an attack on a 22-year-old man in June 2018.  Sexual predator Mr Dev Kumar limbu who targeted a young man with learning difficulties has been sentenced to 13 years in prison.
On June 6 the victim asked the  Convicted  Limbu for directions home after he became separated from his friends on a night out in the town centre.
The 43-year-old Limbu took advantage and dragged him into the nearby Beresford Road Playground before performing a series sex acts without consentwas convicted of one count of sexual assault, two counts of anal rape and one of oral rape.  Limbu was captured on CCTV footage.
In a prepared statement to the police, Limbu insisted that the victim had consented to the activity and remained remorseless throughout the trial.
It is said that  he has a 17-year-old son and a wife who was with him until 2017 when she went back to Hong Kong.
The judge said he presented a serious risk to other young males and noted his lack of remorse as an aggravating factor when passing sentence, local  media of Reading reported.