19 products received Nepal Standard certificate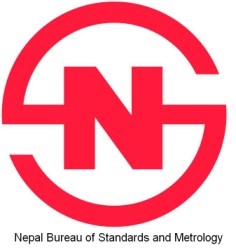 Nepal Metrology and Standard Department (NMSD) has  issued Nepal Standard (NS) certificates to 19 products. The  products who got NS are from of 16 industries in the current fiscal year.
The products ranging from food items to utensils to LPG gas that have obtained NS mark are produced from Annapurna Vegetable Pvt. Ltd, Bara, Barsha Recycling Pvt. Ltd, Banke, GTH Industry Pvt. Ltd, Bhaktapur, Hari Industry Pvt. Ltd, India, Hongsi Cement Industry, Nawalparasi, International Cement, Parsa, Inter Tec Pipe and Fitting, Rupandehi, Janaki Mata Industry and Sarlahi, Jaya Bageshwori Rotamodeling, Rupandehi.
Likewise, other products getting NS certificate are produced from JSS Industry Pvt. Ltd, Kathmandu, Kohinoor Plywood Pvt. Ltd, Morang, Narayani Industry, Bara, Nepal Sentex Industry, Chitwan, Rajsthan Cylinder Industry, India, South Asia Polypipe Industry Ltd, Makawanpur and Sunrise Cement Pvt, Jhapa.
The NMSD Director General Bishwo Babu Pudasaini said the certificates were given to all industries manufacturing goods by meeting the quality standard.
So far 369 types of essentials (60 items) manufactured from 250 industries across the country have got NS mark.