New ambassadors from China , Korea , Saudi & Sweden to Nepal present credential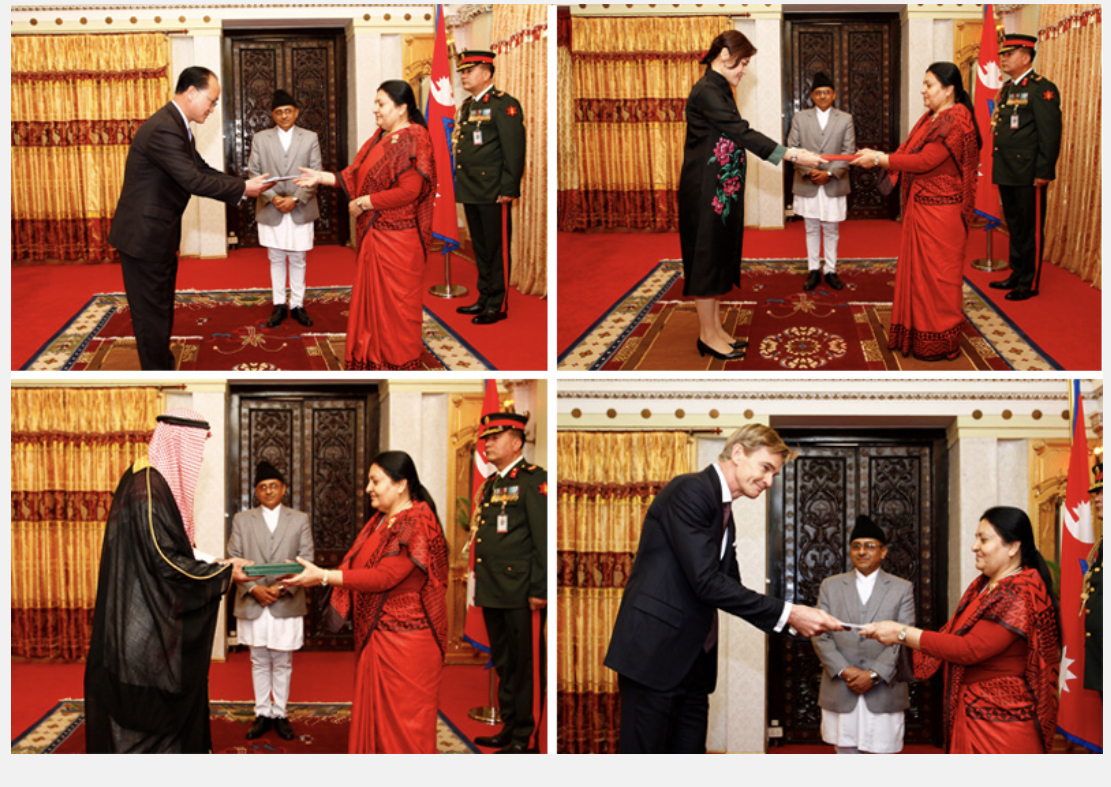 Kathmandu, Jan 7: The newly-appointed ambassadors of four countries have presented their Letters of Credence to President Bidya Devi Bhandari at a special ceremony organized at the Rashtrapati Bhawan, Shital Niwas today.
The ambassadors of the Democratic People's Republic of Korea, the People's Republic of China, the Kingdom of Saudi Arabia and the Kingdom of Sweden to Nepal, respectively, Jo Yong Man, Hou Yanqi, Musaid bin Sulaiman M Al-Mawany and Klas Molin, presented their Letters of Credence on the occasion.
The ambassadors of DPR Korea, China and Saudi Arabia are the resident ambassadors to Nepal while the Swedish ambassador is a non-resident ambassador.
Present at the ceremony were Minister for Foreign Affairs Pradeep Kumar Gyawali, Chief of Army Staff Purna Chandra Thapa, Foreign Secretary Shanker Das Bairagi, secretary at the Office of the President Binod KC, the Chief of Protocol Deepak Adhikari among high government officials.
Before this, the ambassadors were taken to the Rashtrapati Bhawan from Hotel Shangri-La on horse-drawn carriage with special honour.