Tourists visiting to Nepal increased from U.K. , Nepal Embassy providing 1 day home delivery visa service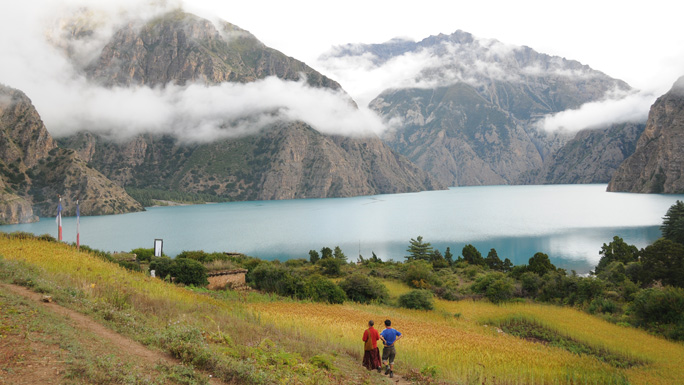 London: The total number of tourists visiting to Nepal from United Kingdom has been increased noticeably this past year, Embassy of Nepal to U.K.  said.
Total 63 thousands and 86 tourists visited to Nepal form U.K. during the year 2018 which is a considerable increase by 15.6 percent compare  to  last year, the Embasy source said.
"The Embassy of Nepal to U.K. is providing a one day home Delivery visa service and consultation and facilitation to the tourists as well as the investors who wish to visit Nepal" said Dr Durga Bahadur Subedi , Ambassador of Nepal to U.K.
There is a target set  to reach 80,000 by  2019 and 100 thousands by the year Visit Nepal 2020, Subedi added.
In order to achieve this target Embassy of Nepal has planned to form  a formal team among  the  Nepalese community leaders in U.K., said Mr. Sharad Raj Aran , Counsellor/DCM Spokesperson and Information Officer of the embassy.
The purpose of forming this high level tourism promotion comittee under  the leadership of HE Ambassdor Dr Subedi is to encourage and facilate the local community leaders and Nepalese organisations around the U.K.  to promote the abitious program of the government of Nepal "Visit Nepal 2020."
More than one million tourists from around the world visited Nepal in 2018. According to the statistics of Nepal Tourism Board, 1,173,072 tourists arrived in the country.
"The tourist arrival rate increased by 24.55 per cent in comparison to last year."
Deepak Raj Joshi, Chief Executive Officer of Nepal Tourism Board said, "The spike in tourist arrival has created optimism for the tourism development sectors across Nepal."
He added that it has created a reliable foundation to meet the target of Visit Nepal-2020