Nepali origin US delegates Harry Bhandari sworn in touching Hindu Veda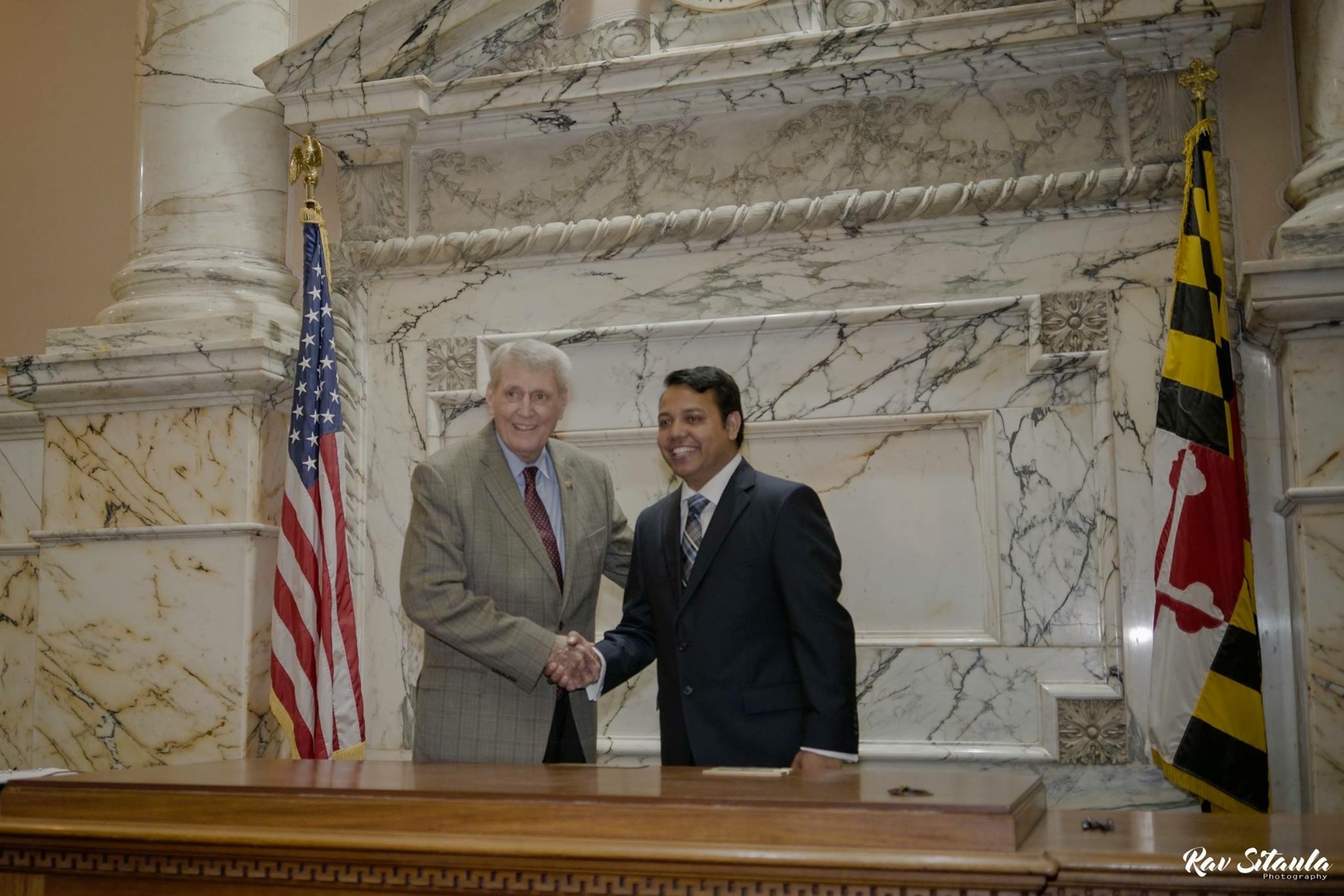 RSS| WASHINGTON D.C., Jan 10: Nepali immigrant Harry Bhandari, who has been elected to the Maryland House of Delegates in the United States of America, took the oath of office on Wednesday.
He took the oath alongside other elected delegates by touching the Veda, a Hindu religious text. The swearing-in ceremony took place at the Maryland General Assembly in Annapolis, Maryland.
Talking to media-persons after the swearing in, a jubilant Bhandari said, "I had not even thought of achieving this high success. But I am grateful to the US for giving me this opportunity. I believe Nepali origin-people born in the US will create a wide history in the US."
On the occasion, President of Non-Resident Nepali Association, America Keshab Poudel said Harry's success is an achievement of the whole NRNA.
Around 600 thousand Nepalis, including about 300 thousand Nepali language speakers, are residing in America. Bhandari is the first American of Nepali origin to take up this responsibility as an elected delegate. America's local politicians have seen this with much interest.
Meanwhile, Bhandari has said that as the 'Health and Government Relations Committee' member he would take initiatives for affordable and sound health care for the residents of Maryland. He has installed the national flag of Nepal and the United States at the place where his secretariat is located. The picture of Sagarmatha (Mt Everest) and Nepal's national flag have also found a place in his office.
Bhandari was elected to the House of Delegates of Maryland securing 22,407 votes in the elections held in November. The delegates make various laws and endorse the budget process required for the State of Maryland.