Nepal host first Pickle ball tournament to promote sports tourism in Pokhara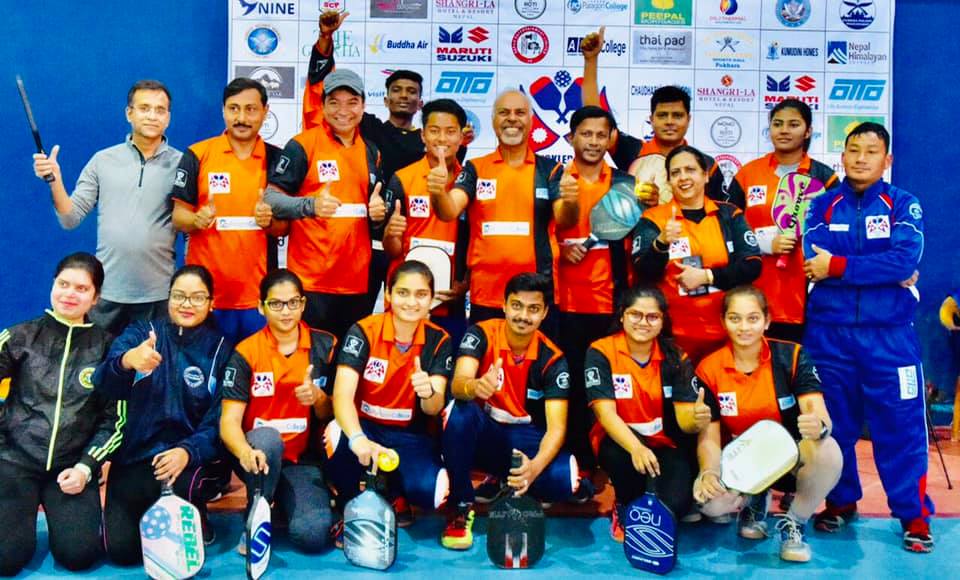 Kathmandu – Pickleball players from many countries around the world have been gathered in Pokhara, the beautiful city of Nepal to compete in the country's very first open Pickle Ball tournament.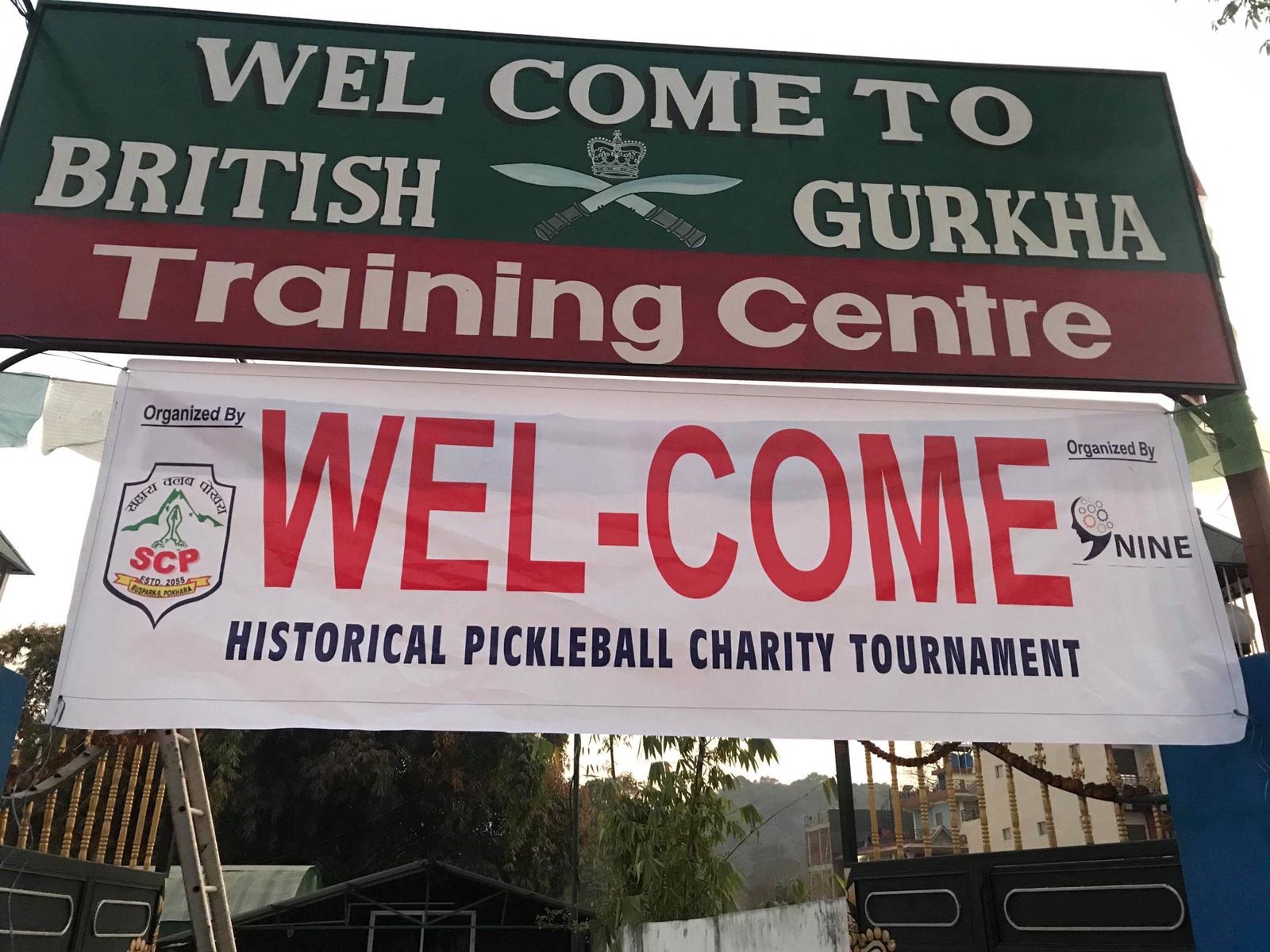 The tournament game was inaugurated by Mr. Krishna Thapa , the Member of Gandaki Province.  The ceremoney was held under the chairmanship of  Mr Keshav Thapa , the  President of Sahara club.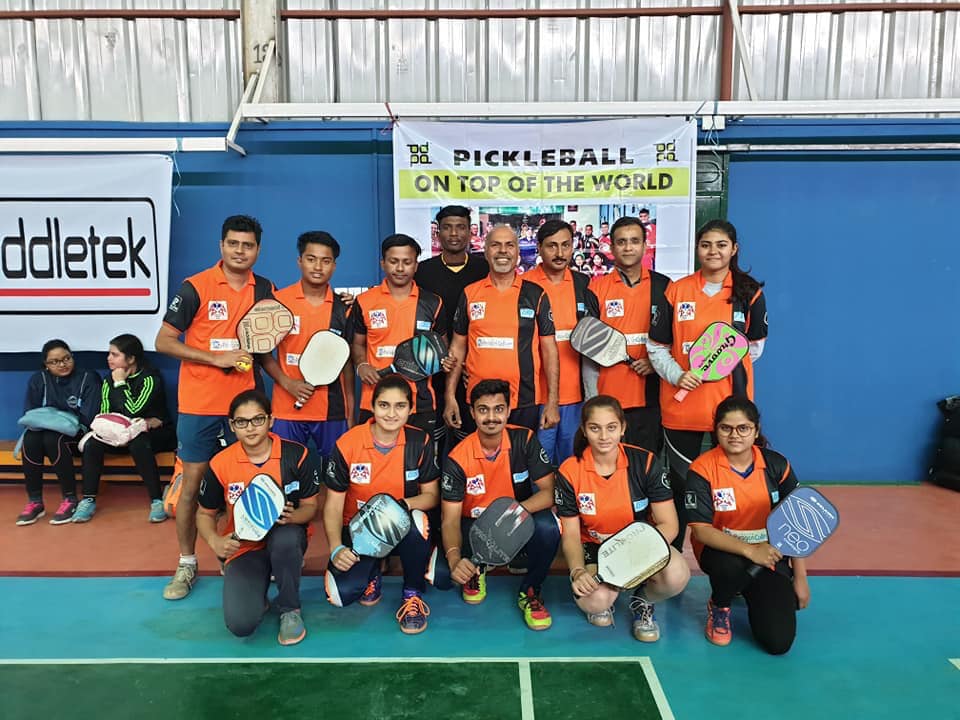 Pickleball game has been introduced in Nepal for the first time to promote sports tourism in Nepal, the organizers of the tournament informed to South Asia Time.
US-originated  Pickleball was first introduced first time in Nepal by Sahara and Network of Innovative Neplease Entrepereneurs (NINE UK ) in an initiative to promote sports tourism.
The tournament has been kicked off in  Pokhara from 18 of January and will last until  19 Jan 2019. UK based entrepreneur and the first campaigner of sports tourism in Nepal Mr. Navin Gurung , who initiated this event informed that more than 40 participants are from UK, India, Nepal and other European countries are now  in Nepal to participate in the tournament.
Pickleball is a cross between tennis, badminton and table tennis, it is played using paddles and a plastic ball with holes in it and a new set at about tennis-height.
It is believed that the tournament would help enhance national identity across the globe and also helps to promote  governments initiative "Visit Nepal 2020."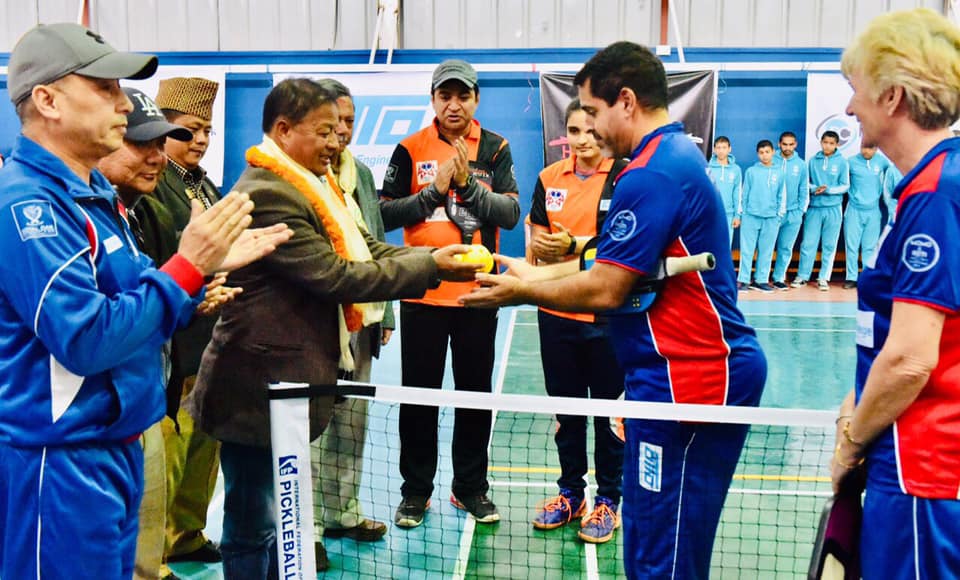 History of Pickleball
After playing golf one Saturday during the summer, Joel Pritchard, congressman from Washington State and Bill Bell, successful businessman, returned to Pritchard's home on Bainbridge Island, WA (near Seattle) to find their families sitting around with nothing to do. The property had an old badminton court so Pritchard and Bell looked for some badminton equipment and could not find a full set of rackets. They improvised and started playing with ping-pong paddles and a perforated plastic ball. At first they placed the net at badminton height of 60 inches and volleyed the ball over the net.As the weekend progressed, the players found that the ball bounced well on the asphalt surface and soon the net was lowered to 36 inches. The following weekend, Barney McCallum was introduced to the game at Pritchard's home. Soon, the three men created rules, relying heavily on badminton. They kept in mind the original purpose, which was to provide a game that the whole family could play together.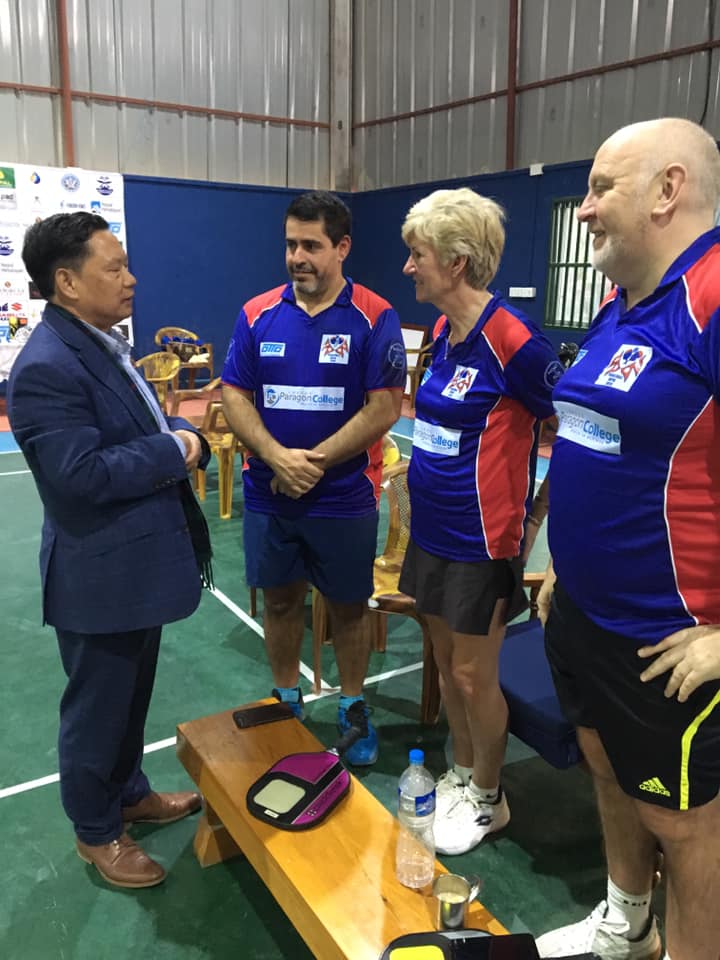 Pickleball History Timeline:
1965: Pickleball is invented.
1967: Bob O'Brian builds first known court specifically for playing pickleball.
1968: Pritchard and several friends form Pickle Ball Inc. (later called Pickle-Ball Inc.).
1976: Tennis magazine publishes an article calling pickleball "America's newest racquet sport".
1976: First known pickleball tournament held in Tukwila, Washington.
1984: The USA Pickleball Association (USAPA) was founded.
1990: Pickleball reaches the milestone of being actively played in all 50 states.
1997: At the age of 72, Joel Pritchard passes away.
2008: USA Pickleball Association publishes the Official Tournament Rulebook.
2009: First USAPA National Tournament for players of all ages was held in Arizona.
2016: USAPA creates a Juniors program to promote the sport for players ages 7 thru 19.
2018: Pickleball is currently being played in the US by over 2.5 million people, there are over 4,000 locations to play in the country as well as international competitions taking place in other parts of the world.