Nepali youth Migma Gyabu Sherpa honoured with international Piolets d'Or Asia Awards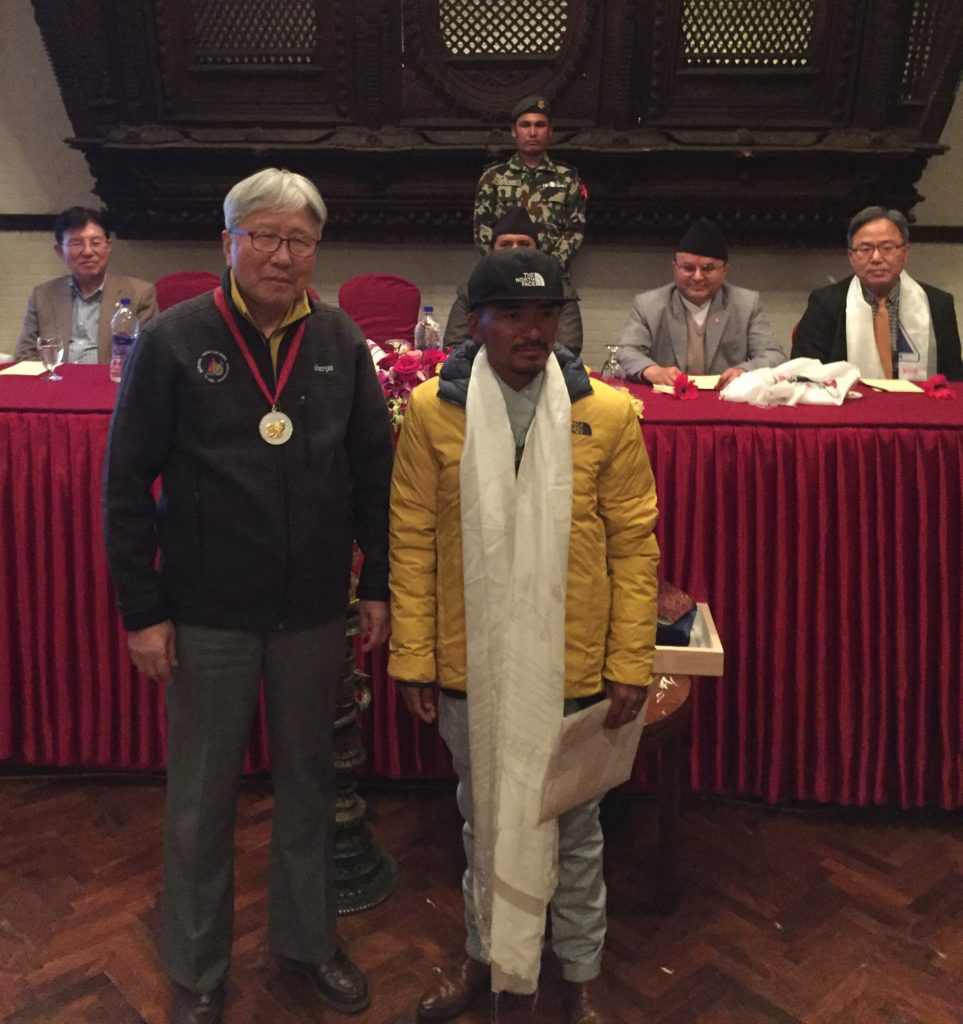 KATHMANDU: Mountaineer Mingma Gyabu Sherpa has been honoured with a recipient of the Piolets d'Or Asia Award under Sherpa category for his outstanding achievements in the field of mountaineering.  Mingma Gyabu has been also recognised as the Sherpa  of the Year 2019 with this award.
The Union of Asian Alpine Association has awarded Sherpa for his commitment to technical face climbing and positive environmental stewardship in the mountains.
The awards have motivated progression in Asian mountaineering culture over the last decade, contributing to an ethos of safety, respect and athleticism in alpine and glacial environments, said UAAA President Inn Jeoung Lee.
The awards have three categories: lifetime achievement, alpinists and Sherpa.
According to climbing records, Sherpa climbed Mt Aconcagua (6,962 m), the highest peak in South America on December 20 last year. Before heading to Mt Aconcagua, Sherpa climbed Mt Manaslu (8,163 m), the world's eighth highest peak, in nine days, appealing all stakeholders to make Visit Nepal 2020 a grand success. He also climbed Mt Ama Dablam in last November.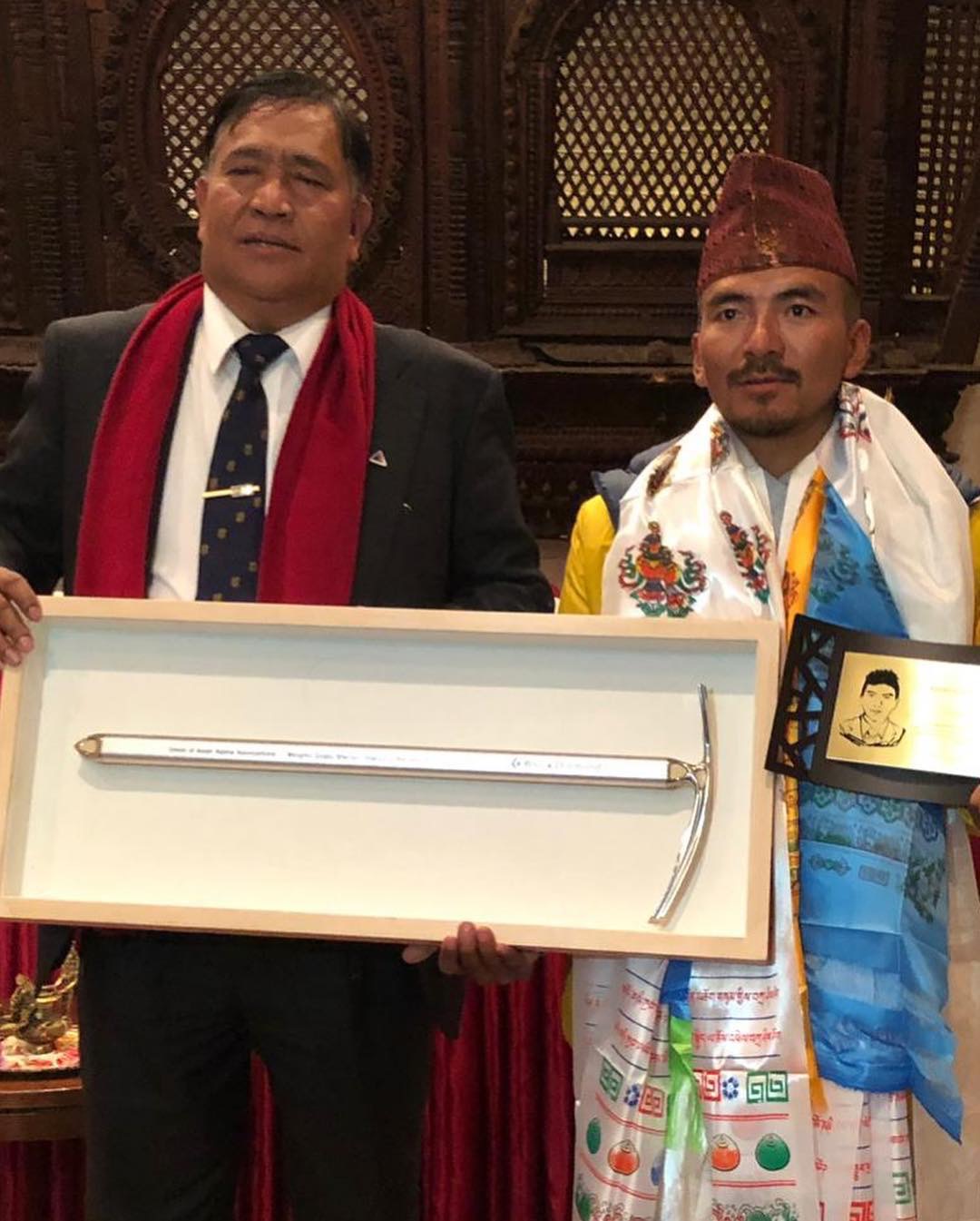 Sherpa had climbed Mt Everest and Mt Lhotse in the last spring season. He scaled the world's second highest peak guiding a group of international expedition to Mt K2. He also made it to the summit of Broad Peak after returning from Mt K2 in Pakistan. He also climbed Mount Elbrus (5,642 m), Europe's highest peak last year. Sherpa, who climbed Mt Everest six times, has also been involved in many high altitude rescue efforts.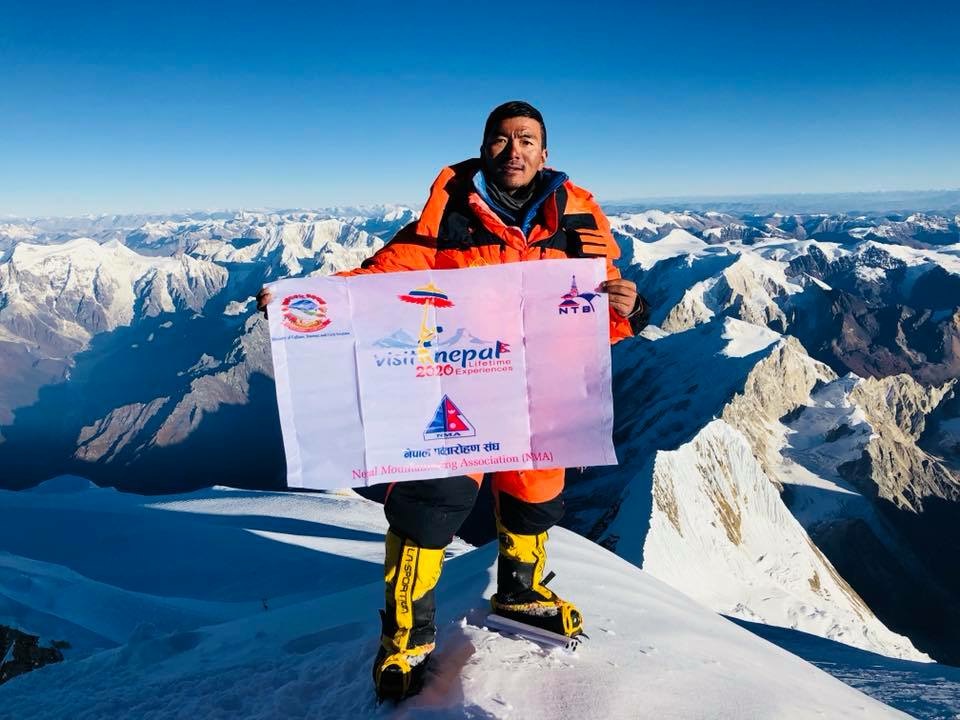 Born in Taplejung in 1989, Sherpa began his climbing career at the age of 18.  "It's a great honour that inspires me to serve the country's mountaineering sector," Sherpa who is also a central executive board member of NMA, reacted. "It's a celebration of an ethical mountaineering practices to exemplify respect for the outdoors."
On the occasion, UAAA president Lee has also been awarded with Harka Gurung Mountaineering Award, a mountaineering award named after the veteran mountain environment conservationist. Minister  for Culture, Tourism and Civil Aviation Rabindra Adhikari presented award to Lee for his tireless efforts to promote mountaineering in the Asian continent. Adhikari has also named Lee as goodwill ambassador for Visit Nepal 2020.