Nepal embassy U.K. launch a special committee to promote Visit Nepal 2020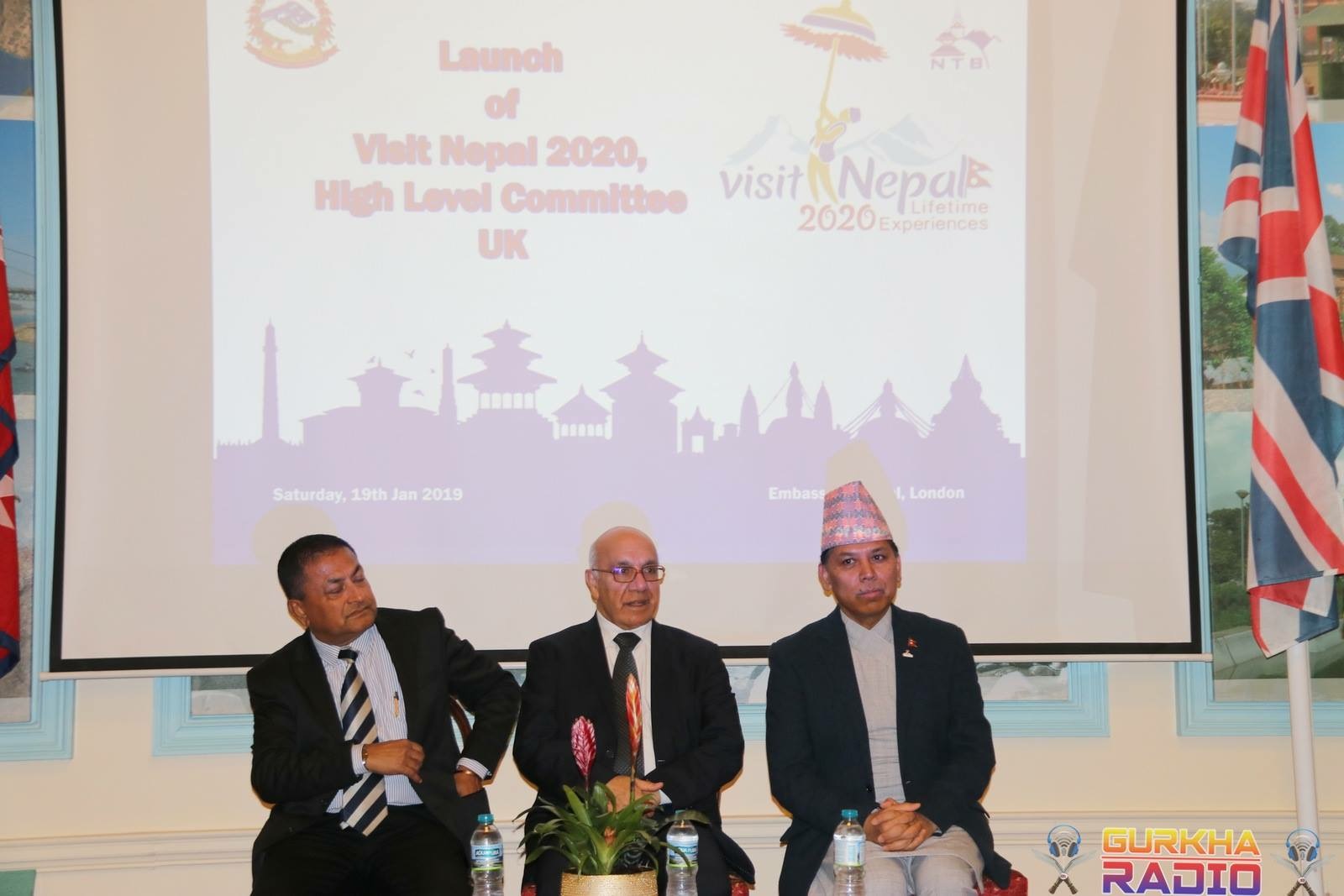 London : Embassy of Nepal to U.K.  has taken a formal step to support and promote "Visit Nepal 2020" initiative of the Government of Nepal  to bring 2 million  tourists to the country by the year 2020.
The embassy organised a formal program on Saturday evening for  launching the promotion of Visit Nepal 2020 officially in U.K..
Most of  the distinguished community leaders , stakeholders and well wishers of Nepalese living in Britain were invited in Embasy to be a part of the program.
Delivering a welcome speech in the ceremony , Ambassador of Nepal to U.K., HE Dr Durga Bahadur Subedi highlighted that Nepal government has set a target to bring 2 million tourists from around the world and celebrate the year 2020 as a "Visit Nepal Year".  The embassy of Nep has a priority service to the tourists visiting Nepal such the one postal visa service , additional assistance and further coordination to the needy people in Nepal, Subedi added.
"Nepal is truly natural and  adventurous country to be once in life time. The Flora , fauna , culture , mountains , birds, diversity,  every single aspect of the land locked country  has its own beauty to enjoy. Hence, I urge you to visit Nepal for adventure and lifetime experience. If you already been there please recommend your friends and family to visit  the spiritual land ,the top  the world" Subedi added.
To support this government's tourism promotion  plan,  Embassy of Nepal to U.K. has formulated a High Level Tourism Promotion Committee to encourage and mobilise the local Nepalese community residing in U.K.
Announcing the Tourism promotion committee the special guest of the ceremony, Mr. Aditya  Baral, senior director of Nepal tourism Board mentioned  "Send Home A Friend" will be the main slogan and strategy of the committee.
The committee chaired  by Dr Durga Bahadur Subedi and all the chair persons of the Nepalese organisations in U.K. will be the members of the committee, Spokes person of the ambassador Me Sharad Raj Aran mentioned.
Mr Aran has been nominated as a member secretary of the the committee.
Chief guest of the program Mr. Birendra Sharma British MP of the opponent Labour Party said that it is possible to send 100,000 tourists to Nepal and he will support from his side to the Nepalese committee to achieve this goal.
On this very occasion Er Ghanashyam Poudel and Samyukta Shrestha delivered  presentation about A U.K. Nepal Friendship program called "Teku Dovan".