Nepal embassy UK started registration to develop mechanism for voting right to Nepalese living in UK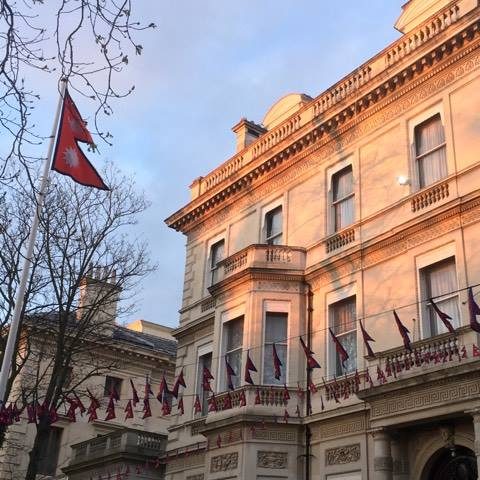 London: Embassy of Nepal to the UK has started to collect official data of Nepalese people living in the United Kingdom, Malta and Ireland.
Issuing a notice, the embassy source has mentioned that the registration process has been initiated amid to address the voting right of Nepalese people secured by the constitution of  Nepal. Earlier in March 2018 ,  the Supreme Court of Nepal directed the government to ensure voting rights for the Nepali citizens living in foreign countries on the basis of fundamental rights and providing rights to equality for the all Nepalese citizens.
Prior to this initiation, the election commission of Nepal performed an initial assessment for the process of securing the voting rights following the order of the supreme court of Nepal and a parliamentary committee to provide the voting rights to the Nepalese people living abroad.
It is said that the registration process will enable for developing the policy and plan accordingly to provide votting right to the  Nepalese people living in the UK.
The embassy has mentioned that all the registration process can be done through online by visiting the Embassy Website. (Click here to visit ).
नेपाली राजदूतावास, लण्डनको सूचना :
संयुक्त अधिराज्य, आयरल्याण्ड र माल्टामा रहनुभएका नेपाली नागरिकहरुले यस राजदूतावासको वेवसाइट https://t.co/ZNneGxsjeK मा रहेको Individual Registration लिंकमा गई आफू र आफ्नो परिवारका सदस्यहरुको विवरण दर्ता गर्नुहुन अनुरोध गरिन्छ ।

— Embassy of Nepal,London (@NepalEmbassyUK) January 24, 2019