CAN Info-tech 2019 kicks off in Kathmandu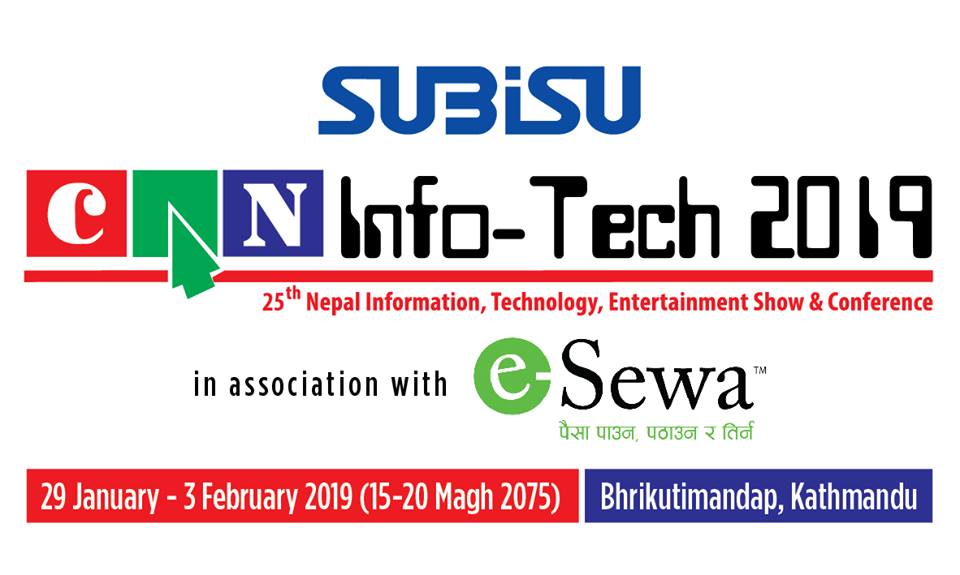 Kathmandu : Federation of Computer Association Nepal (CAN-Federation) is organizing Subisu CAN Infotech 2019 in Kathmandu.
This will be the 25th edition of the annual information technology (IT) show. This event is being organized at Bhrikuti Mandap Exhibition Hall from January 29 to February 3,2019.
According to the federation, the event will have numerous stalls displaying various information, communication and technology products and services. Computer hardware sales and maintenance, dealers and distributors of power solutions and mobile accessories, Internet service providers, telecommunication firms, ICT colleges and training institutes, and software solution providers will participate in the annual ICT event.
The federation has priced the entry ticket at Rs 50 for students and Rs 100 for general visitors from morning 10 AM till 5 PM.