Parliamentary committee passes the amendment bill on Non-residential Nepalese citizenship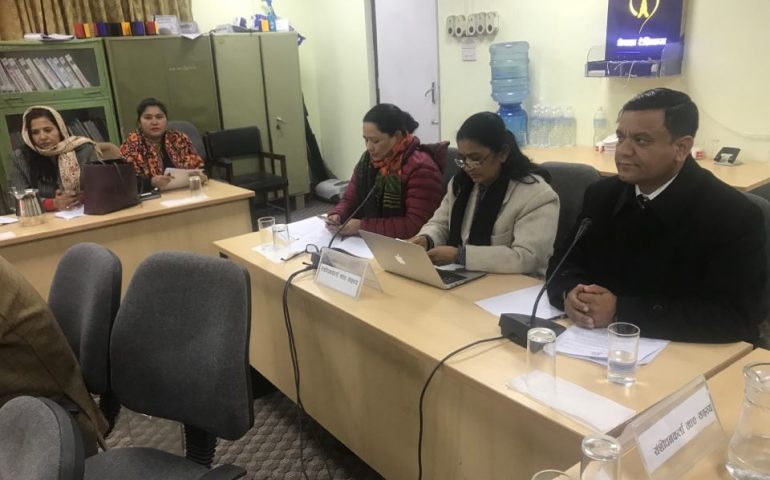 London: The State Affairs and Good Governance committee of the federal parliament of Nepal has passed the amendment proposal regarding the citizenship provision for  Non-Residential Nepalese in the citizenship act of 2006.
A meeting of the committee held on Monday has decided to address the genuine concern of NRNA community.
On the amendment proposal, provisions of NRNA from Article 7 "Ka" to "Nga" of the existing law were discussed and considered thoroughly, a member of the TSAGG Mr. Surya Pathak said.
The meeting has finalized the issues of NRNA however the other citizenship provision has not been completed.
The earlier provision was to provide the citizenship rights to the NRN without political right however the provision "excluding political rights" has been amended with "the rights of economic, social and cultural rights will be granted as per constitution".
This means the rights to exercise political involvement is not directly prohibited however on the basis of the certain period of continuous residency and contribution to the nation should enable the political rights to a member of  NRN  community, an NRNA ICC member Mr. Ram Sharan Simkhada said.
Similarly, the earlier provision of bringing internarial evidence of resignation of Nepali citizenship has been amended which was wrongly explained during the drafting process, Pathak stressed.
According to Dr. Surya Pathak, Member of the TSAGG subcommittee of the parliament of Nepal, the newly amended provision has granted the right to obtain NRNA citizenship from the Ministry of Home Affair and its subaltern organizations. In order to obtain NRN citizenship, an individual can satisfy the local authority himself by renouncing the original Nepali citizenship with satisfactory evidence.
There was a difficulty of submitting the evidence of renounce of Nepalese citizenship from abroad as the countries like US, UK, Australia does not provide any certificate of resignation of the Nepalese citizenship, Hence, the new provision has reformed this ambiguity. Now, a citizen himself can declare and provide satisfactory evidence of resignation of the Nepali citizenship, Pathak said.
According to the new provision it is understood that for instance; a person from Morang district can prove himself of renouncing of Nepalese citizenship and apply for NRN citizenship from a respected district or providence.
Concluding the meeting of the committee home minister Ram Bahadur Thapa answered the queries regarding various issues of state affairs. Similarly, home secretary Prem Kumar Rai expressed the deep concern to avoid fake citizenship and facilitate the legal provision to provide citizenship to the genuine Nepalese citizens.
The amendment passed by the subcommittee will be duly presented in the parliament by home ministry for the approval to be a formal law.