Indian envoy to UK and India League jointly observed Gandhi's death anniversary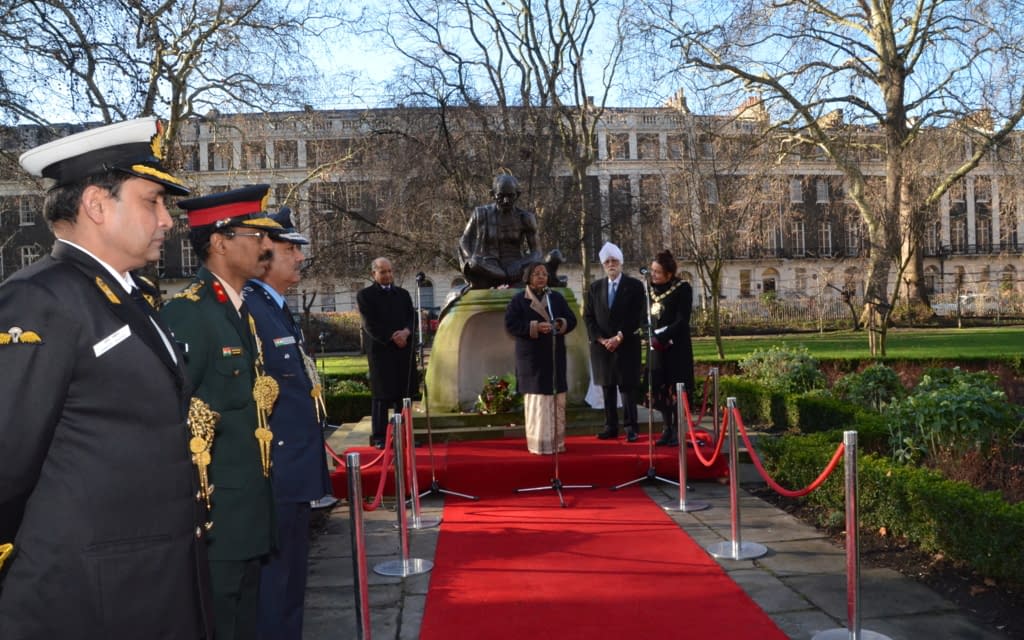 London : Indian High Commission along with the India League observed Mahatma Gandhi's death anniversary on 30th January 2019 at Russell Square in the honorary presence of the High commissioner of India in the UK, Her Excellency, Ruchi Ghanashyam, Lord Ranbir Singh Suri, MP Virendra Sharma, Mayor of Camden Councillor Jenny Headlam-Wells among other representatives of the Indian diaspora.
Mahatma Gandhi, who is also known as India's 'father of the nation' was assassinated on this day in 1948 by Nathuram Godse. Gandhi is well known for his freedom struggle not just in India but also for his agitations in South Africa. Chairman of India League, C B Patel, in his speech said.
Floral tributes were offered to Bapu followed by the observance of two-minutes of silence.
Her Excellency Ruchi Ghanashyam said how the world and India lost Gandhi only in the physical esssence and how his ideas continue to live with us.