The biggest intake of Gurkha recruits in 33 years has arrived in the UK.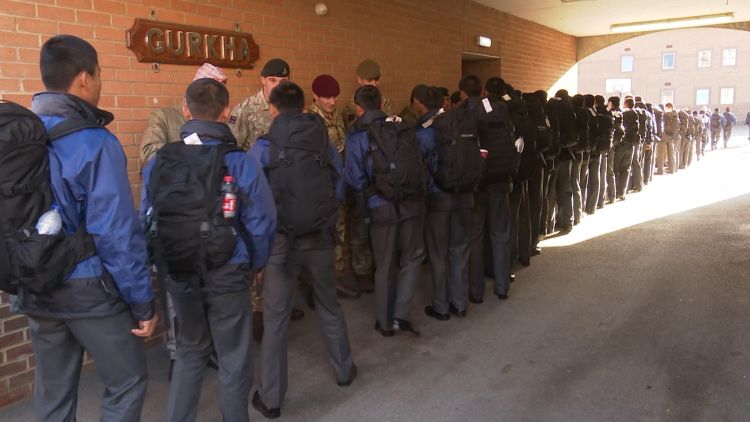 Force Network, London:  The biggest intake of Gurkhas in 33 years has safely reached the Infantry Training Centre in Catterick.
The last-minute increase in numbers meant the Infantry Training Centre (ITC) in Catterick had to free up an extra accommodation block and Gurkha Brigade had to supply an additional 32 staff, the force network reported 
The decision to increase the numbers came at quite short notice to Gurkha Company.
Originally, they thought they were receiving 320 recruits instead of 400.
To make sure the facilities were adequate for the new intake, the Brigade swiftly scrambled 32 new staff and the ITC made an extra accommodation block available.
The new recruits had to be spread across six different flights, to get everyone safely across to the UK.
The day of their arrival in the United Kingdom is arguably the most important day of the year for Gurkha Company.
The new recruits will now have seven weeks in barracks, during which they will learn basic soldiering theory.
Only after the seven weeks have passed will they be allowed back off camp and be able to explore the outside world.
Video :