EU net migration falls but non EU figure hits highest level since 2004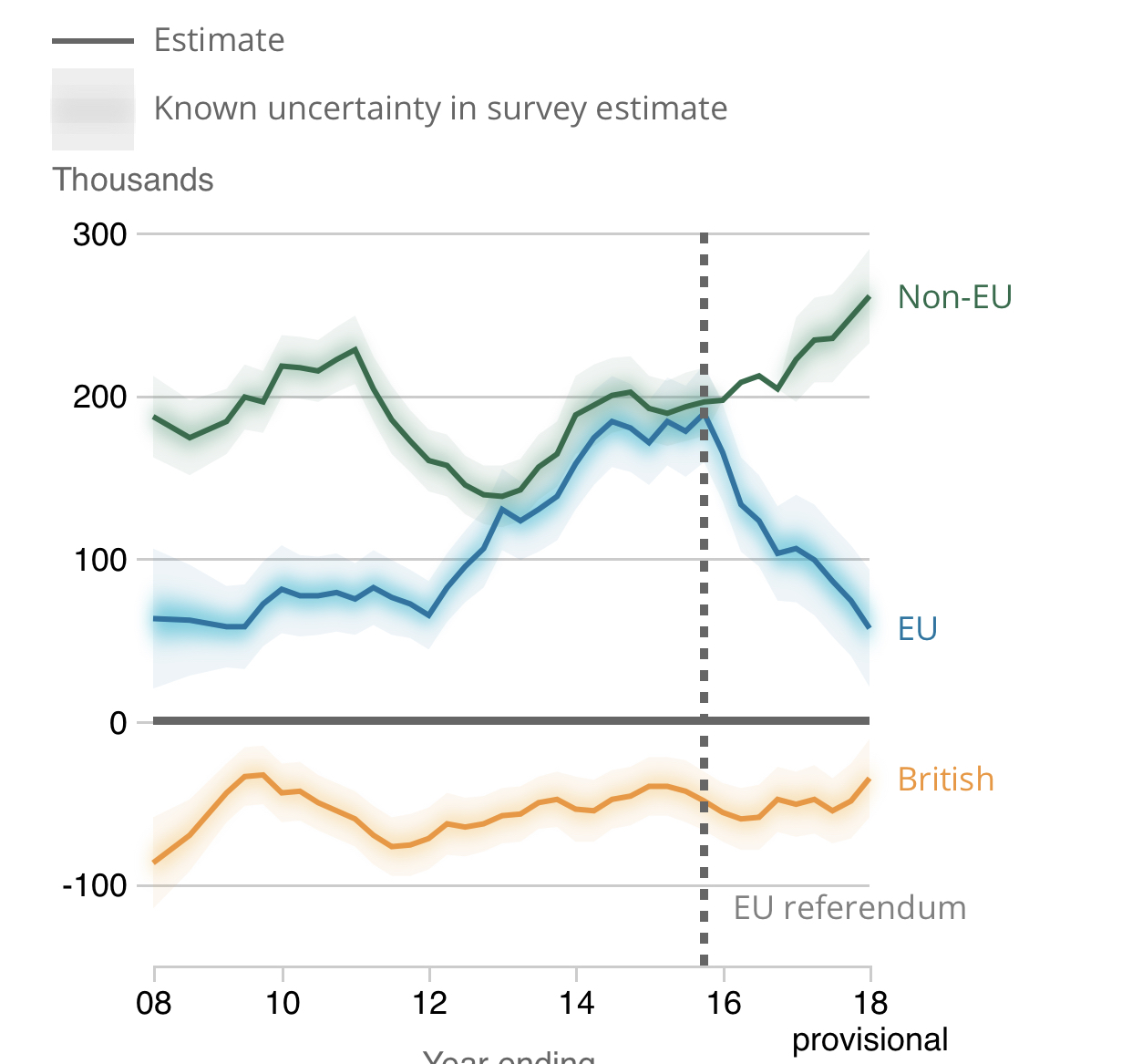 London : Net migration from outside the EU has hit the highest level in nearly 15 years, as a post-Brexit plunge in arrivals from the bloc continued, new figures reveal.
Overall, the balance between the numbers arriving in and leaving the UK remained above 250,000 – nearly three times the Government's target level of below 100,000.
Office for National Statistics data showed that 261,000 more non-EU citizens came to the country than left in the year ending September 2018.
This was the highest estimate since 2004.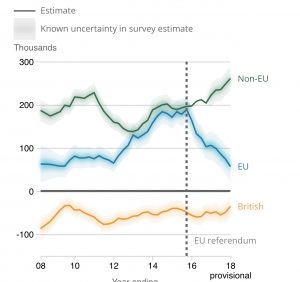 Accordning ho ONS :
non-EU net migration was the highest since 2004; this follows a gradual increase in immigration of non-EU citizens over the past five years for both work and study
the number of EU citizens coming to the UK continues to add to the population; however, EU net migration has fallen to a level last seen in 2009 due mainly to a decrease in EU immigration
more EU8 citizens, those from the Central and Eastern European countries, left the UK than arrived, as the numbers arriving fell and the numbers leaving increased; this recent pattern for EU8 citizens differs to those from all other EU countries, where we have continued to see more people arriving than leaving
immigration to the UK for work has fallen to its lowest level since 2014; this follows a fall in the number of EU citizens arriving to work
the overall number of people arriving in the UK to study has increased, with non-EU student immigration at its highest level since 2011