U.K. to set up third special Gurkha battalion, more Gurkhas are likely to recruit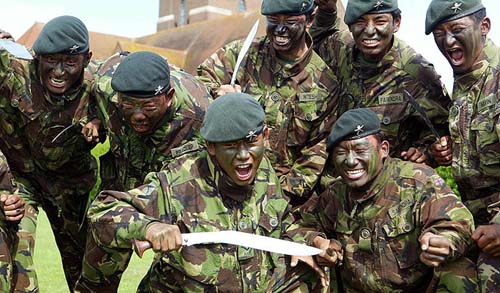 London : Ministry of Defence (MoD) of the  UK  has revealed plans to establish the 3rd Battalion Royal Gurkha Rifles as a specialised infantry battalion.
Armed Forces Minister Mark Lancaster confirmed the announcement and noted that recruitment for the battalion will begin this year.
The 2015 Defence Review had set out plans for the formation of up to five specialised infantry battalions to deliver expert capacity development and training skills,  the army technology mentioned.
Constituting a major part of the British Armed Forces for more than 200 years, Gurkhas have a record of demonstrating 100% basic training pass rate.
They also offer unique skills such as specialist language skills that play a role in building relations with the UK's global partners.
Lancaster said: "The Gurkhas have built an outstanding reputation for their skill and bravery as soldiers through centuries of service and sacrifice.
"They bring unique expertise and perspective to the United Kingdom and British Army which makes them an ideal choice to form a third battalion of the Royal Gurkha Rifles as a Specialised Infantry Battalion."
Likewise , the MoD has stated to  increase the support offered by the Gurkha units to the army and set up further Gurkha Engineer and Signals squadrons.
These essential capabilities are required for the UK to fulfil its defence commitments worldwide.
Formation of the new units will provide an opportunity for Gurkhas to serve a full 24-year army career within the brigade while offering additional career prospects.
An ex Gurkha veteran observing the changes closely  stated that there is a need of more Gurkhas for the new battalion hence there is a chance of recruiting more number of Gurkhas from Nepal.