Birthday of The Buddha along with "world peace prayer" to be celebrated on 12th May at London, Trafalgar square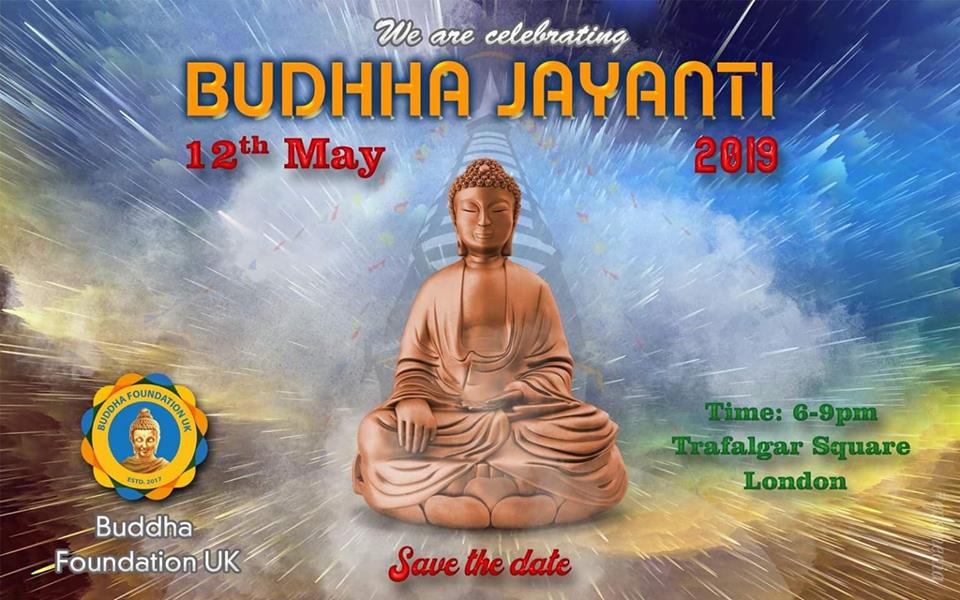 London:  2563rd Buddha Jayanti (the birth ceremony of Lord Buddha)  is set to be celebrated at the Trafalgar Square, the heart of London for the fourth time on coming Sunday, 12th of May, 2019.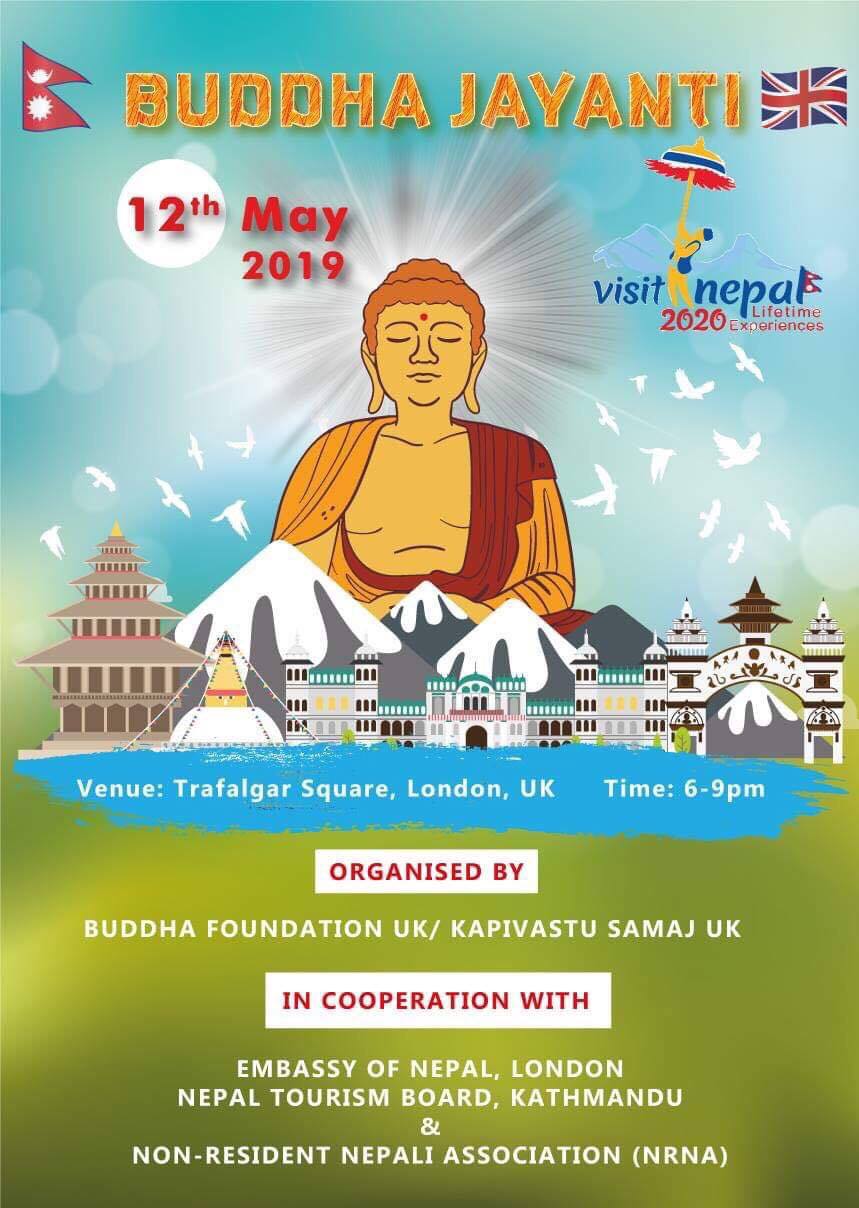 This jointly organized program by  Buddha Foundation UK and Kapilbastu Samaj UK with  the cooperation of Nepalese Embassy London, Nepal Tourism Board along with NRNA UK is considered as one of the biggest events in Nepalese diaspora with the greater impact to promote Lumbini, Nepal; the birthplace of Buddha and to convey Buddha's message of peace and harmony in the world.
" The motto of the program is to promote the message of the peace to the world as well as to promote Tourism of Nepal along with  Visit Nepal 2020 campaign. Correspondingly, the second aim of the program is to convey the clear message to the world that the Buddha was born in Nepal", Mr. Deepak Shrestha, President of the Buddha Foundation said.
Shrestha further urged all the Nepalese community in the UK, well-wishers ,  the followers and fans of the Lord Buddha to participate in the program to convey the message of peace in the world.
"On this special day, Many Buddhist monks will perform the prayer for the world peace and recite the message of peace and harmony taught by Lord Buddha" ,  Arjun Katwal General secretary of the Buddha foundation added.