China to be the top participant in Nepal investment summit going to held on March 29-30 in Kathmandu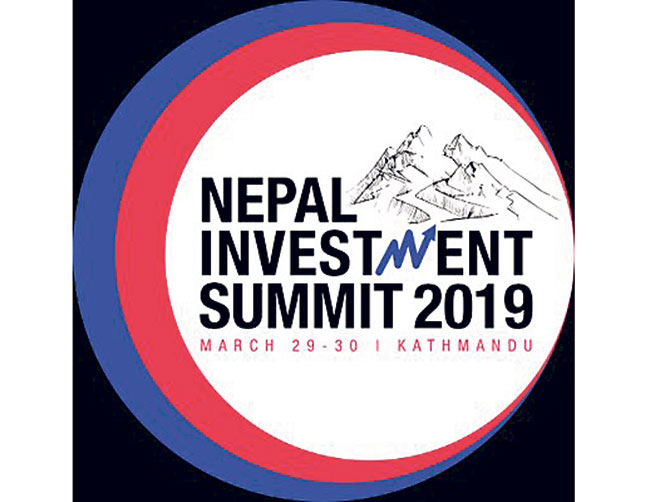 KATHMANDU:  China will be the largest represented country in the Nepal Investment Summit to be held in Kathmandu on March 29-30 with more than one-third of total participants coming from China, the Investment Board Nepal (IBN) said.
According to the IBN, which is coordinating the event, a total of 620 investors from 38 countries have confirmed their participation in the event. Of them, a total of 250 are Chinese participants, with 209 from the mainland and 41 from the Hong Kong Special Administrative Region. After China, India (110), Nepal (49), Myanmar (28) and Japan (20) are in top five in terms of number of participants.
Nepal is showcasing a total of 63 projects during the event, according to IBN, a body formed to deal with mega investment projects.
It is the second time Nepal is organizing the investment summit after a gap of two years. Nepali officials said that Nepal aims to attract huge investment as the country has achieved political stability since the elections in 2017 after a prolonged political instability with frequent change of the governments.
During the last investment summit held in March 2017, Nepal had received the largest investment pledges from Chinese investors.
Of the total pledged investment of 13.52 billion U.S. dollars, 8.2 billion U.S. dollars came from the Chinese investors, representing 61 percent of total investment pledges during the two-day event held two years ago.
"There is a huge investment opportunity in Nepal as the country needs to develop its poor infrastructure. Investment climate in Nepal is also improving since the elections in local, provincial and federal levels in 2017. So, Chinese investors are increasingly attracted to Nepal," Satish Kumar More, director of Hongshi Shivam Cement Private Limited, a Nepal-China joint venture company, which started cement production in Nepal since last year, told on Friday.
"As China has both resources and technology, Nepal is also seeking to attract more Chinese investment to realize its dream of 'Prosperous Nepal, Happy Nepali,' a goal set by the Nepali government.",  Xinhua reported.
Large participation of Chinese investors in the upcoming summit is in line with the growing Chinese investment in Nepal in the recent years.
Nepal received foreign direct investment (FDI) pledge of 57 million U.S. dollars in 2015-16, 76 million U.S. dollars in fiscal 2016-17 and 427 million U.S. dollars in fiscal 2017-18 that concluded in mid-July last year, according to Nepal's department of industries.
ATTENDEES
Investors
Development Partners
Diplomatic Missions
Government Representatives
National and International Media
Experts
Other stakeholders
MAJOR 
OBJECTIVES
The main objective of the event is to project Nepal as a favourable investment destination by unveiling potential opportunities for investment in the sectors such as Energy, Tourism, Industry, Transport Infrastructure, Information and Communication Technology, and Agriculture. In addition, the Government has plan to use this unique forum to unfold a range of policy reforms and incentives to attract investors. Moreover, the Summit is said to provide a platform for global investors to deepen their understanding of the investment environment and opportunities in Nepal.
FOCUS
Sharing policy reforms undertaken by the Government of Nepal
Sharing potential projects both for studies as well as for the development
Receiving first-hand knowledge and feedback on policy reforms from key business players in/entering Nepal
Providing a networking platform for business leaders
Encouraging public-private partnership

Source : IBN