Nepal Press Union U.K. chapter formally elected a new executive committee under the leadership of Bipin Niraula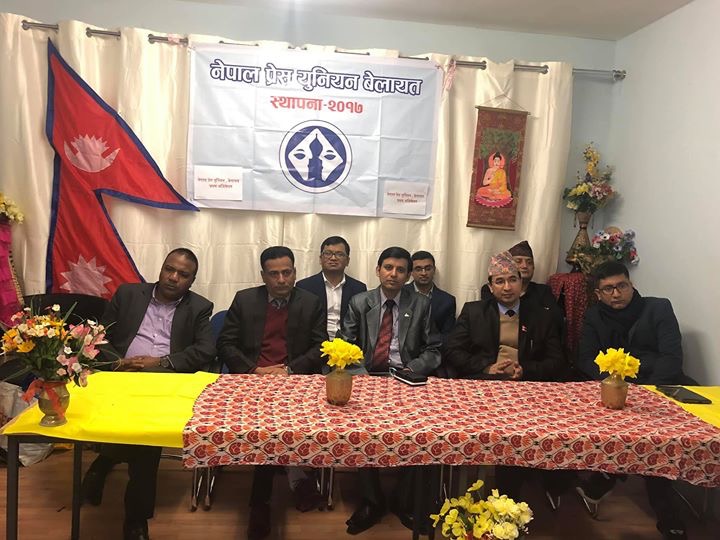 London : The Union of the Nepalese Democratic Journalists, Nepal Press Union's  U.K. chapter has commenced its first AGM  in GEASO hall, Plumstead on Sunday.
NPU Central President Badri Sigdel, VP Bala Adhikari and General Secretary Ajaya Babu Shiwakoti were present to commence the first AGM of NPU, U.K.  formally.
Various  personnel from Nepalese community along with the MP of Nepal  Bijula Barma , Speaker of the Embassy of Nepal to U.K. , Mr Sharad Raj Aran , NRNA VP Kul Acharya , General Secretary of FNJ Mr Ramesh Bista , GS of NRNA U.K. RK Tripathi  ,President of  Janasamparka Samiti UK Mr Yuvaraj Gurung , President of FNJ U.K. Naresh Khapangi Magar  etc were present in the program.  All the leaders delivered their best wishes and suggestions to the NPU U.K. chapter  for the AGM during the first session of the program. The second close session was commenced among the hardcore members of the Union.
The very first historic AGM of the NPU U.K. chapter has elected an executive body of the following members :
President : Bipin Niraula
Vince Presidents : Everest Gautam & Khem Raj Ranabhat
Secretary : Mandip KC
Vice Secretary : Krishna Bhandari
Treasurer : Santosh Bhandari
Executive members :
Sarbendra Adhikari
Dayalu Devkota
Khushi Limbu
Meelan Sharma
Suren Rupakheti
Jenny Bhattarai
Romain Limbu
Representatives for the central AGM
1. Sanjay Kandel
2. Vinay Adhikari
3. Hemamta Sedhai
4. Shiva Bhandari
5. Upendra Poudel
7. Kush Basnet
8. Rajan Khakurel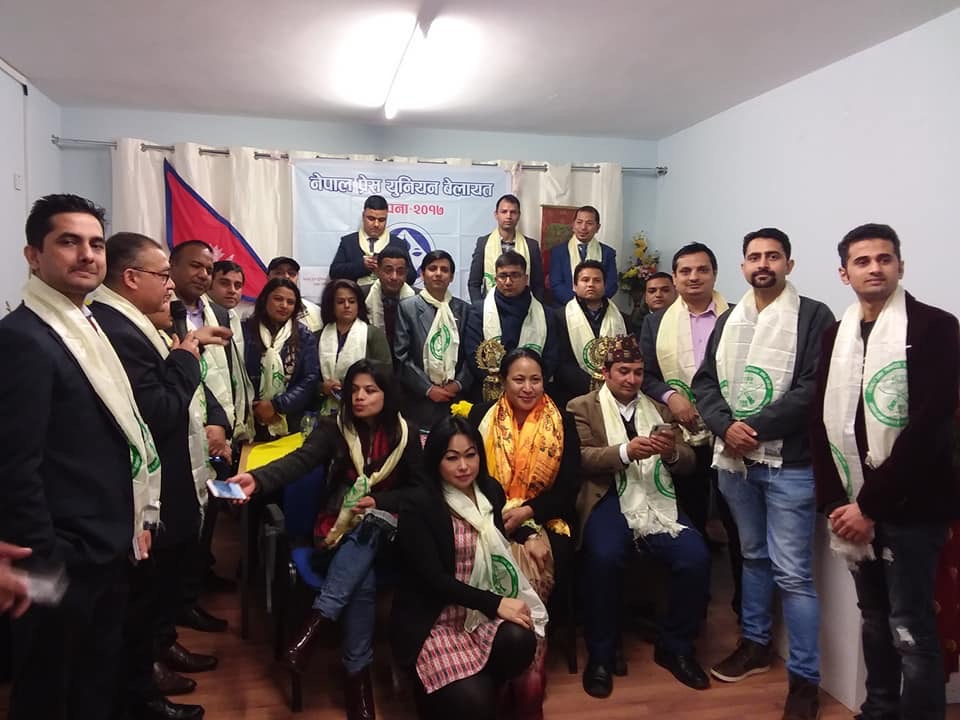 Speaking to the press  after the AGM the newly elected president of NPU U.K. Chapter Mr Bipin Niraula vowed to fight continuously for the press freedom and democracy.
Nepal Press Union  Nepal Press Union is the first Nepalese journalists organisation which was affiliated to the IFJ.