The Cool Man, who wiped away load-shedding and lighten up the Government's corrupted Electricity Authority in to profit in Nepal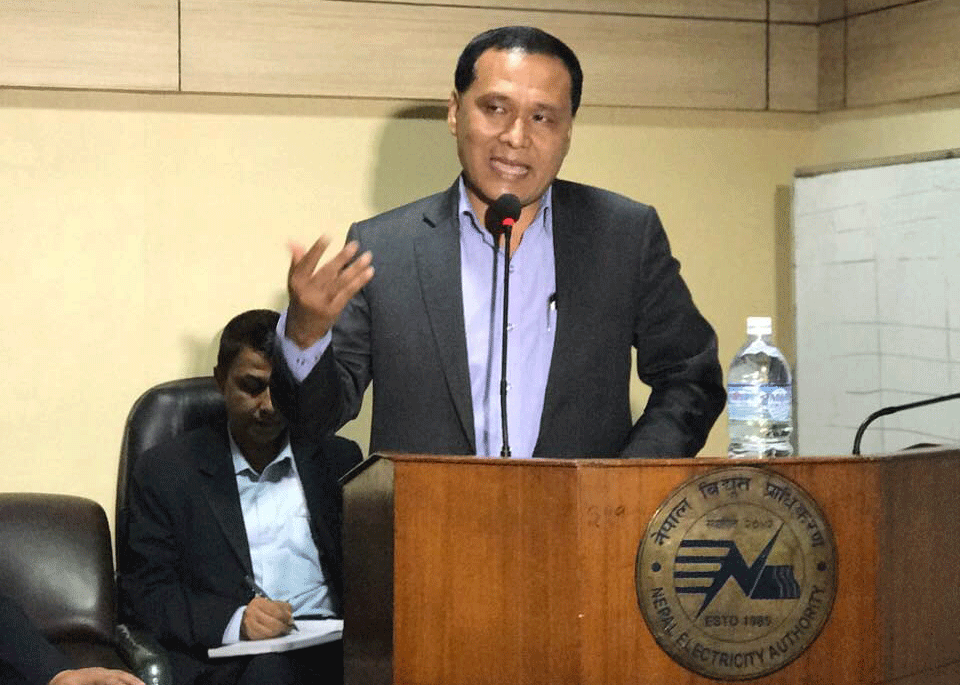 Kathmandu: The government-run electricity distribution entity, Nepal Electricity Authority, has earned a net profit of Rs 2.848 billion in the fiscal year 2017/18, according to the annual report of Office of the Auditor General.
It is more than twice the estimate set by the Authority. NEA Managing Director Kul Man Ghising had estimated that the Authority would earn Rs 1.01 billion in the net profit.
According to the 56th annual report of the Auditor General, the Authority's reserve fund for the last year was Rs 23.598 billion in minus. In the previous year, it was Rs 26.335 billion in minus. The gap between the two has been considered as the net profit.
The report has claimed that the Authority's financial status is improving as values of net profit and current assets have increased. Likewise, the amounts of debt and human resource cost have decreased.
The MD of NEA Mr Ghising , who has been in the chief post since the past three years, is largely acclaimed by the public for his role in the cutting off load shedding hours.
He is the recipient of the Suprabal Jana Sewa Shree Padak (award) conferred by the government on the occasion of the Republic Day-2074 BS.
His managerial skill is credited for the significant fall in the power outage hours. Under his leadership, the NEA succeeded in giving a financial boost to the organization. It made the net profit of Rs 1.51 billion in the fiscal year 2073/ 74 BS against the net loss of Rs 8.89 billion in the previous year. The NEA's electricity leakage was limited to 20.45 per cent last fiscal year which is the lowest percentage in its history of 32 years of establishment.