A 22-year-girl Akanshya Gurung from Nepalese community is standing for ward councillor of Guilford Council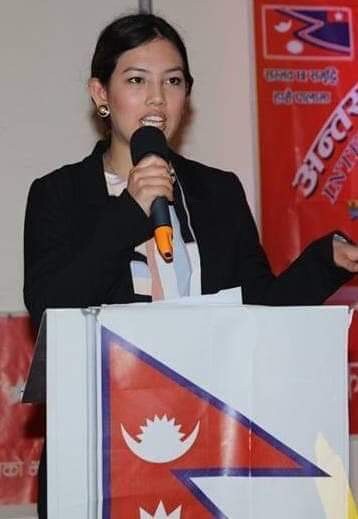 London: A 22 years British girl from Nepalese community is running for the ward councilor.  Miss Akanshya Gurung, a daughter of Ex-Gurkha is  taking part in the local election on 2nd May 19 from Labour party.  She will be competing for councillor seat in Guilford Council, Pirbright ward.
Gurung  says, "it is conservative dominated area but I will try my best. At least I will get some experience even if I lose it".
An ambitious 22-year-old is the youngest daughter of late Councillor Gam Bahadur Gurung, who is studying politics in the final year at the  University of Surrey.
Akanshya encourages Gurkha communities who have just settled in the UK to support them for the integration with UKs diverse communitiy. She has done many volunteer work and campaign to improve welfare and better facilities for the local communities.
Akanshya is one of the potential youth from the Nepalese community who has the quality to lead and motivates youths. She also keeps deep interest in Nepalese politics and urges Nepalese politicians and officials to do better for the sake of humanity, says Mr. Chandra Gurung, President of International Nepalese Society, UK.