All you need to know about London marathone 2019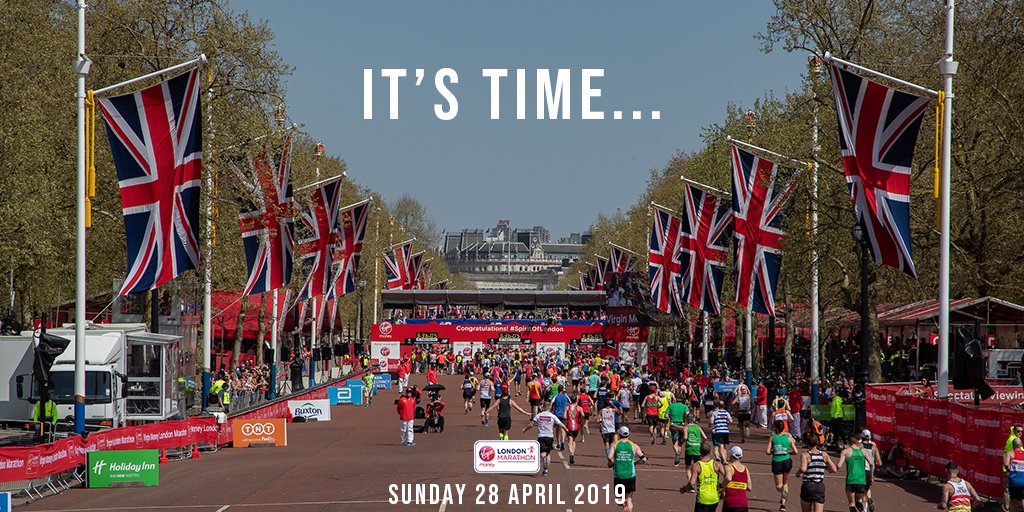 London : The 39th edition of the London Marathon sees Eliud Kipchoge defend his title against Sir Mo Farah and former champions Wilson Kipsang and Daniel Wanjiru, while Vivian Cheruiyot and Mary Keitany do battle in two of the finest elite fields ever assembled. With more Guinness World Records set to fall, the 2019 race promises to be one of the best yet.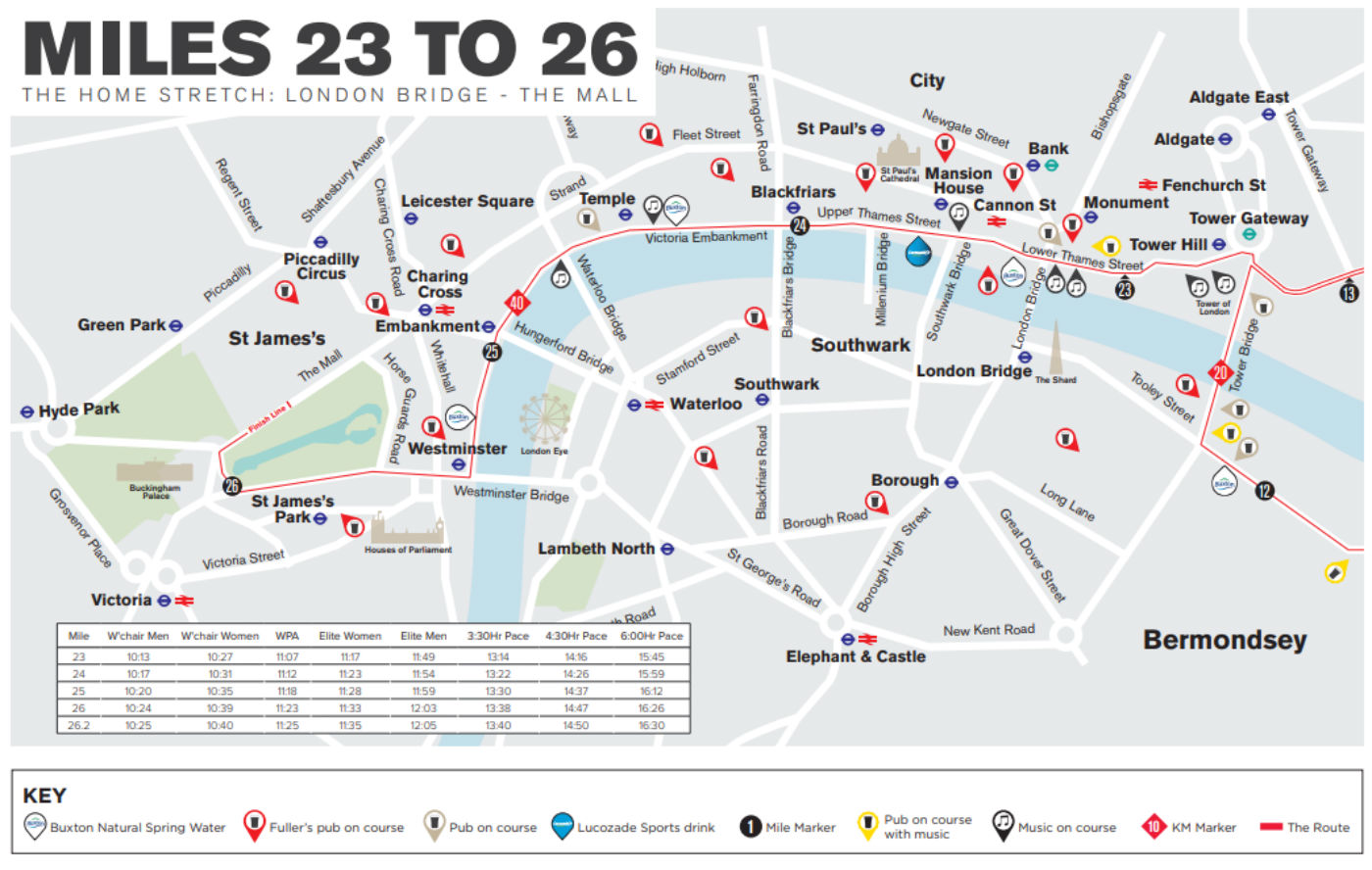 Timings
The Virgin Money Giving Mini London Marathon starts at Old Billingsgate at 08:40 – this consists of three-mile races for different youth categories.
The official start times for the 2019 Virgin Money London Marathon on Sunday 28 April are as follows:
09:05 – Elite Wheelchair Races
09:10 – World Para Athletics Marathon Championships Ambulant Athletes
09:25 – Virgin Money London Marathon for Elite Women
10:10 – Elite Men and the British Athletics and England Athletics Championships for Men and Women and the Virgin Money London Marathon Mass Start
Check out the specially formulated real-time pace guideto help you keep track of your favourite runners on Race Day.
On iPhone and android
The Official 2019 Virgin Money London Marathon App powered by TCS, is available to download for iPhone and android now.
The app provides event week and Race Day information, as well as letting you find and track participants during the race, locate points of interest on the route, and keep up with split times, leaderboard positions and results throughout the day.
What is the London Marathon?
Attracting professionals, celebrities and some truly impractical outfits, the London Marathon is a 26.2 mile race around the streets of London. One of the key London events in spring, it attracts just as many supporters as participants, and the atmosphere on the day is absolutely buzzing.
Where is the London Marathon?
The route starts south of the Thames at Blackheath and passes through Greenwich before crossing the river over Tower Bridge. It then continues through central London before finishing in glory in front of Buckingham Palace.
When is the 2019 London Marathon?
The 2019 marathon takes place on Sunday April 28. The event will be streamed onto the big screens at Blackheath where the 40,000 runners begin the race. Or, if you fancy watching from the comfort of your own home it'll be live on air in the UK on BBC1 and BBC2, coverage starts before the first race at 8.55am.
How to follow the Virgin Money London Marathon
You can use the Official 2019 Virgin Money London Marathon App to locate distance markers, first aid points, drinks stations, live bands and pub venues along the course, so whether you're a first-time spectator or a marathon veteran, you'll get everything you need for the best possible experience on Race Day.
Track your runner
Keep track of your favourite runners, whether they are your friends, family, elite runners or superstars like David Weir, on our live tracking page from 7am on Race Day. You can search by surname or running number and follow your runner(s) as they make their way around the course (updates will appear as they cross the timing points, which are at 5km intervals). The page will also show an estimate of the runner's location based on pace.
On TV
The BBC's coverage of the Virgin Money London Marathon is multi-platform, with the audience able to follow the action on the BBC Sport website, the Red Button service and social media – as well as on traditional mainstream network television and radio.
The core television coverage has dedicated expert presenters, reporters and commentary teams guiding viewers through the event. The Red Button TV service gives separate expert commentary on a dedicated combined elite race feed, for those who want only elite race coverage, and then offers Finish Line coverage of all runners as they complete the race – accompanied by a graphics ticker containing messages sent in by friends and loved ones.
Times are available below. Please check TV listings for exact details, as they may change slightly.
08:30-10:00 & 14:00-14:30 – BBC Two
08:30-14:30 – Uninterrupted coverage, Connected TV & online
08:45-12:20 – Elite races, BBC Red Button
10:00-14:00 – BBC One
14:35-17:00 – Finish Line, BBC Red Button
18:00-19:00 – Highlights, BBC Two
BBC Radio 5 live will also give comprehensive coverage of the event as usual.
Online
If you are stuck behind a computer or out and about with your smartphone, you will be able to follow the elite races via our live online blog, which you'll find in our Latest News section under News & Media. Coverage will begin ahead of the elite wheelchair races.
On social media
The social media team will constantly update the London Marathon social media channels. These are a reliable source of breaking news and information.
Follow the 2019 London Marathon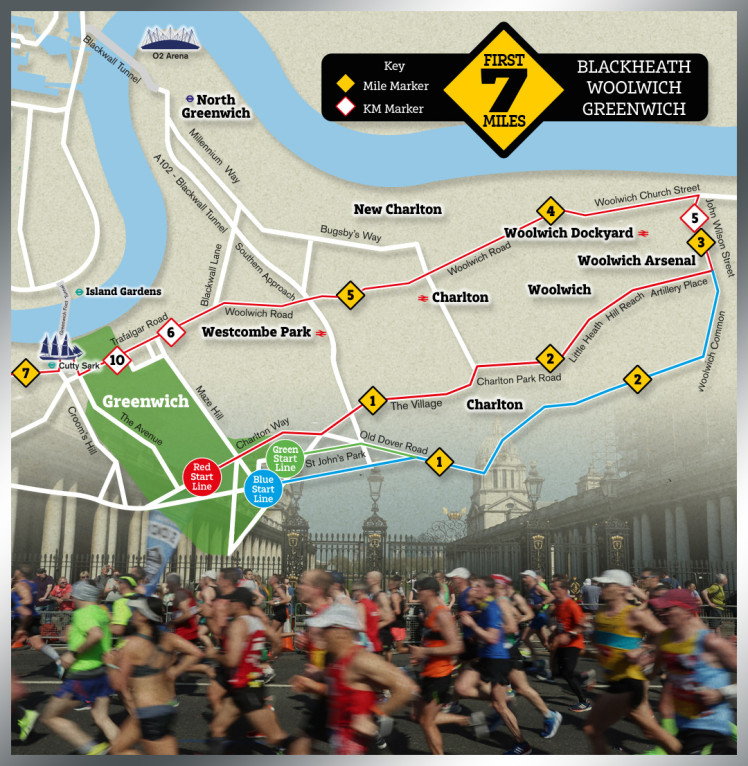 Helpful tips for runners :