City Express Money Transfer inaugurated its UK branch at Reading on 21 April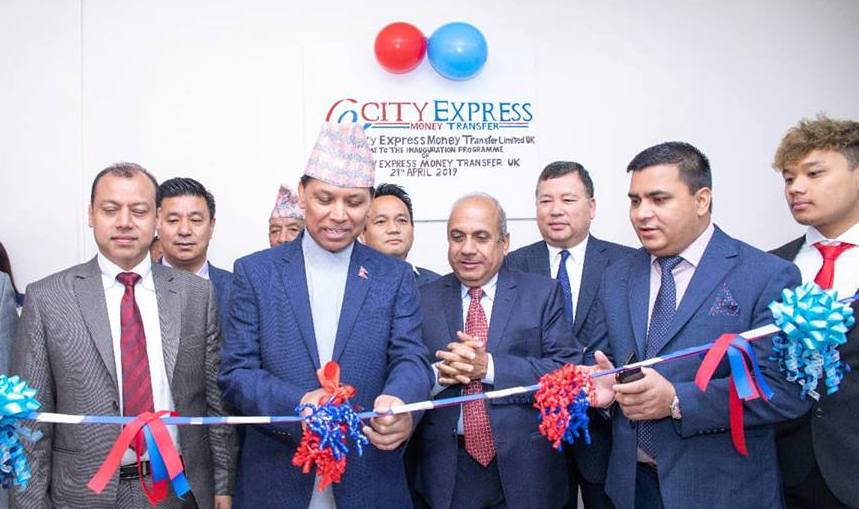 London:  The official opening ceremony of City Express Money Transfer U.K. branch has been accomplished. The first branch of the City Express in the United Kingdom has been formally inaugurated on 4th of June at Reading.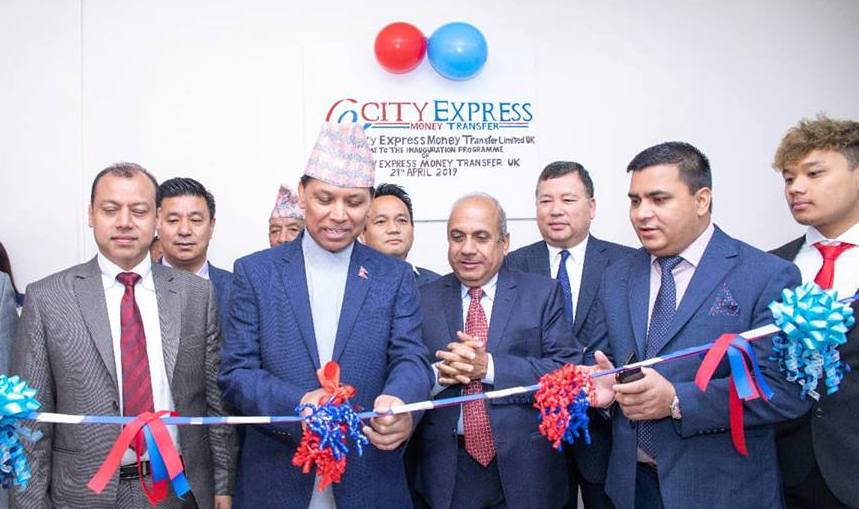 Ambassador of Nepal to the U.K. Dr. Durga Bahadur Subedi was the chief guest of the ceremony.  Ambasdor Dr. Subedi along with various distinguished guests NRN U.K. Chairman Yoga Kumar Fagami, Chairman of the Reddy Nepal Society, Tech Bahadur Gurung, Managing, Director of the City Money Express Nepal Chandra Tandan , Vice President of City Express Money Transfer Nepal, Dr. Raj Raj Sharma, City Express Money Transfer Japan President and Chief Executive Officer Mahesh Kumar Shrestha and City Express Manager of Money Transfer U.K., Karam Bahadur Gurung jointly  inaugurated the new branch of City Express.
The City Express Money Transfer U.K. has also announced the plan to provide services from mobile phones, including online services which is not limited to Nepal from the UK but also to provide the services worldwide, Mr. Karam Bahadur Gurung , Manager of City Express Money Transfer UK branch said.
On the occasion of inauguration ambassador of Nepal to the UK Dr. Durga Bahadur Subedi expressed his pleasure to expand one branch of Nepalese financial institution in the United Kingdom and urged the entire Nepalese community to support the Nepalese trade and industry which will can directly contribute to the Nepalese economy.
Making its unique identity in the remittances, through more than 7,000 Nepalese agents, City Express Money Transfer has been making payment through remittances from different countries of the world for the last 12 years, the Managing Director of the City Express Money Transfer Nepal Chandra Tandan said.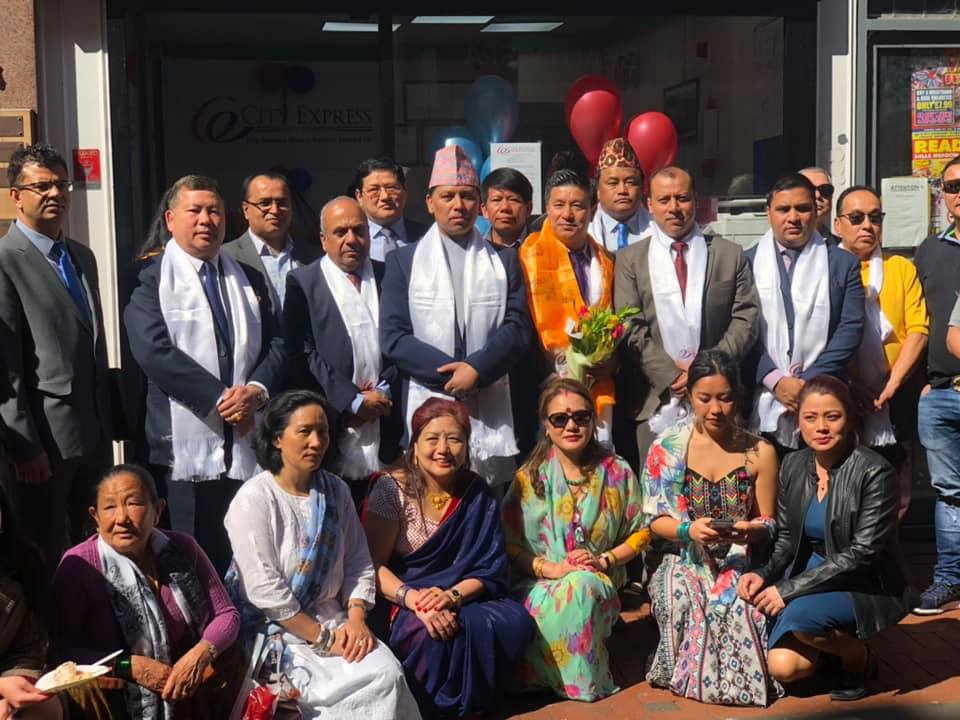 City Express Money Transfer  Director Chandra Tandon, Vice President, Dulajra Sharma from City Nepal and Mahesh Shrestha director of City Express Japan altogether came to London from Nepal to establish the office.
City Express UK partners Mr. Krishna Gurung and Prashad Tamang said that the branch will provide the best remittance service through mobile apps , website, as well as a phone line, compare to other remittance services in the UK.
According to the information sent by the City Express joint venture director Karam Gurung, the amount sent to Nepal can be withdrawn from various banks, cooperative organizations of Nepal from about 7000 places on the same day.
The inauguration program was facilitated by Sneha Gurung, The operating office of the City Express UK branch is founded in Victoriya Street of the Redding City.