Olympian swimmer Gaurika Singh broke the national record, also bags 12 gold medal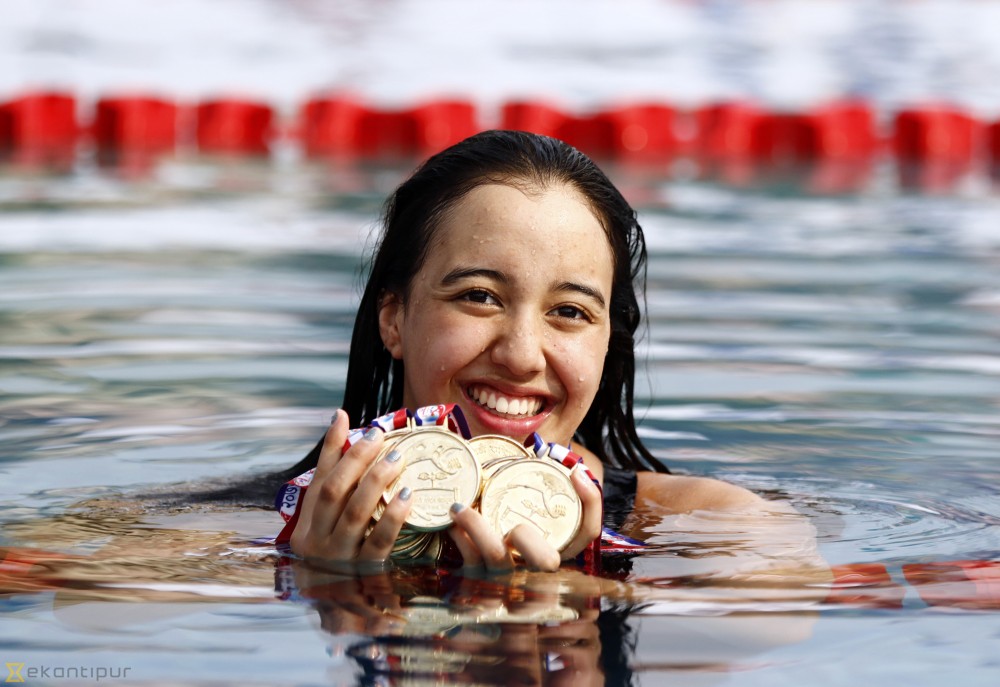 Kathmandu : Olympian swimmer of Nepal Gaurika Singh claimed 12 gold medals with six national records in the National Swimming Tournament under the eighth National Games .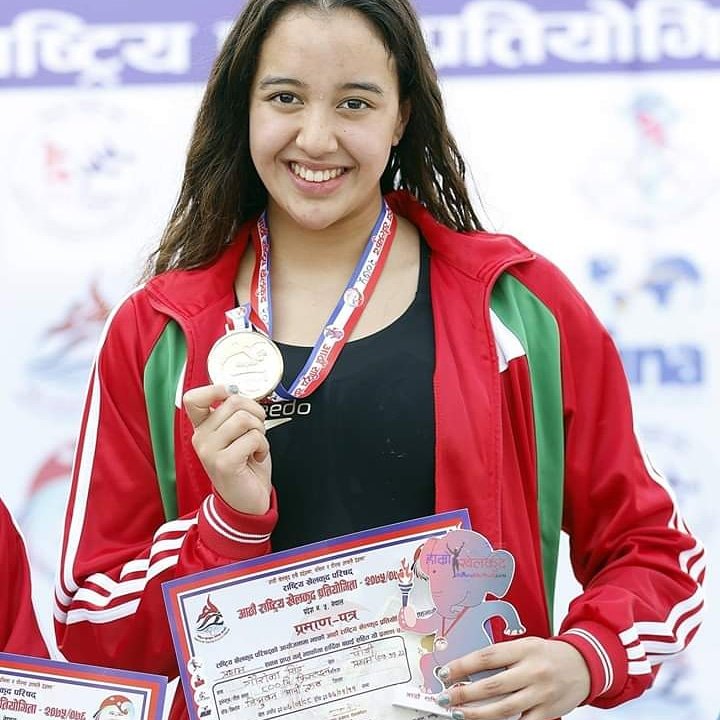 Singh, who participated in 12 events, added four gold medals on the final day to take the tally to 12 gold medals equalling the record set by Karishma Karki in the fifth edition of the National Games held in Kathmandu. While Karki had won 12 gold medals without a single national record, Singh set six new marks.
Singh, who had won two gold medals each on the first two days before adding four on the third day, won 200m Individual Medley, 200m freestyle, 100m Individual Medley and 4X100m freestyle relay on the final day. She set new national record in 200m IM finishing the race in two minutes and 32 seconds improving her own mark by 0.51 seconds.
Duana Lama came second in 2:36.59 and Tisa Shakya of APF was third in 2:49.87.
Singh broke the national record in 50m freestyle winning the gold medal in 27.59 seconds. Singh, who bettered her previous mark of 27.95 in heats with the timing of 27.81, won gold ahead of fellow TAC swimmer Sofia Shah (28.94) and Tisa Shakya (29.43) of APF.
The Olympian swimmer also set new mark in 100m backstroke. She improved her previous mark of 1:09.30 twice — 1:08.63 in heats and 1:07.72 in finals — to win gold. Singh then teamed up with Sofia Shah, Upaasti Maharjan and Duwana Lama to win gold in 4X100 Freestyle relay. NPC and APF came second and third. NPC, TAC and APF claimed top three positions respectively in men's section.