This Sunday (28 April) marks the 2019 London Marathon, where runners from across the world will don their shorts (and silly costumes) and run 26.2 miles around the city. As always significant numbers of people from the Nepalese community also taking part in this race. As per the information received by SAT till today, there are 13 Nepalese taking part in London marathon.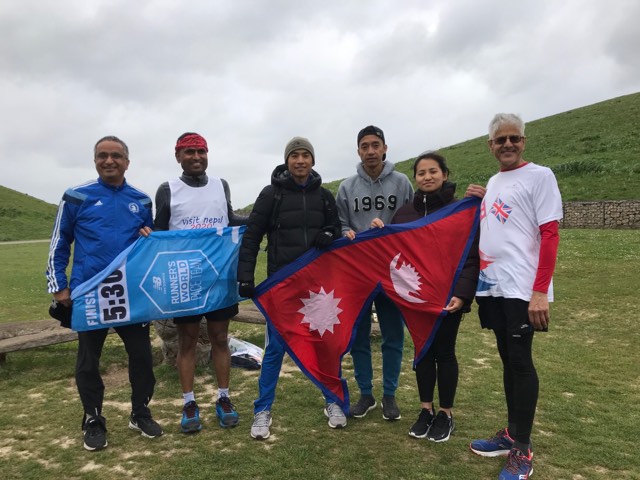 Aatmaram Dahal : BIP :23378
Pandav Mahato : BIP : 51942
Santosh Rai : 30882
Suman Silwal : BIP :21732 ( Pacer from USA )
Ben Thapa : BIP : 41057
Dev Kala Gurung : 59380
Fatta Thapa,  BIP : 39854
Ramhari Poudyal : 41528
Samikchya Gurung : 55712
Sudin Gurung : BIP :18550
Tikaram Limbu : 48481
Tularam Limbu : BIP :59320
Bibhu Paudyal :  Bip : 13860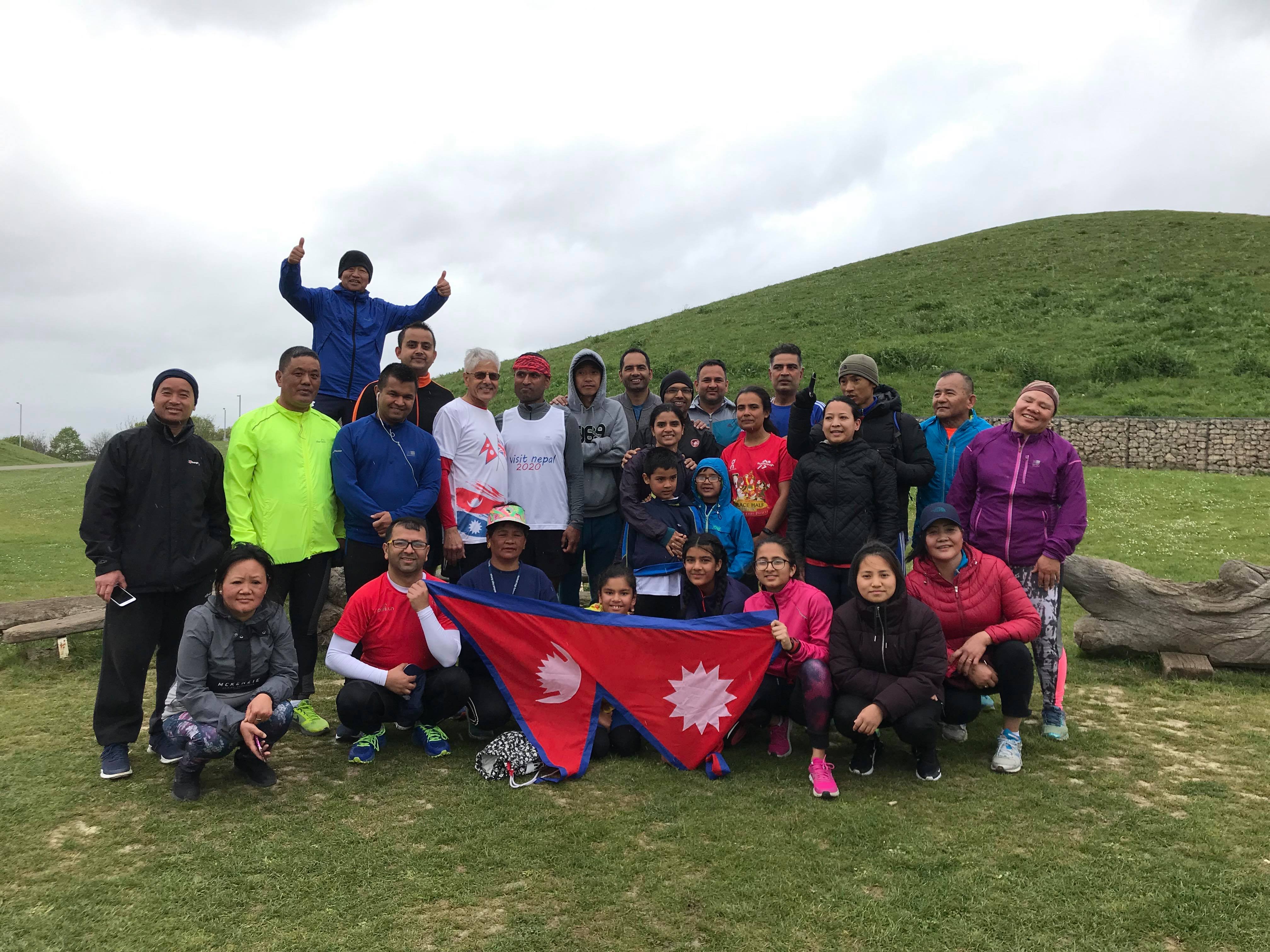 Most of the runners have been promoting Nepal and wearing a t-shirt with Nepali flag and visit Nepal 2020 logo.
Among all the runners inspiring the community to be fit and healthy some of them seems to be very active in running activities. Among them,  Atma Ram Dahal is one of the regular runners from the United Kingdom who has been running since 2008.  Dahal is currently 60 years and medically sound. He is also popular for his running hash tag #AdiyoKiSadiyo ( if you are stuck in one place you will be rotten).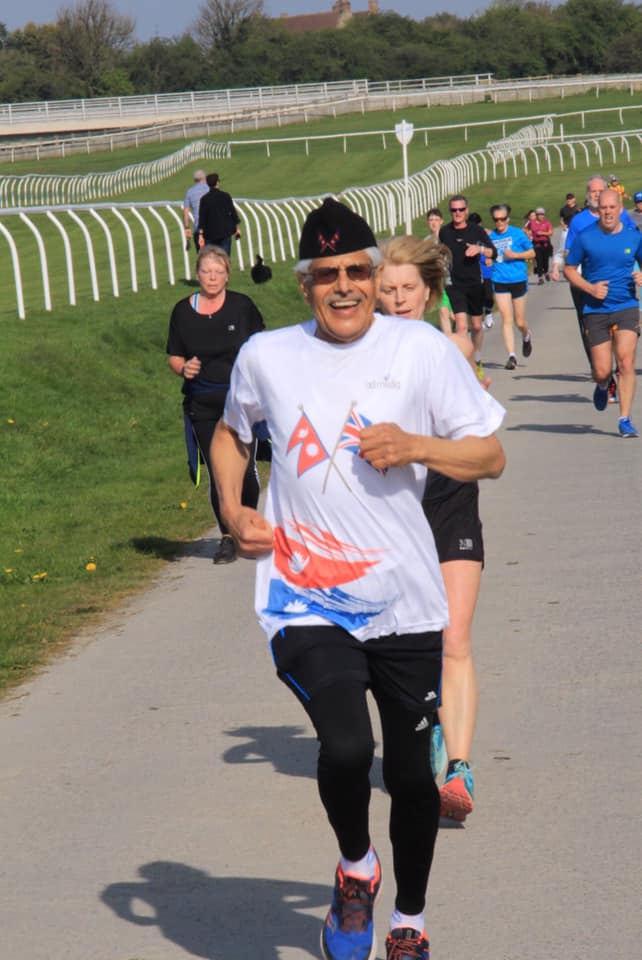 Another popular runner  taking part in the London marathon is Mr. Santosh Rai who is the first person to complete the 6 major marathons of the world.   Santosh has been running since 2009 and one of the run director of Northola field park, London. He has founded "Dharan Run" in Nepal and runs from Ealing runners club  "Ealing Eagles".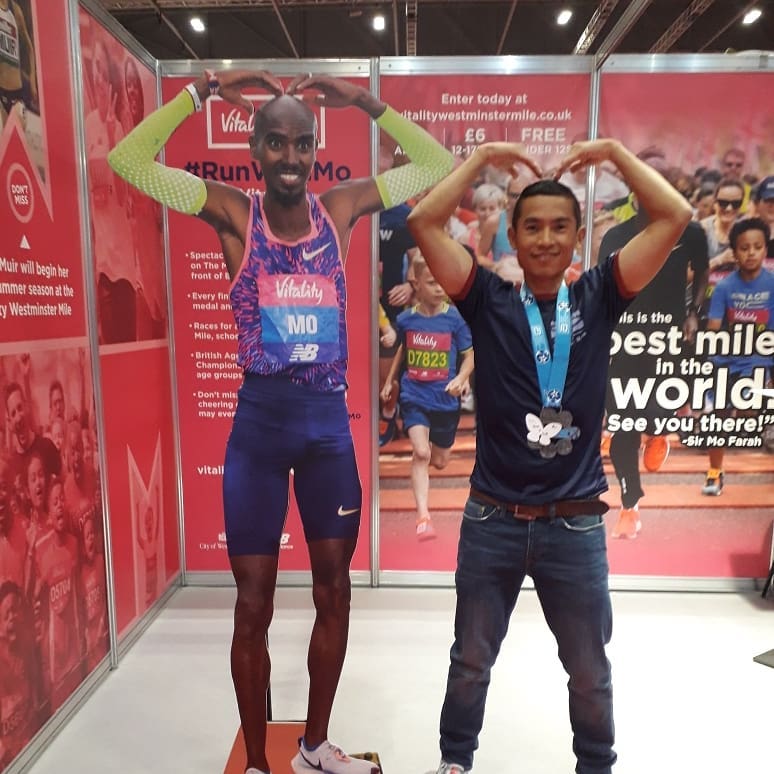 Pandav Mahato:  is one of the inspiring runners from Nepalese community living in the UK who has been running since 2009. Mahato was diagonsied bowl cancer and has been completely recovered after chemo and been running continuously to inspire the community.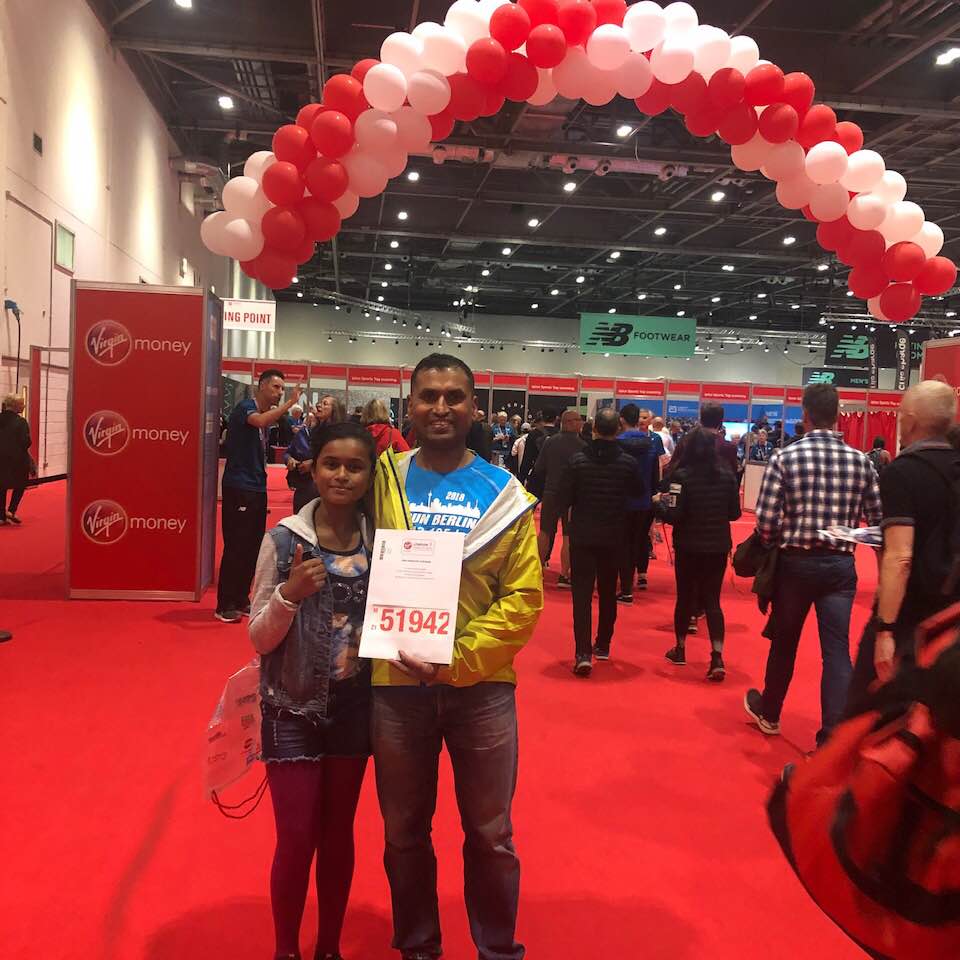 Suman Silwal : Suman has been running since 2007 and he is the person to run the maximum marathon in Nepalese community and even comes under the world runners.  5o years Suman has been running as a pacer on the marathon as a volunteer to run on a certain time to guide the runners and let them know about their speed.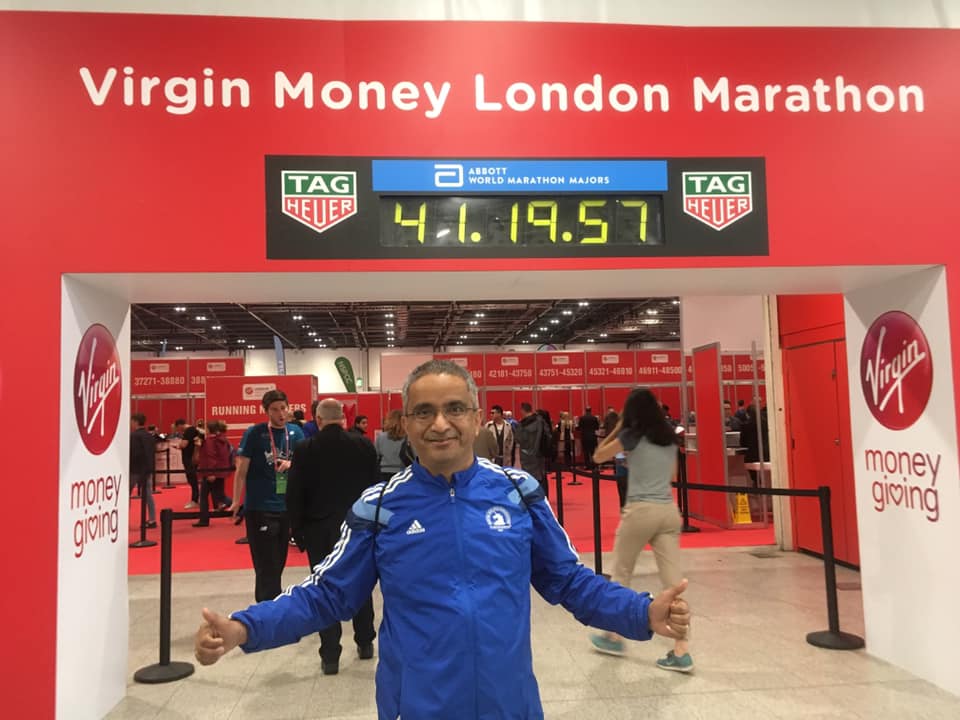 A group of team Nepalese runners from team #NepalRun are going to cheer all the Nepalese runner from tower bridge London.
What is the route of the London marathon?
The route takes them from Greenwich Park and the South East, across the river the East, with the big finish taking place on the Mall. As ever, people tend to line the streets to cheer on the athletes, and pubs and cafes in the vicinity will likely see a huge upswing in sales.
What are the current marathon records?
2hrs 1mins 39secs is the men's fastest time, set by Kenyan Eliud Kipchoge in Berlin last year.
The average time for male runners is around 3 hours 48 mins.
2:15:25 is Paula Radcliffe's women's world record set in 2003.
4 hours 23 mins is the average time for female finishers.
How do I track my friends and family?
Need to follow how your mum, dad, sister, brother, daughter, son, best friend, boyfriend etc is doing? No problem, we have the answers, just head here…
What is the latest weather forecast?
With only a couple of days to go, conditions look set to be perfect. Only three per cent chance of rain, overcast, light breeze with highs of around 11C.
How will transport be affected?
Roads will be closed across south east and central London between 4am and 7pm, while buses in central London and Greenwich will terminate early, or be diverted, from 6.30am to 7.30pm. DLR will run a changed service until 5pm.
For spectators, Transport for London says: "London Underground, London Overground and the Docklands Light Railway (DLR) all have extra services on event day, and this is by far the best way to get around. Tube services in central areas will be running as normal, but please be aware that services may be extremely busy. The Jubilee, Circle and District lines, and DLR have stops in close proximity to the Marathon route and are likely to be busier than usual."