Nepali Chefs collect Rs 1 Million to build a library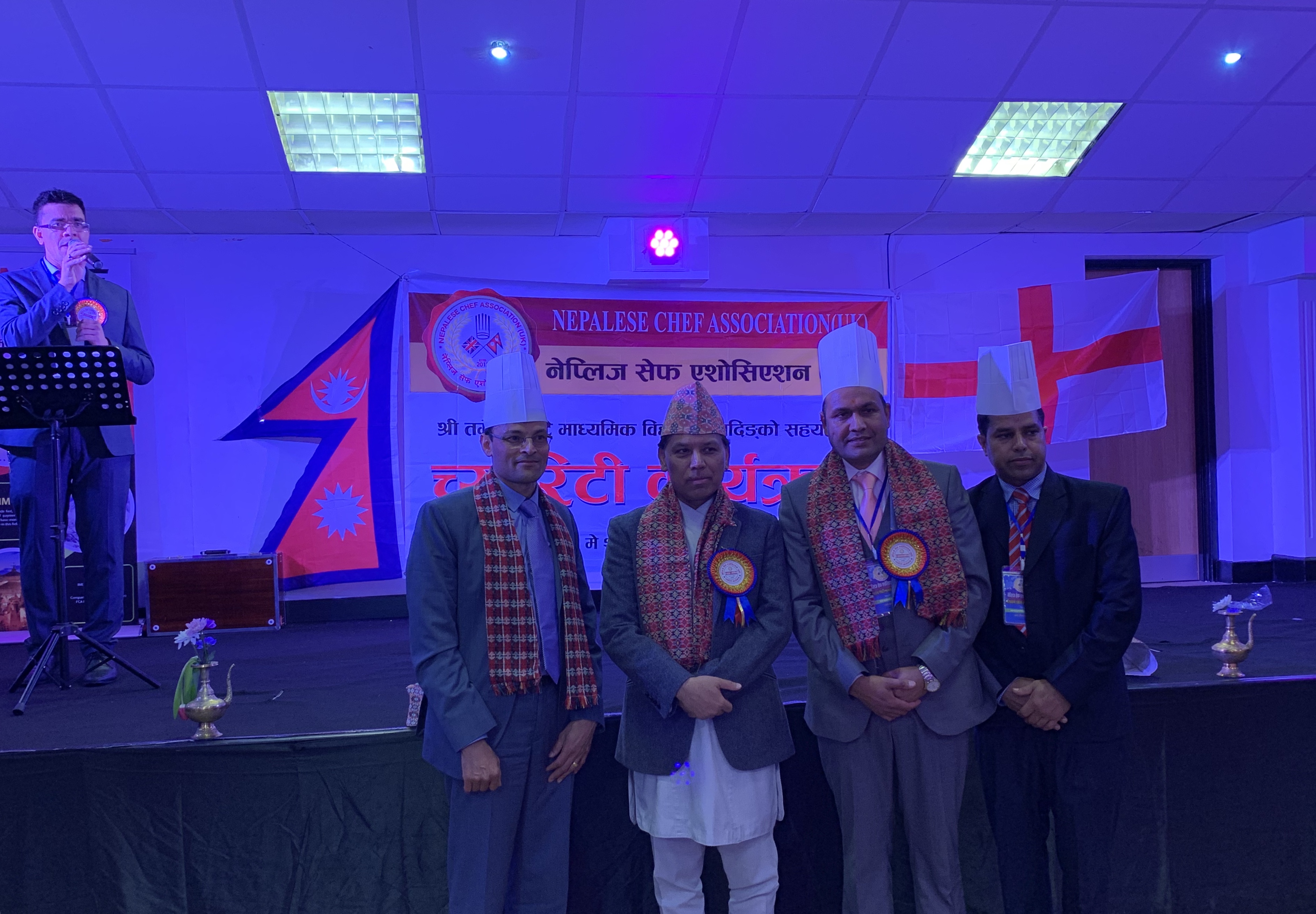 Jagan Karki , London– Not only in kitchen, Nepali Chefs are also ahead in contributing to social causes back home.
At a charity dinner event organised in Birmingham on Monday (13th May), they collected NRs one million (approximately 7,000 Pounds) to build a library at Nilakantha Secondary school, in Dhading District, Nepal. The school, badly damaged by the earthquake of 2015, was unable to build its library due to the lack of sufficient fund,  Krishna Timalsena , ex-President of the Nepali Chef Association UK said.
The first formal session of the program commenced under the chairmanship of Dadhi Acharya, newly elected President of Nepali Chef Association UK. Ambassador of Nepal to the UK Dr. Durga Bahadur Subedi, inaugurated the program.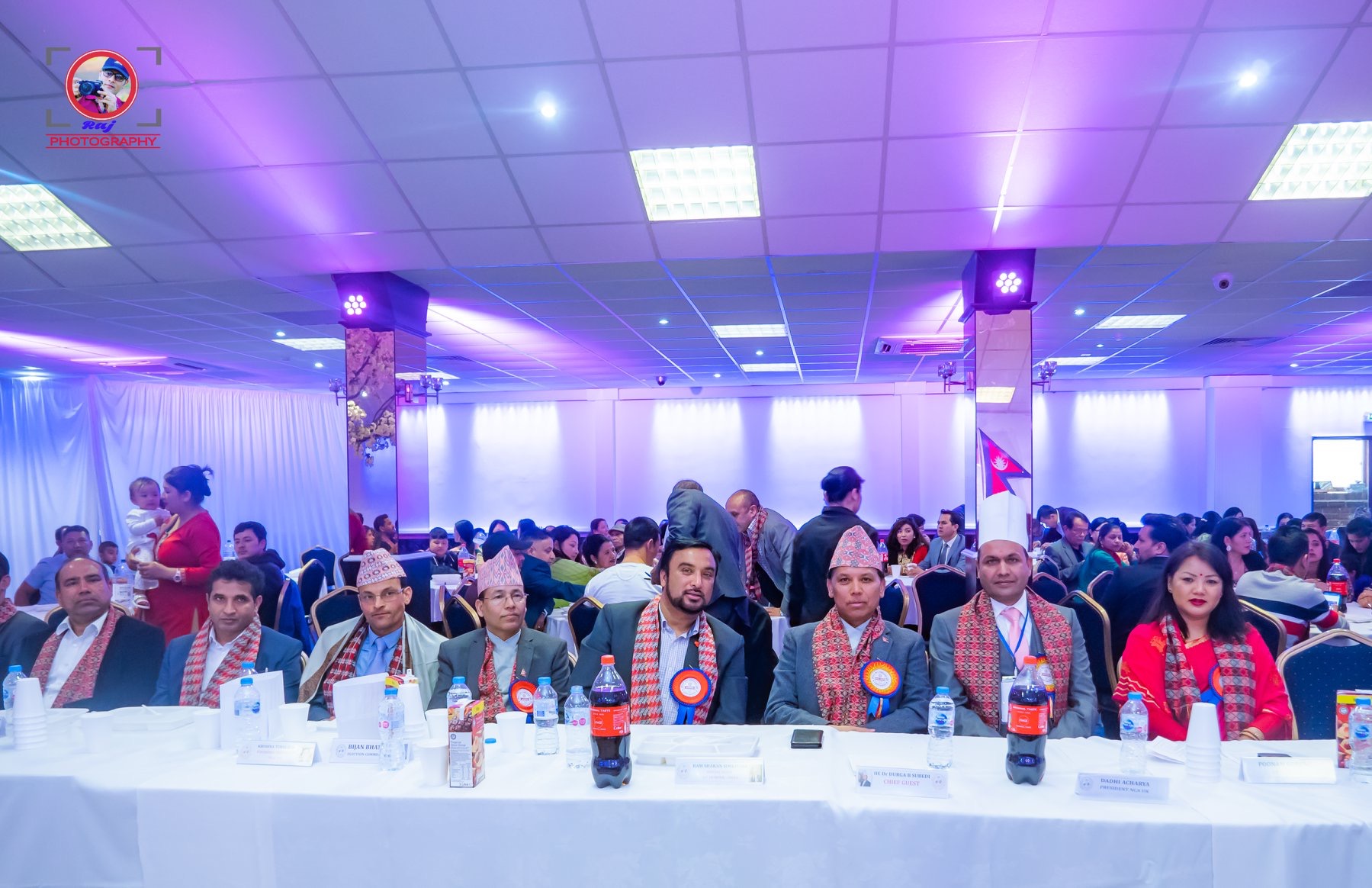 "The efforts of Nepali Chef Association UK for the charitable cause to build a library in Nepal is admirable," said Ambassador Subedi adding, "Nepali Chefs living in the UK have shown their sincere responsibility towards their motherland by supporting a number of humanitarian causes. They hav also put Nepali cuisine on the global dining table and are promoting culinary tourism of Nepal."
Founder President of the NCA UK, Krishna Timalsena, was awarded for his tremendous efforts to establish the organisation and for his extraordinary contributions to the Nepali community in the UK.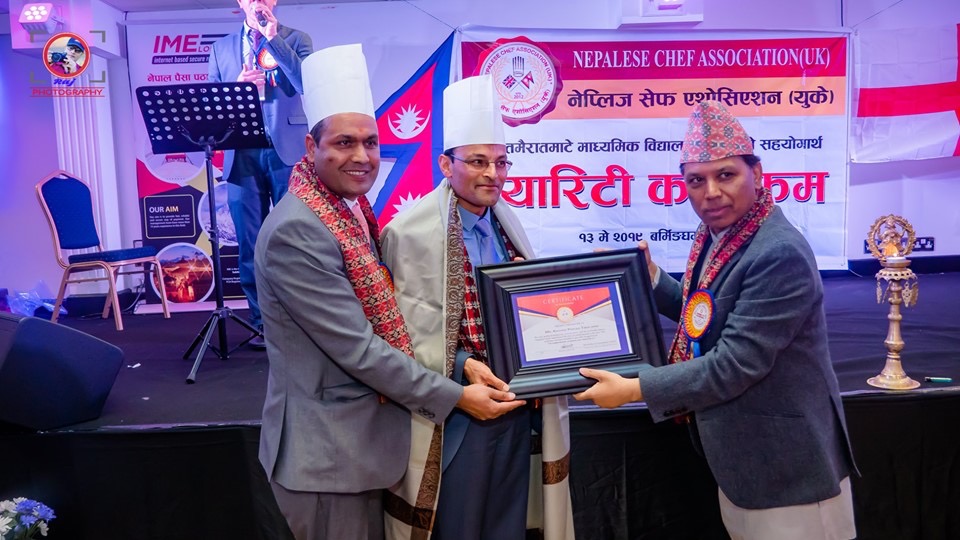 Distinguished guests including Vice Presidents of NRNA UK , Sher Bahadur Sunar,  Mrs. Poonam Gurung, Prem Gaha Magar, NRNA ICC member Ram Sharan Simkhada, Senior VP of FNJ UK  Dhurba Raj Aryal , Mahesh Adhikari President of  Sajha Nepali Samaj, Devi Sapkota from Manakamana Women Society, Raju Kandel President of  Galkot Society, Kopila Adhikari from Srijansil Society, Lila Bahadur Thapa President of  Shanti Nepali Society, President of Hamro Nepali Samaj Shiva Kharel, Govinda Kharel President of  Nottingham Nepalese Society spoke on the occasion and commended the good works of the Association. The program was coordinated by Krishna Dhakal and hosted by Bhupendra Pathak, General Secretary of NCA.
More than 400 participants including chefs, their family members and personnel from various Nepali organisations in the UK took part in the program.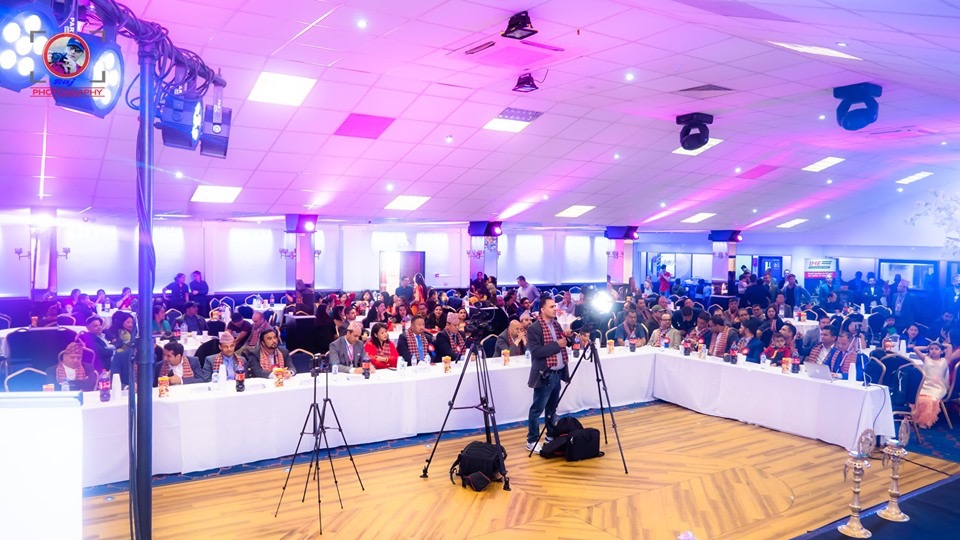 The main attraction of the program was musical  performance by popular artists from Nepal including Kulendra BK, Arjun Kafle, Dipshikha Jalpari as well as local artists Chanchal Panthi and Shikshya Poudel.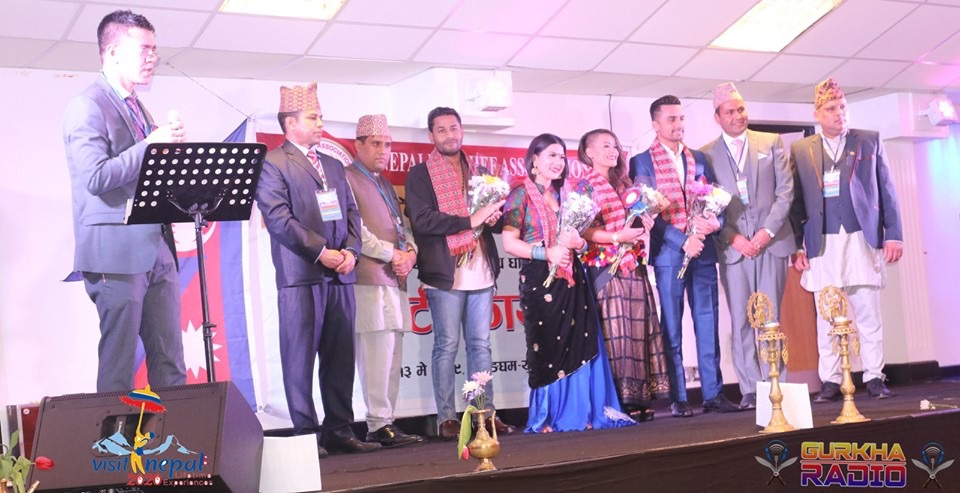 "The next priority of our Association will be to transfer food and hygiene practices and technology from UK to Nepal and promote Nepali food in the United Kingdom by organiing food festivals," said  President of NCA Dadhi Acharya. He also thanked all for their support to make the programme a great success.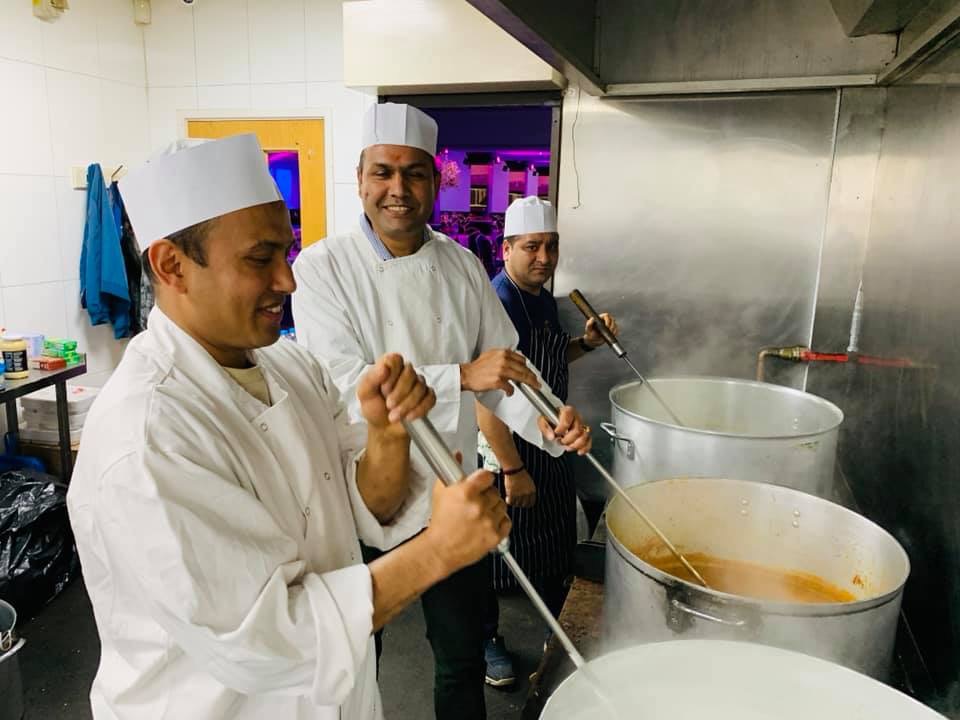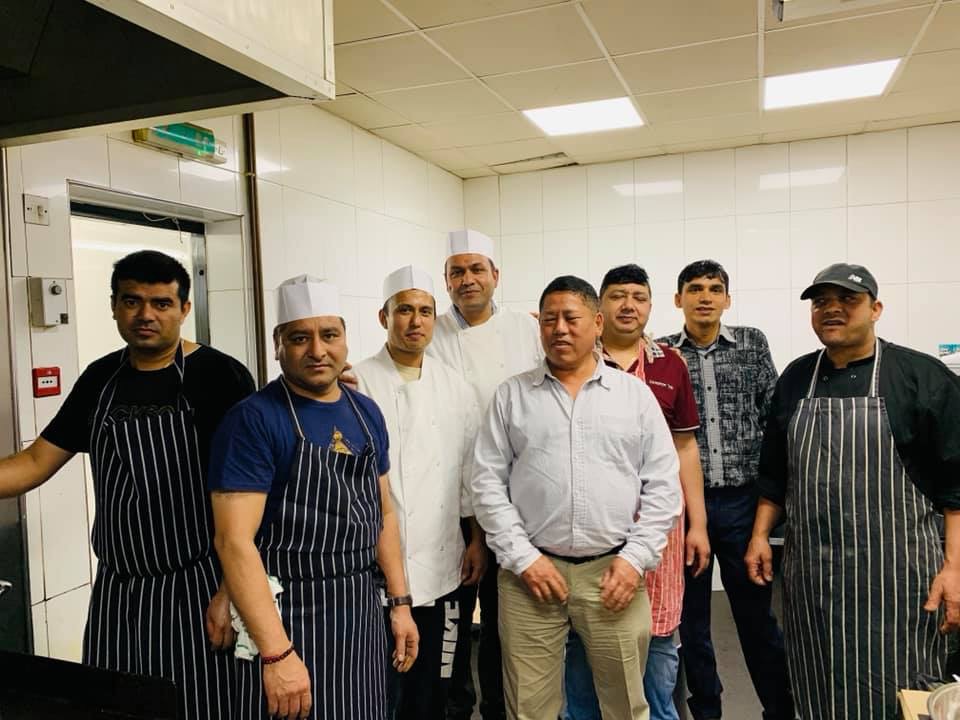 Photo credit : Rajendra Poudel/Narendra Basnet