A Young executive chef of five star hotel in London from Nepal is selected for National Chef award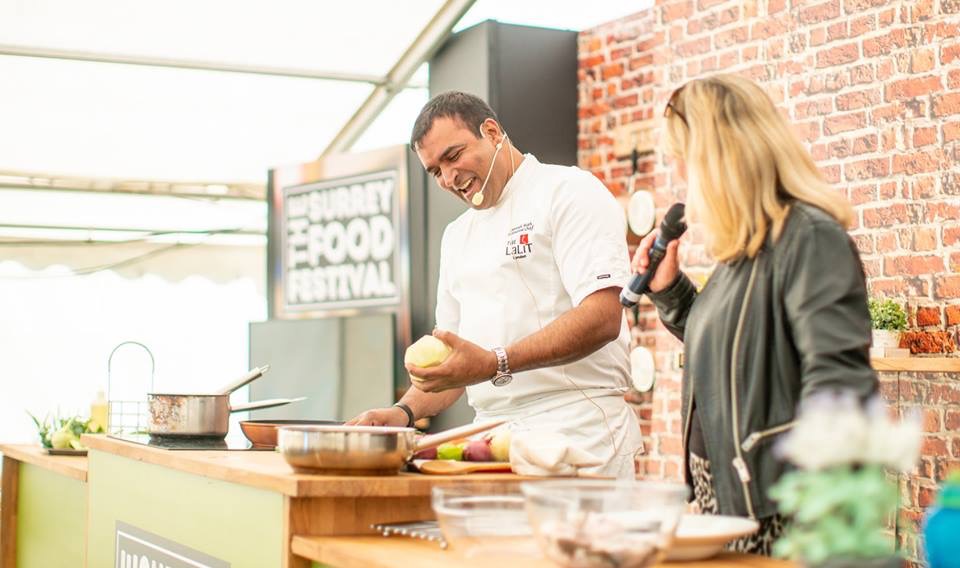 London: Santosh Shah, one of the youngest British Executive Chefs, has been selected in the top 40 semi-finalists of the British National Chef of the year. Shaha is currently working as an executive chef at Baluchi, The Lalit, a five-star boutique luxury hotel at the heart of central London.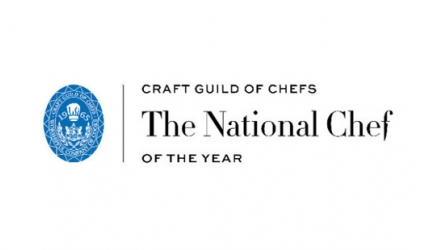 A total of 40 Chefs (full list below) have been chosen to progress after submitting a spring/summer menu containing a 'perfect egg dish starter' served hot; a beef main course including two cuts with two cooking methods; and a chocolate tart incorporating seasonal fruits.
The contestants were chosen from more than 100 applications from across the industry – with semi-finalists including restaurant, hotel and food service Chefs.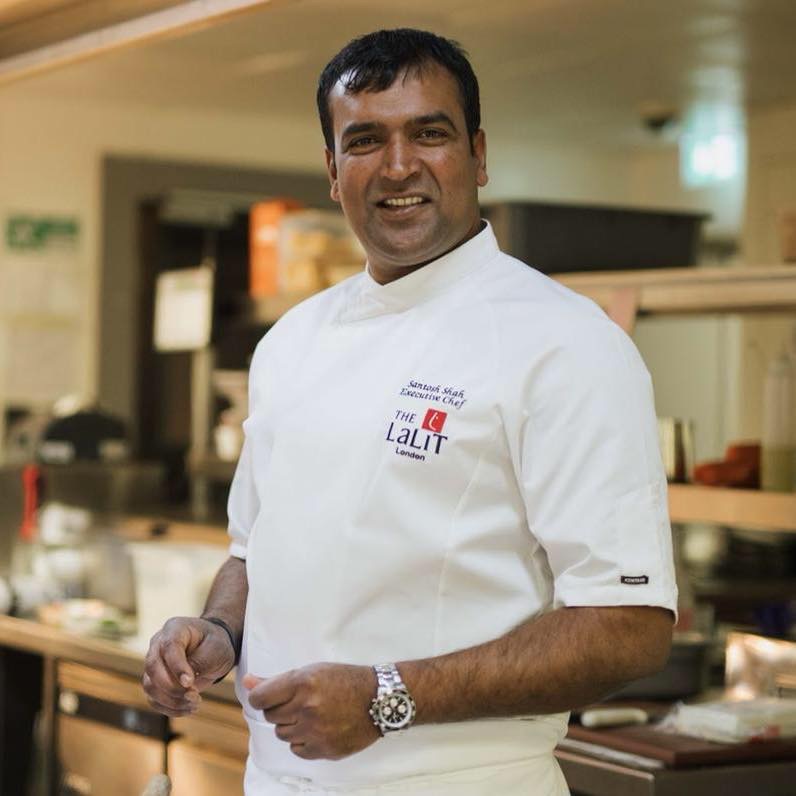 Santosh came to the UK in 2011 after cooking his way round top hotels in India for 13 years (plus a stint in Montenegro). He started in Dishoom in London and then moved to the Michelin-starred Benares in Mayfair.
Santosh found fame as Head Chef of Vivek Singh's Cinnamon Kitchen in the City of London after working his way up from Sous Chef over two years. During his time there, he lays claim to being the first Chef in the UK to introduce octopus into an Indian kitchen.
"It is a matter of proud for we all Chefs especially from South Asian region to be selected in such a prestigious award," culinary consultant and veteran Chef Binod Baral said.
Name list of 40 finalists selected for the competition :
Heat 1
• Marc Billings, sous chef, Prestwold Hall
• Nick Edgar, head chef, the Ryebeck hotel
• Scott Fairweather, head chef, The Black Swan, Ravenstonedale
• Derek Johnstone, head chef, Borthwick Castle
• Daniel McGeorge, head chef, Rothay Manor
• Marcin Pomierny, head chef, the Maids Head hotel
• Matthew Ramsdale, senior sous chef, the Chester Grosvenor
• Rohan Wadke, head chef, Gilpin Hotel & Lake House
• Aled Williams, head of food, TRUEfoods & CHEFStable
• Daniel Griffiths, sous chef, Portmeirion hotel
Heat 2
• Ben Addems, senior CDP, Restaurant Interlude
• Ben Boeynaems, head chef, the Zetter Hotel
• Fraser Bruce, head chef, the Halsetown Inn
• Olivier Geyer, culinary executive head chef, Cuisine Solutions
• Arturo Granato, head chef, Club Gascon
• Ben Howarth, national exec development chef, Thomas Franks ltd
• Daniel Jones, head chef/owner, JT3
• Lewis Linley, sous chef, Vacherin
• Stefan Sewell, Team Captain Combined Services Culinary Arts Team (CSCAT)
• Santosh Shah, executive chef, Baluchi
Heat 3
• Jake Burton Stewart, junior sous chef, the Honourable Society of Lincoln's Inn
• Charles Coulombeau, head chef, Gravetye Manor
• Liam Grime, military chef, Combined Services Culinary Arts Team (CSCAT)
• Harry Kirkpatrick, sous chef, Trinity Restaurant
• Mehdi Lahmadi, junior sous chef, Coworth Park hotel
• Martin Lee, head chef, Hartwell House hotel
• Renemar Pinedo, sous chef, the Feathered Nest Country Inn
• Jack Shaw, head chef, Lexington Catering
• Robert Sussex, senior sous chef, ISS
• Adam Thomason, executive chef, Genuine Dining Company

Heat 4
• Adam Degg, head pastry chef, Kerridge's Bar & Grill
• Steve Groves, head chef, Roux at Parliament Square
• Karl O'Dell, head chef, Texture
• Ashley Randle, head chef, the Hambrough hotel
• Jozef Rogulski, executive head chef, the Stafford Hotel London
• Nick Smith, head chef, Vacherin/Ashurst
• Robert Taylor, chef/owner, Compasses Inn
• Matthew Waldron, head chef, Park House restaurant
• Christopher Willis, hospitality head chef, BNP Paribas
• Jonathan Zammit, executive sous chef, Corinthia Palace Hotel & Spa
·       Each will now battle it out in four heats – the first taking place in Sheffield on 11 June and the following three being held at Le Cordon Bleu in London on 18 June.
The trial will be judged by 27 top Chefs, including Lisa Goodwin-Allen, Josh Overington, Alyn Williams, James 'Jocky' Petrie, Hywel Jones, Ben Tish and Stephen Terry, The Caterer writes.
Only the winner of each heat will be automatically seeded into the final on 1 October, while the following six places are offered to the highest scoring Chefs across all heats. The successful Chefs will compete in the final at the Restaurant show, where the 2019 National Chef of the Year will be crowned to succeed last year's winner, Kuba Winkowski of the Feathered Nest Inn in Nether Westcote, Oxfordshire.
At the end of the judging session, Belmond Le Manoir Aux Quat'Saisons executive Chef Gary Jones said, "There were some exciting dishes and flavour combinations and it was fantastic to see some classics approached with an innovative, modern style.