Bangladesh High Commissioner to UK handed cheque of £65,981 to build a monument in the UK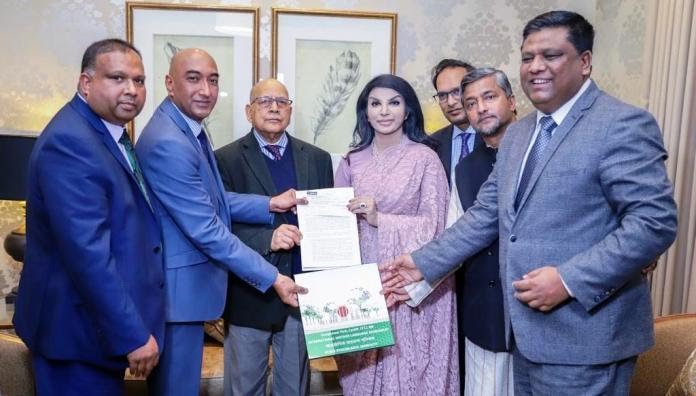 Bangladesh has donated nearly £66,000 for construction of a monument in honour of language veterans at Cardiff in United Kingdom.
Bangladesh High Commissioner to UK, SaidaMuna Tasneem, handed over the cheque of £65,981 to a committee formed for the monument on May 20, Star Online Reported.
"British-Bangladeshi community in the UK is making unique contributions to uphold and promote culture and tradition of Bangladesh in UK," Tasneem said at the programme.
"Bangladesh government has always been supporting such initiatives and will continue to do so in the future," she said.
International Mother Language Monument Committee's General Secretary Mohammad Mokis Mansur thanked Bangladesh Prime Minister Sheikh Hasina and the Bangladesh High Commission in London for the donation.