British Nepali youths start International Nepali Football League from the UK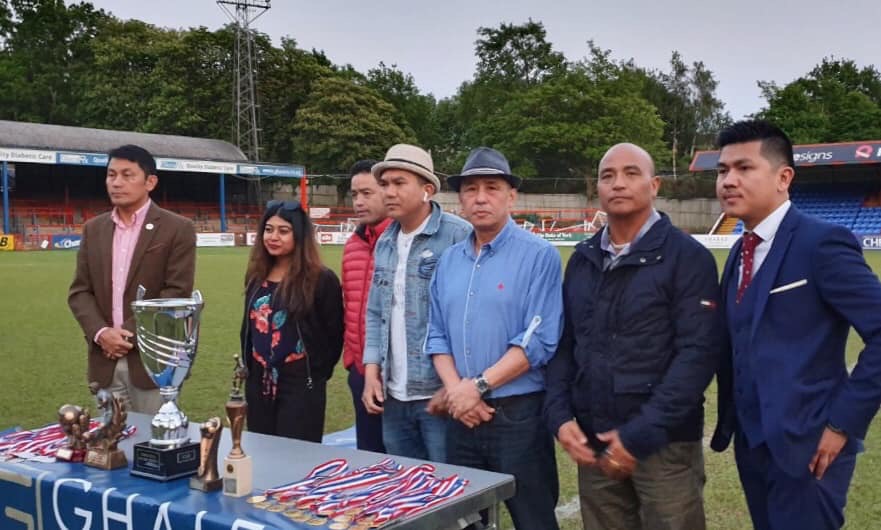 London : A group of British Nepali youths have started an International Football League from the United Kingdom.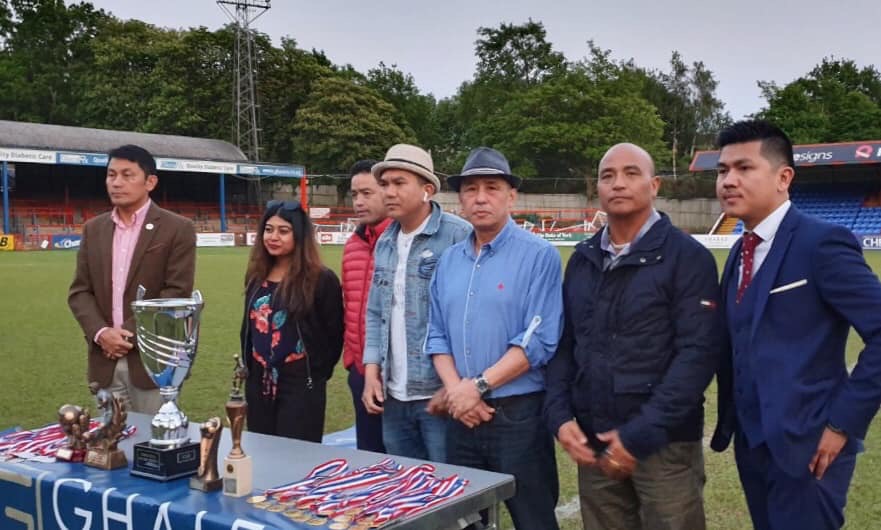 The two day League cum knock out football was planned , designed , organised and successfully commenced by Youths.
Altogether 16 teams participated in the game including teams from Holland, Belgium along with local teams from UK Plumstead, Gurkha Engineers, QO GLR and Mongolian Bhanja, according to Sandeep Poudel,  the founder INFL of the event said.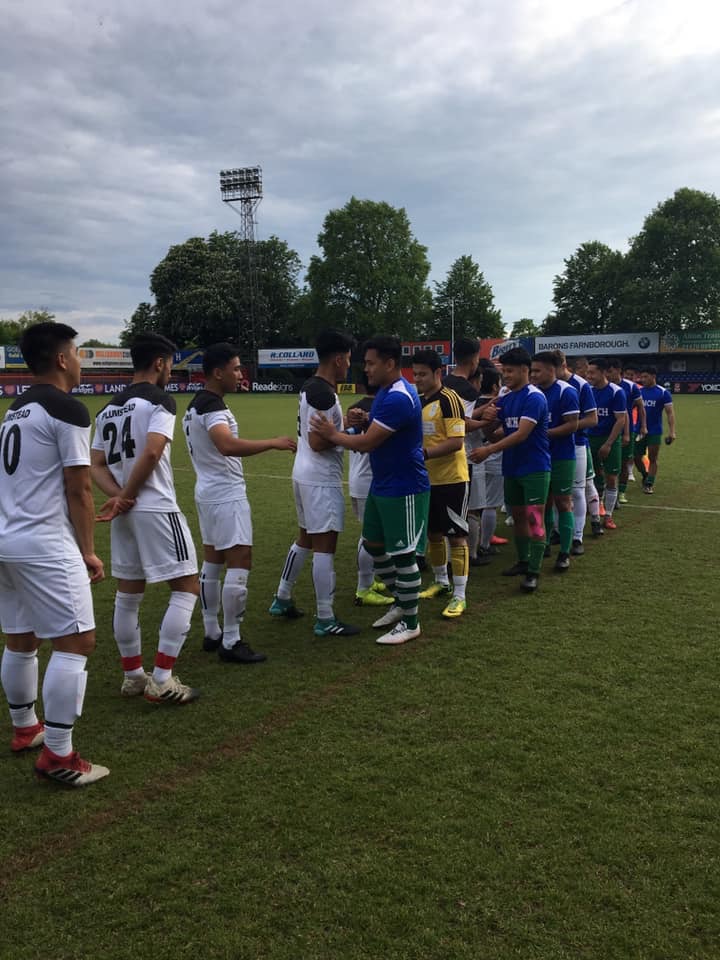 The League concluded  on Friday  with the battle between Plumstead VS Mongolian Bhanja.
The final match was a draw and played for extra time and went to Penalty shoot out.
Mongolian Bhanja became the winner of the INFL of the year with the score of 3-4.
A team of Sahara UK along with President Kumar Gurung, youth coordinator of NRNA UK LBZ Gurung  were present at the program to cheer up and motivate the youths.
"Today's youths are tomorrow's future. It is an excellent idea to start International Premier League as a supplement and warm up event of Gurkha Cup. I am pretty confident that International  Nepali Premier League will be one of the best events to promote Nepali  sports tourism and get our youth involved in sport entrepreneurship," said the VIP guest Navin Gurung,  founder president of Sahara UK, Coordinator of Sports Tourism for Nepal in the UK.