British Asian Trust and CIFF launch anti-trafficking partnership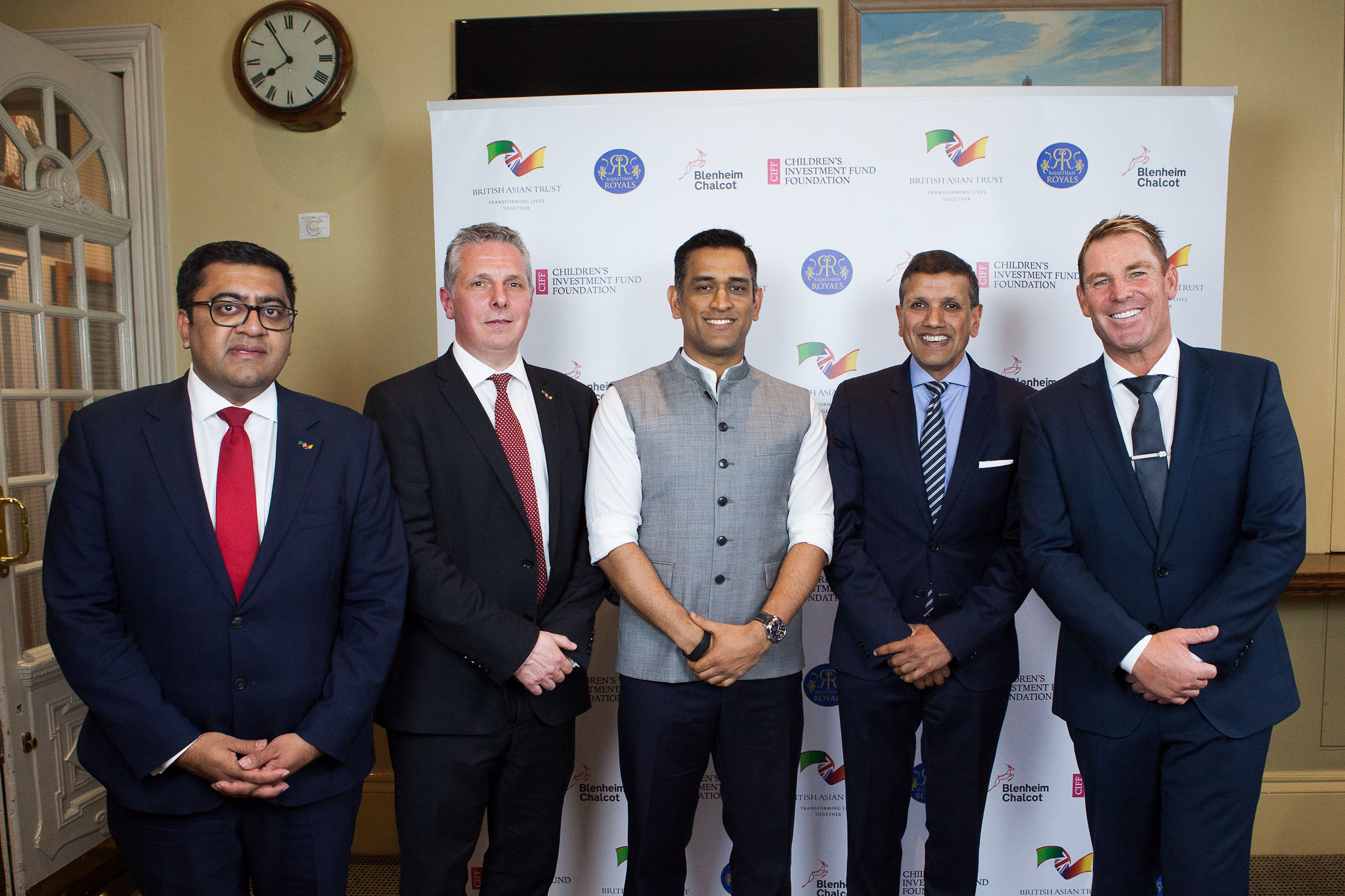 London– The British Asian Trust, a leading South Asian diaspora development organisation, has announced a new partnership with the Children's Investment Fund Foundation (CIFF) to launch a mass awareness campaign to combat child-trafficking in India.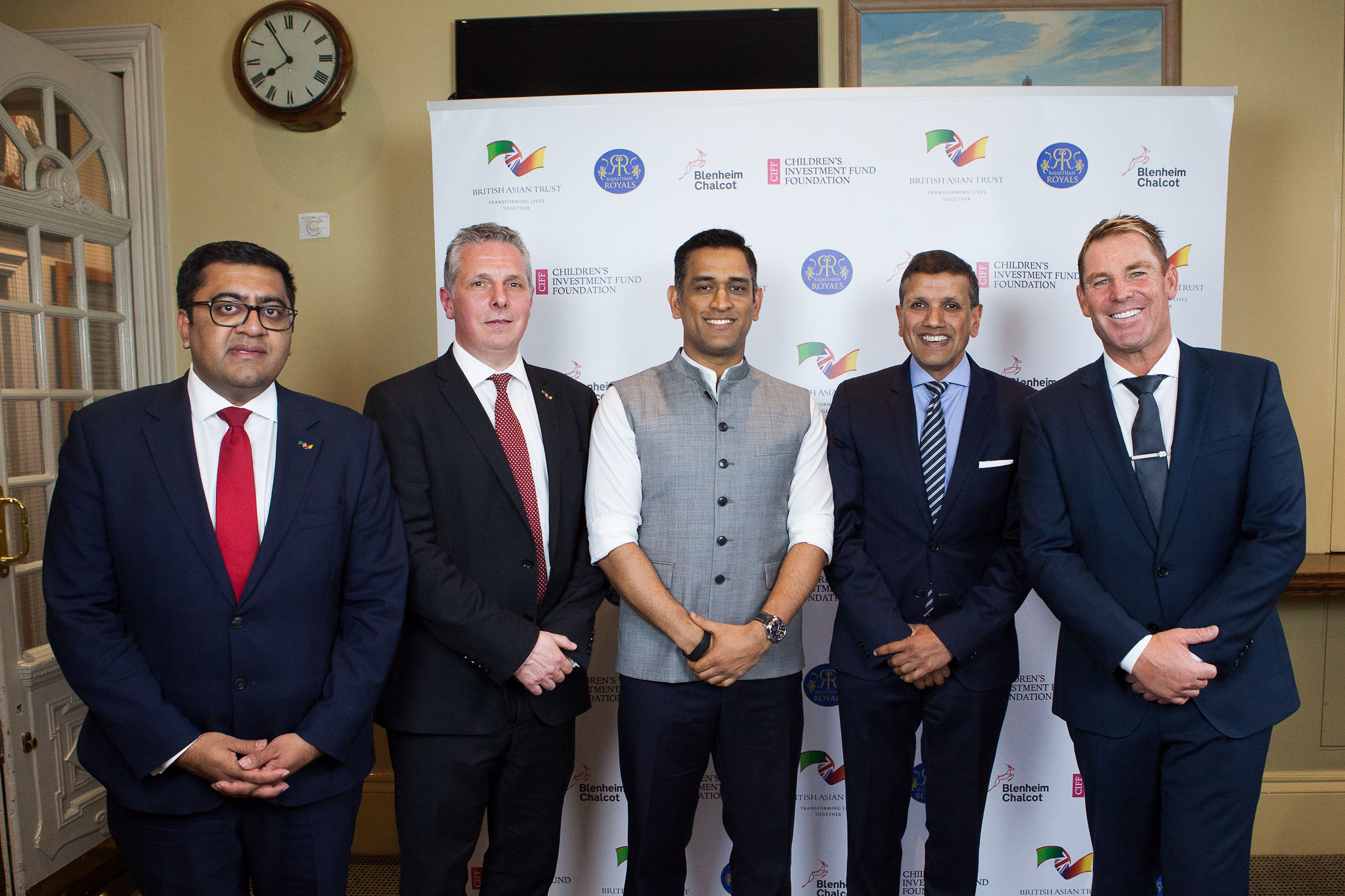 The partnership is backed by leading Jaipur-based Indian Premier League (IPL) cricket team, the Rajasthan Royals, and was announced at a star-studded fundraising event on Friday at Lord's Cricket Ground – A Wicket Night of Comedy, an exclusive night of cricket and comedy. The evening raised funds to scale up the British Asian Trust's anti-trafficking programme in India and develop a mass awareness campaign to combat child trafficking. Funds raised at the event were matched by CIFF.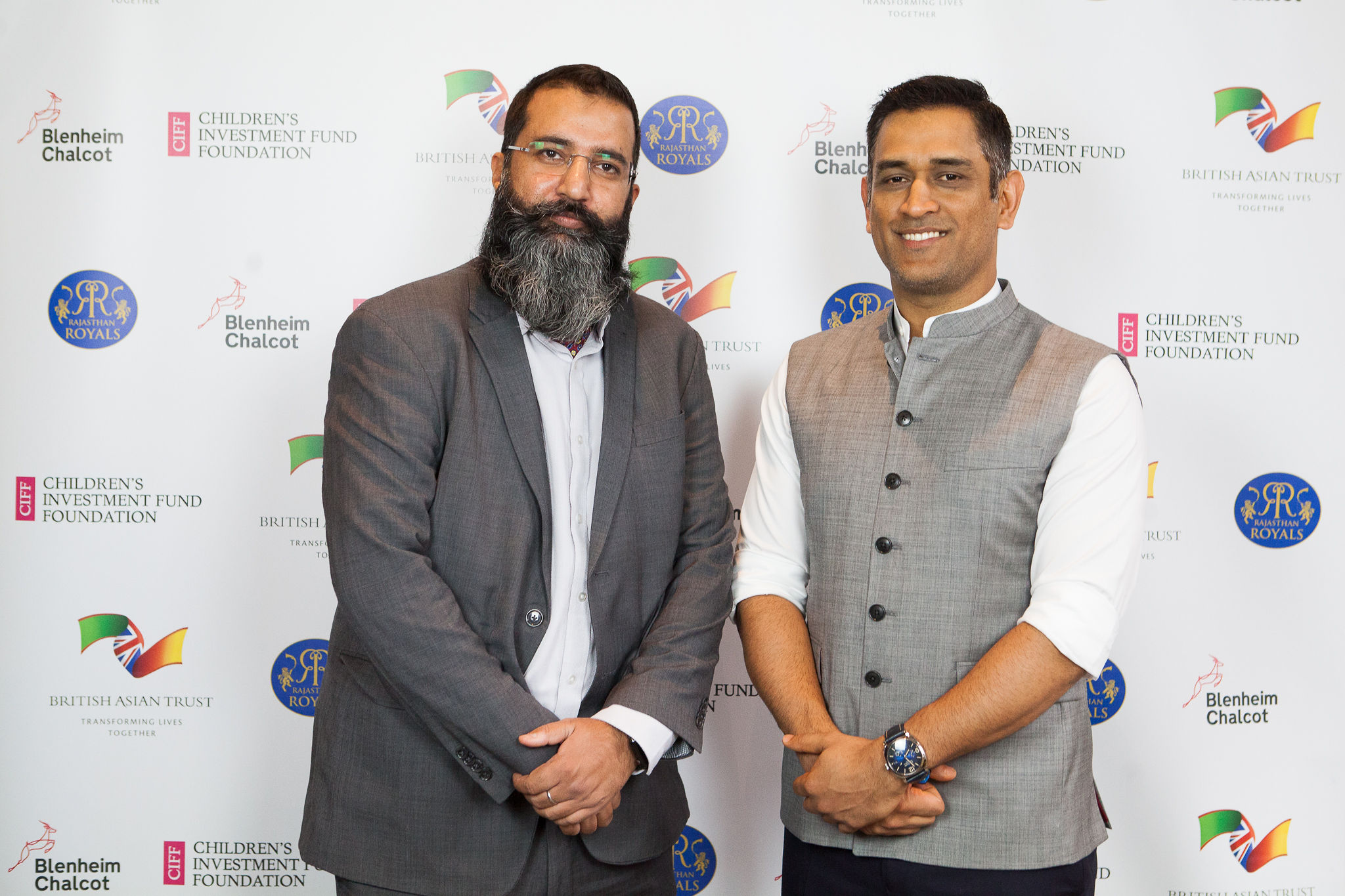 The event was attended by a host of cricket legends such as Shane Warne, MS Dhoni,Steve Smith,Graeme Smith and many others at the Long Room at Lord's.Guests were hosted by British Asian Trust Ambassador and actor Nitin Ganatra and treated to comedy from Nish Kumar.
The partnership will be supported by the Rajasthan Royals, the leading IPL team that has a long-standing relationship with the British Asian Trust. Last year, England and Rajasthan Royals all-rounder Ben Stokes visited British Asian Trust projects in Jaipur, to show support for its campaign to end child labour in the city.
According to an ILO study, there are 5.8 million children working in forced labour in India and it is estimated that there are more than 150,000 new instances of human trafficking in South Asia every year, leaving women and children particularly exposed to abuse and sexual exploitation.
"The British Asian Trust is using fresh thinking and innovative solutions – engaging technology and working with businesses to champion child-labour-free practices and remove the demand for forced labour and protect those at risk. This includes the introduction of a certification for Child Labour Free products made in Jaipur and the launch of a child-labour awareness campaign in the city," said a press release issued by the Trust.
Since 2012, the British Asian Trust has supported over 18,000 children and young women in India who were particularly vulnerable to sexual exploitation, building their resilience to abuseand trafficking and offering rehabilitation for victims.
Richard Hawkes, Chief Executive of the British Asian Trust, said, "It is great to see so many people come together to tackle the scourge that is child trafficking. This is critical in India, where 100,000 children are reported going missing every year, with unofficial numbers likely to be higher."
Kate Hampton, Chief Executive Officer of the Children's Investment Fund Foundation, said, "The Government of India has demonstrated considerable political will and leadership in tackling Child Trafficking. Over the last few years, we have seen the Government of India ratify Core ILO conventions and introduce strong legislations against trafficking in the country. We have also seen the state Government of Rajasthan and its various departments come forward to join hands with businesses and civil society to pursue a child labour free vision for Jaipur."
Similarly, Shane Warne, Australian cricket commentator and former captain of Australia's National Cricket team, said, "The British Asian Trust and CIFF do great work in tackling child trafficking in South Asia and I am pleased to play my part to support and contribute to a South Asia that is better for all. Cricket has a huge role to play as both a catalyst for change and as a force for good.As abrand ambassador of the Rajasthan RoyalsI have seen first-hand the difference that resources and awareness campaigns can make on the ground in Jaipur.I look forward to building on this work between the Rajasthan Royals and the British Asian Trust for years to come."
The British Asian Trust supports the development of a South Asia that maximises the potential of its people, and that is free from inequality and injustice. It was founded in 2007 by His Royal Highness, The Prince of Wales and a group of visionary British Asian business leaders. The British Asian Trust backs sustainable solutions to the challenges of poverty and injustice and has already touched more than four million lives in India, Pakistan, Sri Lanka and Bangladesh.
The Children's Investment Fund Foundation (CIFF)is an independent philanthropic organisation, headquartered in London with offices in Nairobi, New Delhi and Addis Ababa. Established in 2003, CIFF works with a wide range of partners seeking to transform the lives of children and adolescents in developing countries. Areas of work include maternal and child health, adolescent sexual health, nutrition, education, deworming, tackling child slavery and exploitation, and supporting smart ways to slow down and stop climate change.