Protest in Hong Kong against extradition bill to China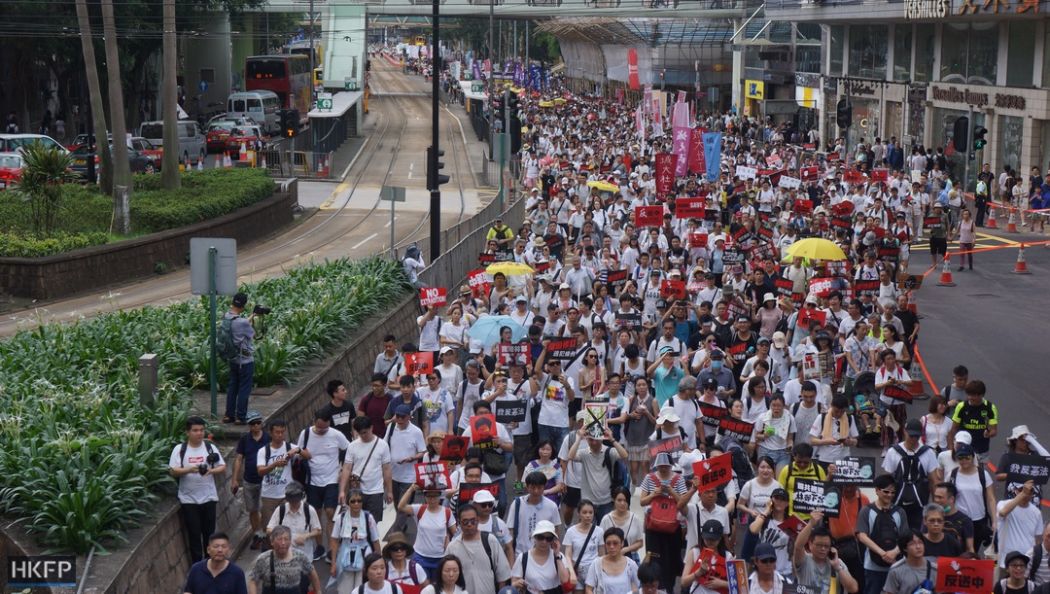 Hundreds of thousands have joined a mass protest against the Hong Kong government's controversial extradition bill, in what organisers are hoping may become the largest protest since 500,000 rallied against national security legislation in 2003, the Hong Kong free press reported.
Crowds swelled as protesters left Victoria Park in Causeway Bay before the 3pm start time due to overcrowding.
Police opened all lanes of Hennessey Road a few hours later after initially refusing to do so.
Protesters chanted "Scrap the evil law," "Oppose China extradition" and "Carrie Lam resign" in reference to the Chief Executive Carrie Lam. The city's leader declined to answer questions at a public appearance in Ocean Park.
The protesters began marching towards the legislature over an issue that has underscored divisions in society over trust in the legislature and the Chinese judicial system.
HK Lau, a retired civil servant in his 60s, told HKFP he believed the passing of the extradition law would mean the end of the One Country Two Systems principle: "Communist China has never changed," he said. "If anything has changed it is that they are richer and more powerful, and now it's spreading."