First Asian woman to play cricket for England has expressed disappointment with British Asian fans for booing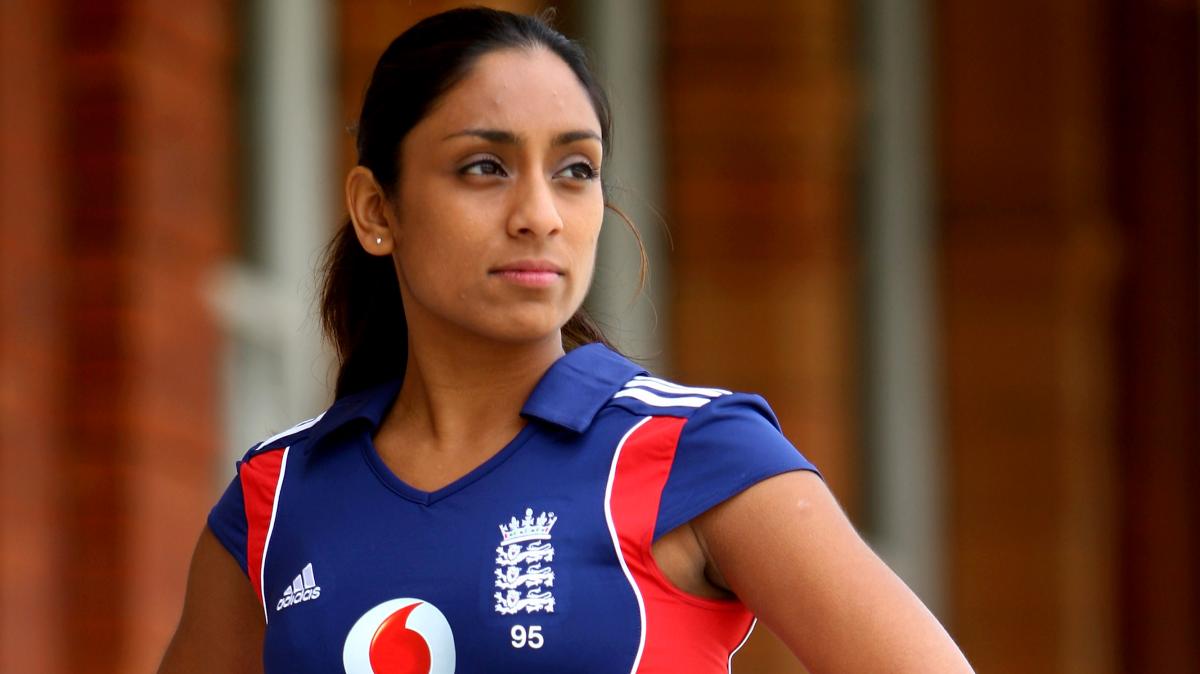 London — The first Asian woman to play cricket for England has expressed disappointment with British Asian fans for booing players of Indian and Pakistani ancestry who have made it to the national team, the Times reported.
Isa Guha, who won 113 caps as a bowler, said there was "nothing wrong" with British Asian fans supporting other countries — but admitted she felt "frustrated" when this had turned into hostility towards England in the past.
She spoke out as national cricketing authorities seek to tap into the huge enthusiasm shown by British Asian supporters during the cricket World Cup, and as England prepares to face India in the tournament next Sunday.
The England and Wales Cricket Board (ECB) will open its first inner-city cricket centre in Leyton, east London, on Wednesday as part of a strategy to turn young Asians into the England stars of the future.
Guha, 34, who is an adviser on the strategy, said she always wanted to play for England after her parents came to the UK from Calcutta in the 1970s.
Guha's comments appeared to refer to a T20 match played between England and India at Edgbaston in Birmingham in 2014, when British fans of Indian descent booed Moeen Ali, the England all-rounder, as well as Ravi Bopara, a batsman of Indian heritage.
Ali's family described the behaviour as "disgraceful" and the Birmingham-born cricketer suspected it was linked to his Pakistani roots. In 2006, the England bowler Sajid Mahmood was called a "traitor" by fans of Pakistan in a Test match at Headingley, Leeds.
There has been no such controversy in the World Cup, however, and Asian supporters — who have snapped up more than 40% of tickets — have been praised for bringing a carnival atmosphere to matches.
Guha,who now works as a television and radio presenter, said she had never encountered any hostility from British Asian fans herself and believes things have improved.
This weekend Ali, who also backs the ECB plan to harness the potential of British Asian youngsters, said: "Cricket-loving Asian fans are one of the reasons why the World Cup is such a great tournament.
"It's vitally important that south Asian communities across England and Wales are fully engaged and have the chance to play at every level of the game."
Asians account for a third of all cricketers at club and recreational level, but only 4% of county players. The ECB has drawn-up an 11-point plan in an effort to address the vast disparity.
The strategy focuses on 10 cities with a large Asian population and the creation of a network of so-called "urban cricket centres" to foster talent. It also involves the recruitment of 2,000 female coaches and volunteers to encourage Asian girls and women to pick up a bat and ball.
A majority of fans (55%) at next Sunday's crunch tie between England and India will be backing the "away" team, according to the organisers