World Humanitarian Drive organises the Trilateral Global Summit

London–  The World Humanitarian Drive (WHD) organised the Trilateral Global Summit in London by inviting participants from over 25 countries including Bank CEOs, Policy Makers, Journalists, Corporate Heads, Business Leaders, politicians from UK, Portugal, Morocco, Bahrain and India, among others.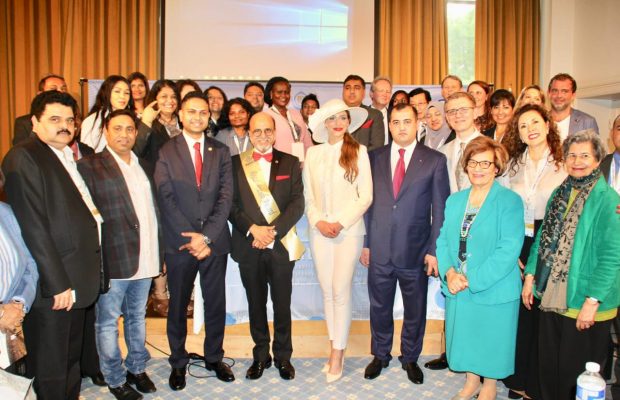 The keynote Spekaers included CEO of the Doha Bank Dr Raghavan Seetharaman and former Managing Director of the World Bank Group Dr James Lee. The summit focused on enhancing "Trade for Peace" —  an idea initiated by Indian origin Britis, Abdul Basit Syed. Mr Syed founded the WHD to support and enhance  UK's trade
relations with India and other countries around the world.
The summit sessions on June 19 and 20 were held at the UPF HQ in the UK. At a ceremony organised at the Croydon Town Hall, the Worshipful Mayor of Croydon, Humayun Kabir, appointed and honoured WHD Founder Abdul Basit Syed as International Ambassador for Croydon Borough of Greater London for his contributions to promoting relations between the UK and other countries of the world including India.
During his visit to the Croydon Town Hall, CEO of Doha Bank, Dr Seetharaman conveyed his interest in exploring future investment opportunities in the UK, India and other countries of interest.
At the Palace of Westminister, Baroness Verma hosted another reception in which  WHD Patron Rt. Hon. Chris Philp, M.P., also attended.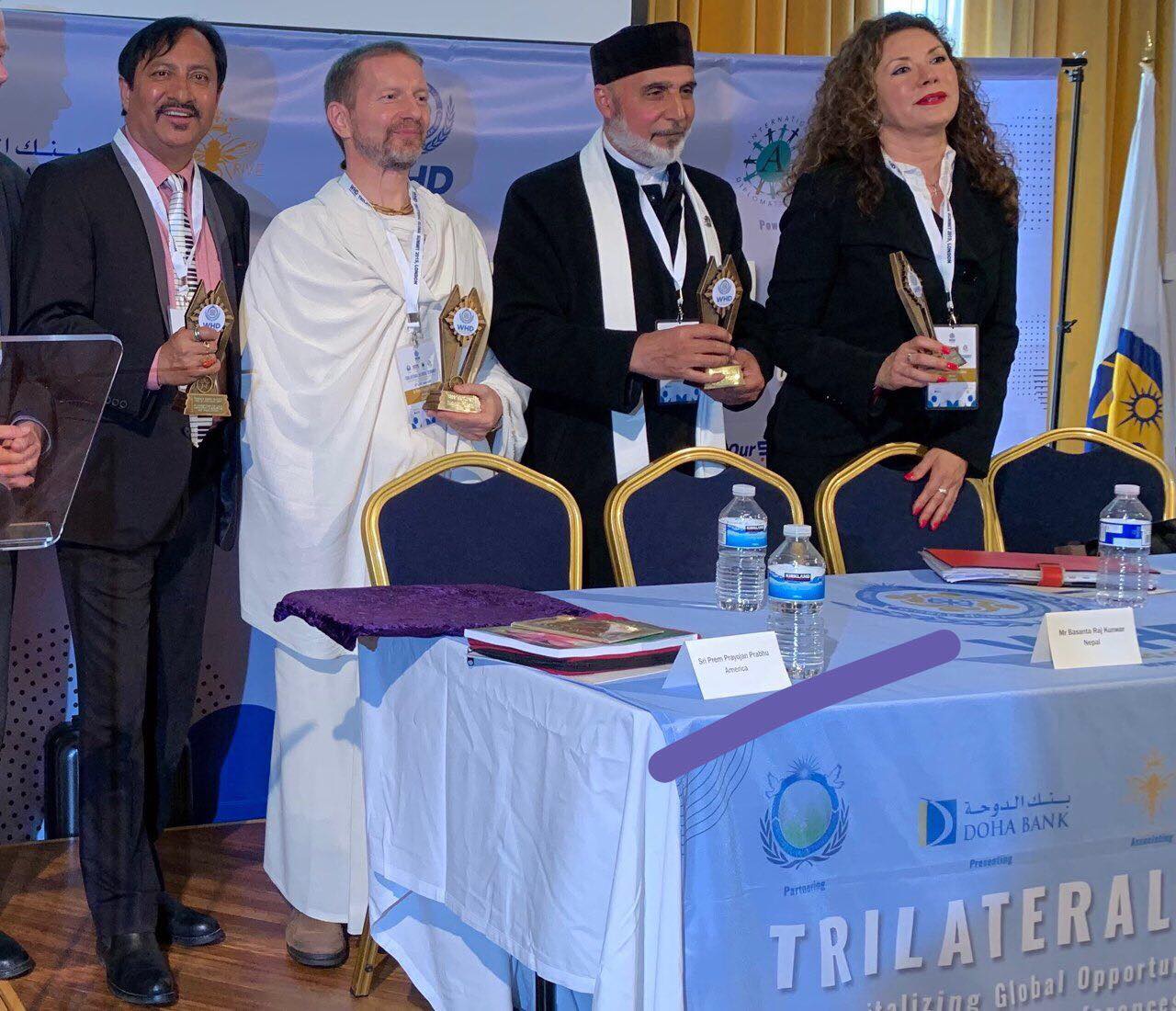 The Trilateral Global Summit focused on promoting integration of global economy and businesses as a pathway for peace. Speakers who addressed the summit included Humphrey Hawksley, former Foreign Correspondent, Abdel Majid Fassi Fihri, M.P., Morocco;  Angela Guerra, M.P,. Portugal; Sandra Pereira, M.P., Portugal,   Former SSP of Nepal Police Mr. Basanta Kunwar from Nepal;  and Angelina Teny, former Minister, Sudan.
During the conference, awards were presented to  Dr Raghavan Seetharaman CEO Doha Bank, Qatar; Mrs Maria Victoria M Acosta, Senior Vice President of Megaworld International Corporation from The Philippines, Ali AlDerazi, former M.P., Mr. Bachaspati Regmi,  Former DSP of Nepal Police and Fundament SPC Director, Bahrain.
The next Trilateral Global Summit will be held in June 2020.