South Asian Cultural Performance in Edinburgh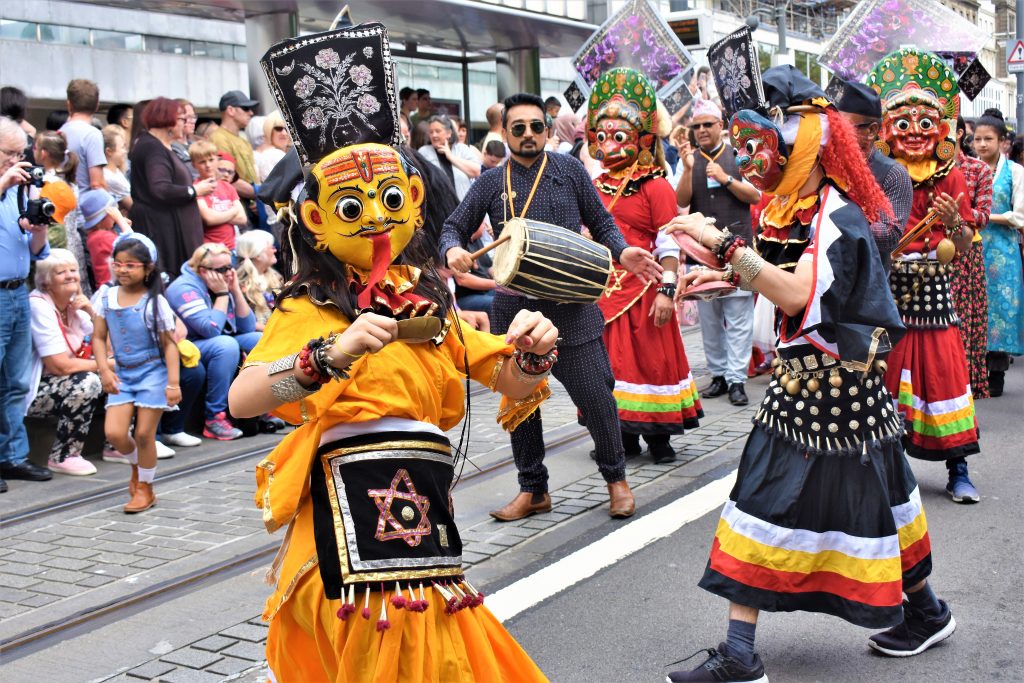 London– More than 800 carnival performers from across the globe took over Edinburgh's city center during the weekend.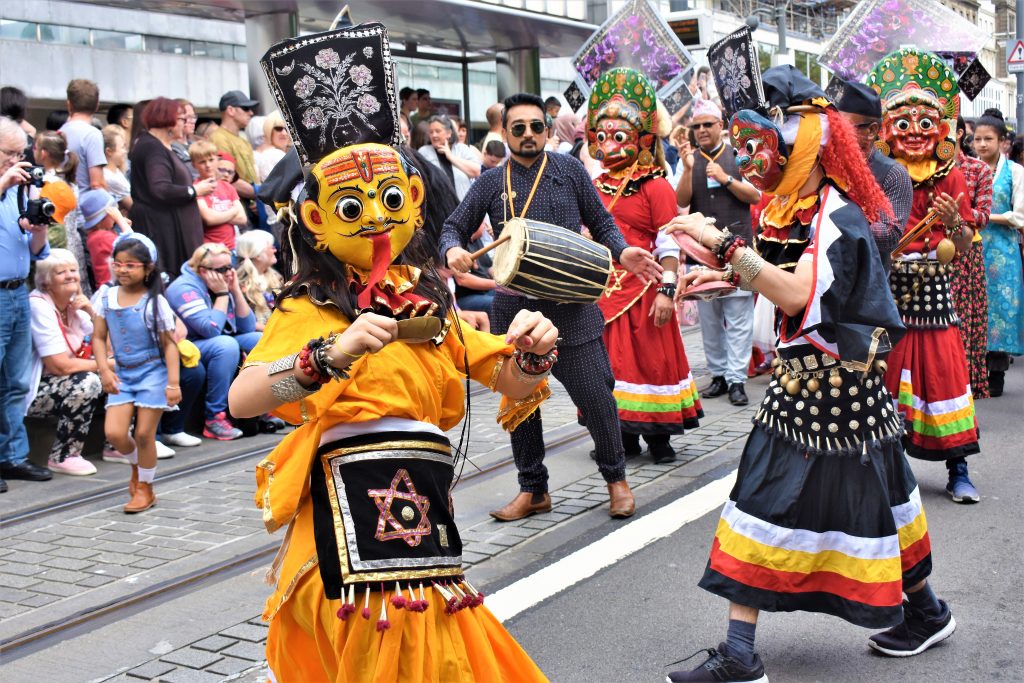 The Edinburgh Festival Carnival 2019 was celebrated on Sunday with a range of flamboyant outfits and music from around the world.
The free event on 14th of July, ran from 2 pm, was organised as part of the Edinburgh Jazz and Blues Festival.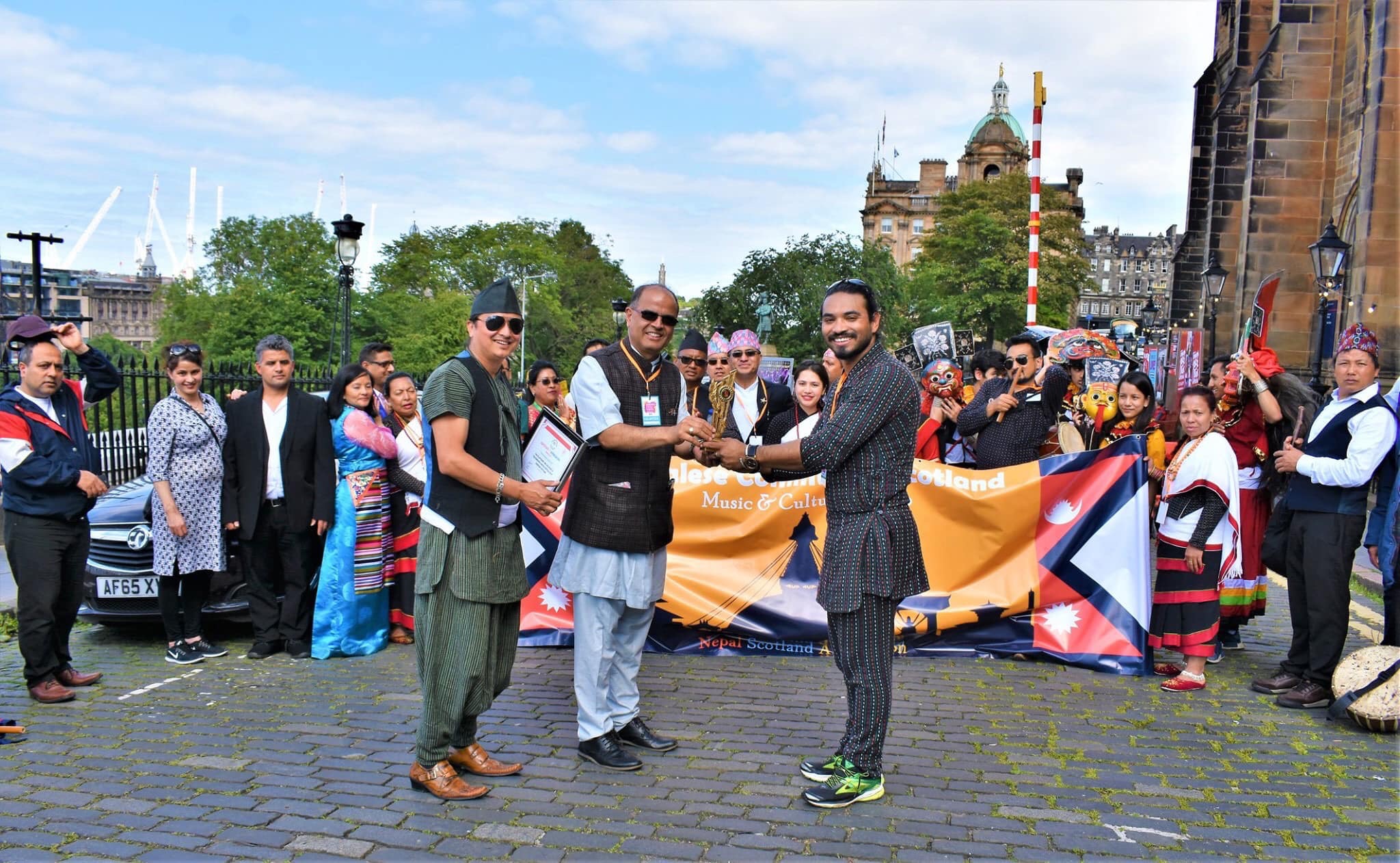 Among those performing were Meninos Do Morumbi from Brazil, Circo Fantastico from Costa Rica, Goa Dance Association of India, J-Flag from Jamaica and Nepal Scotland Association (NSA).
Amid spectacular performance from Indian and other South Asian community, Pasha Pucha Guthi UK performed a typical ethnic,  Nepali cultural performance. Besides  Naumati musical instruments, symbolic presentation of Indra Jatra, Dhime Jyapu musical instrument, Lakhe dance and Bhairav dance were the main attraction of the event.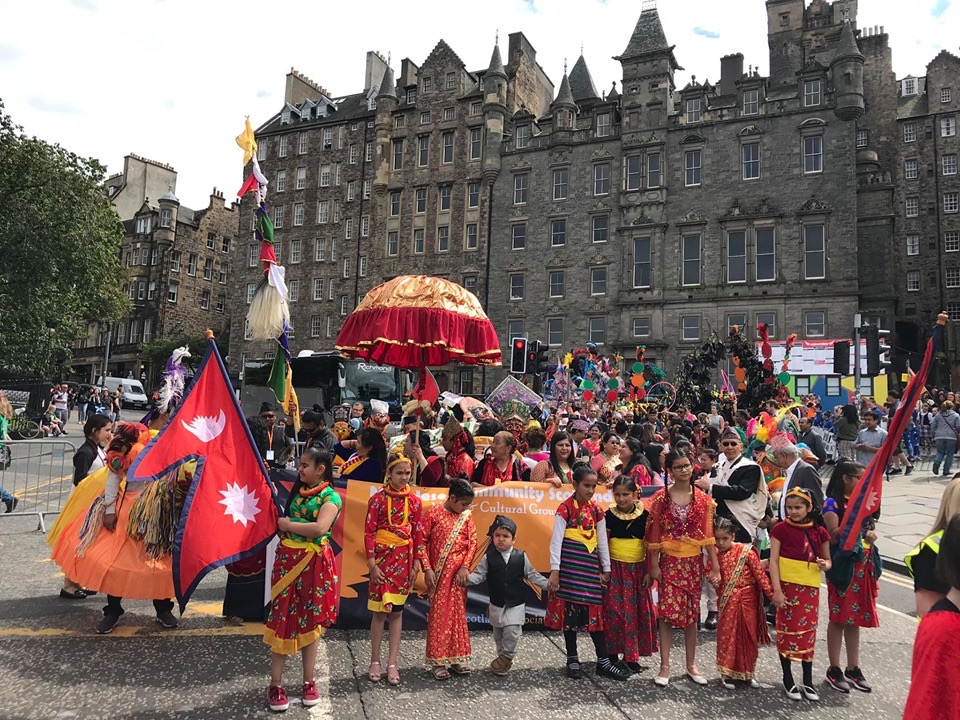 Nepali flag, banner and Visit Nepal 2020 flyers were displayed during the show.  "As a local resident of Scotland, it was our pleasure to be a part of the multicultural society and demonstrate our ethnic and cultural identity during the show, " said Bhola Khanal, Director of Everest Inn Perth and an Advisor of Nepal Scotland Association. "We wanted people to understand our diverse and unique Nepali culture and encourage people to Visit Nepal" Ojesh Singh , President of Pasha Pucha Guthi & Youth Coordinator of Visit Nepal 2020 campaign said.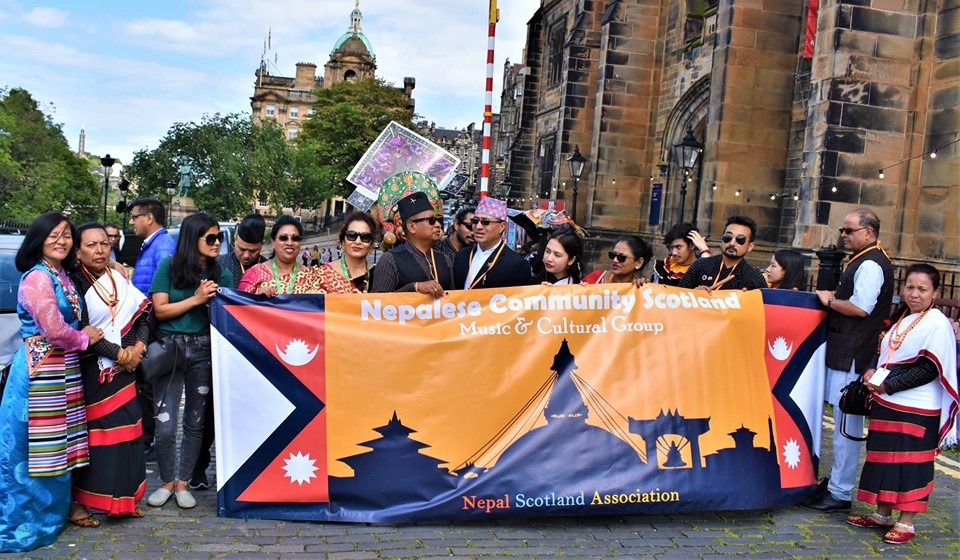 Similarly , General Secretary of Pasha Pucha Guthi, UK, Sushil Prajapati, expressed his pleasure for the opportunity to demonstrate Nepali/Newari cultural attire and performances at the event.  President of Nepal Scotland Association, Vijay Dangol, thanked all participants for active participation and support to the initiative aimed at promoting Nepali art and culture.  Nepalese cultural parade was  Supported by Namaste kathmandu restaurant , Everest inn, perth,  Namatay Simala Palace Restaurant, NRNA Scotland chairman and organised by Nepal Scotland Association,  PACH PUCHA GUTHI SCOTLAND UK, NAUMATI BAJA and the  Nepali community of Scotland.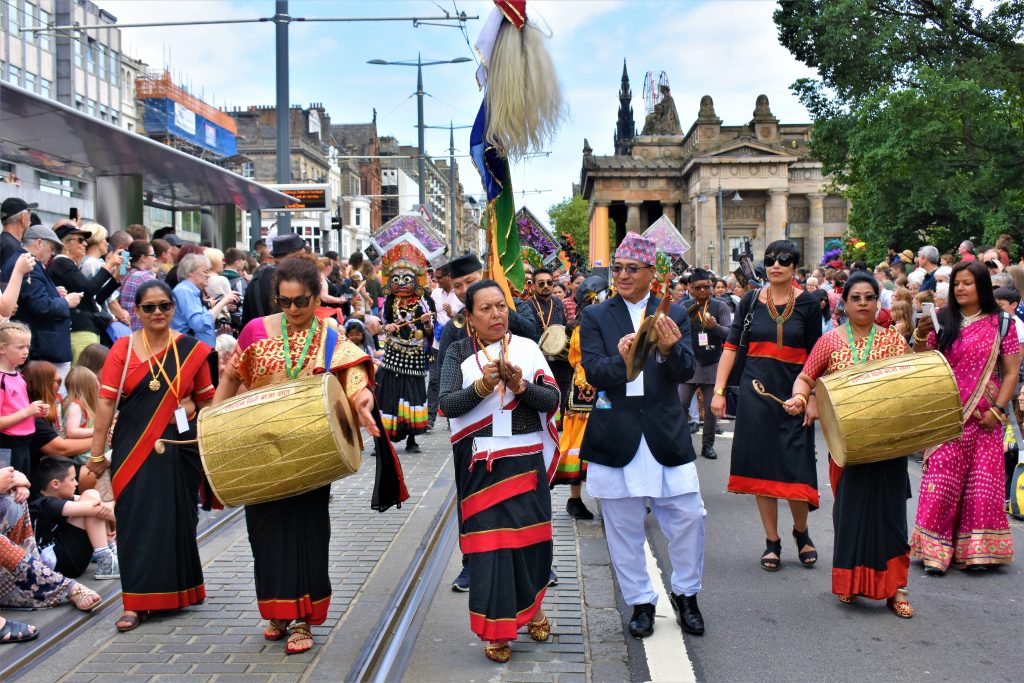 As part of the festival, Ross Bandstand performed at the Princes Street Gardens while circus, street arts and a special kids area were other attractions of the festival..