OBR warns no-deal Brexit could push UK economy into recession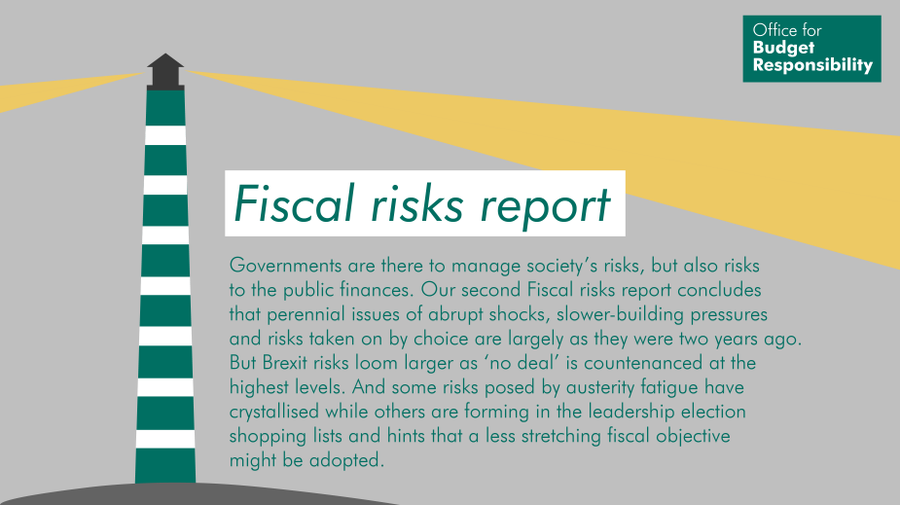 The financial watchdog quantified the impact on public finances of a no-deal, no-transition Brexit scenario and concluded that debt would rise relative to GDP over the next three years.
But it said the stress test used in the fiscal risks report was "not the most disruptive one we could have chosen".
The OBR warned that a no-deal Brexit could lead to a 2% fall in real GDP by the end of 2020 and a sharp fall in the pound.
Fiscal risks report published: shocks and pressures that could threaten the public finances and fiscal sustainability. @hmtreasury due to respond within a year. #OBRfiscalrisks https://t.co/mO2okwjOTa pic.twitter.com/fJxw6HPBzN

— Office for Budget Responsibility (@OBR_UK) July 18, 2019
The report came just six days before Boris Johnson or Jeremy Hunt are sworn in as prime minister, with both candidates pledging a no-deal exit if necessary.
Wage stagnation would stretch for 13 years since the last financial crisis, house prices would slump by nearly 10% between the start of 2019 and 18 months later, and the exchange rate would immediately depreciate by 10%, the report assumes.
The report states: "Heightened uncertainty and declining confidence deter investment, while higher trade barriers with the EU weigh on exports.
"Together, these push the economy into recession, with asset prices and the pound falling sharply. Real GDP falls by 2% by the end of 2020 and is 4% below our March forecast by that point.
"Higher trade barriers also slow growth in potential productivity, while lower net inward migration reduces labour force growth, so potential output is lower than the baseline throughout the scenario (and beyond )
"You are looking here at something that could increase borrowing by £30 billion-a-year, so most people would say that's a significant sum of money," OBR chairman Robert Chote said.
And he had a message to Brexit-backers who may argue the borrowing hit would be worthwhile if the UK refused to pay the £39 billion divorce bill.
"There's a world of difference between a hit to the economy and to the public finances that is an ongoing one over time versus a relatively large but one-off sum," he said.
Shadow chancellor John McDonnell said the report shows the Tories are a "clear and present danger to the economy and the wellbeing of everyone in the UK".
"This warning makes it even more imperative MPs from across Parliament back today's amendments to try and block the next Prime Minister from shutting down Parliament to force through a no-deal Brexit," he added.
The Prime Minister's official spokesman she has "repeatedly said that it is better to leave with a deal and that it is up to her successor to take forward the Brexit process".