Nepali girl who made it to the Miss England finals raises over £10K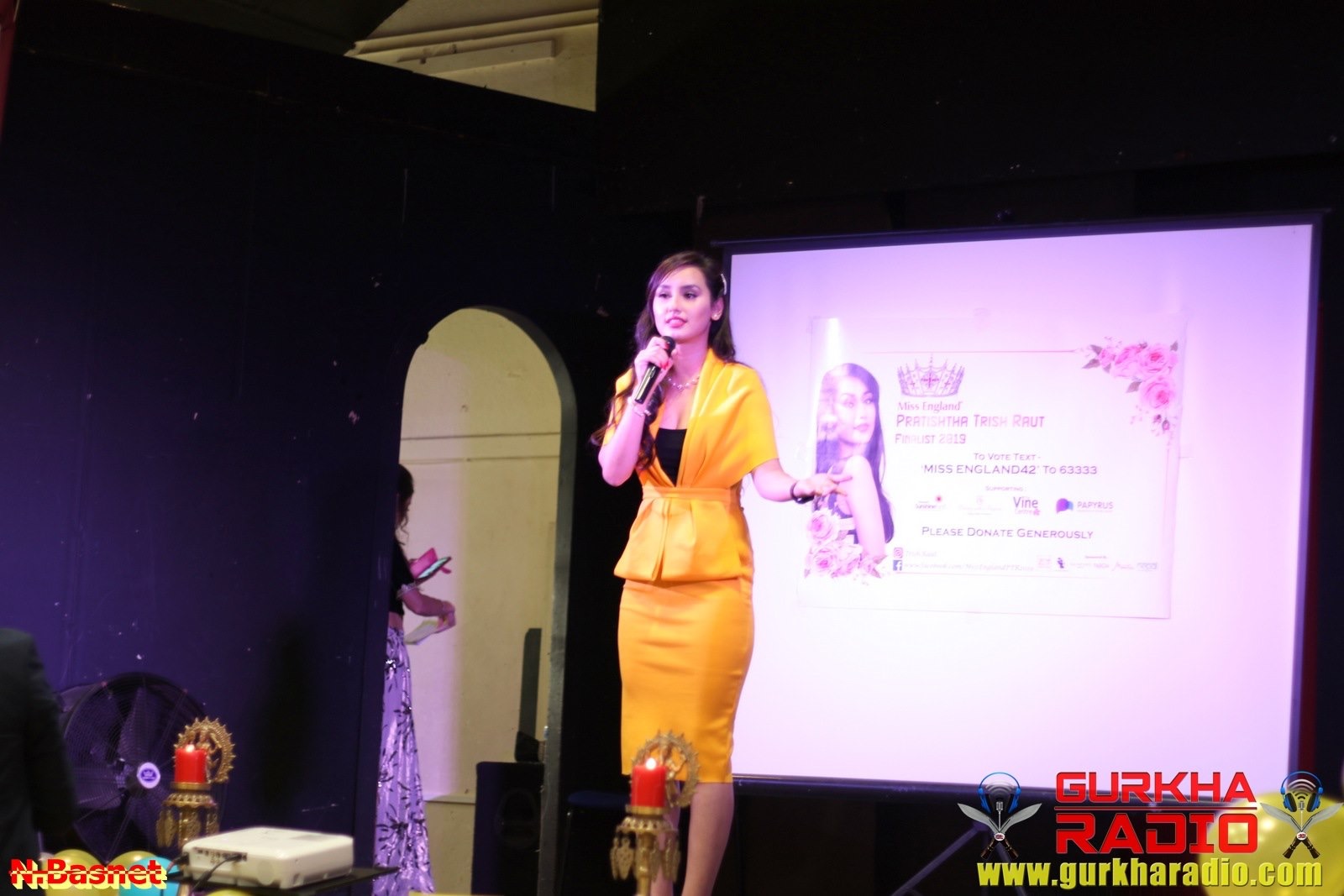 London— Miss England Finalist, Miss Pratishtha 'Trish' Raut has raised over 10,000 pounds to support various mental health charities in the UK as well as charities helping children worldwide.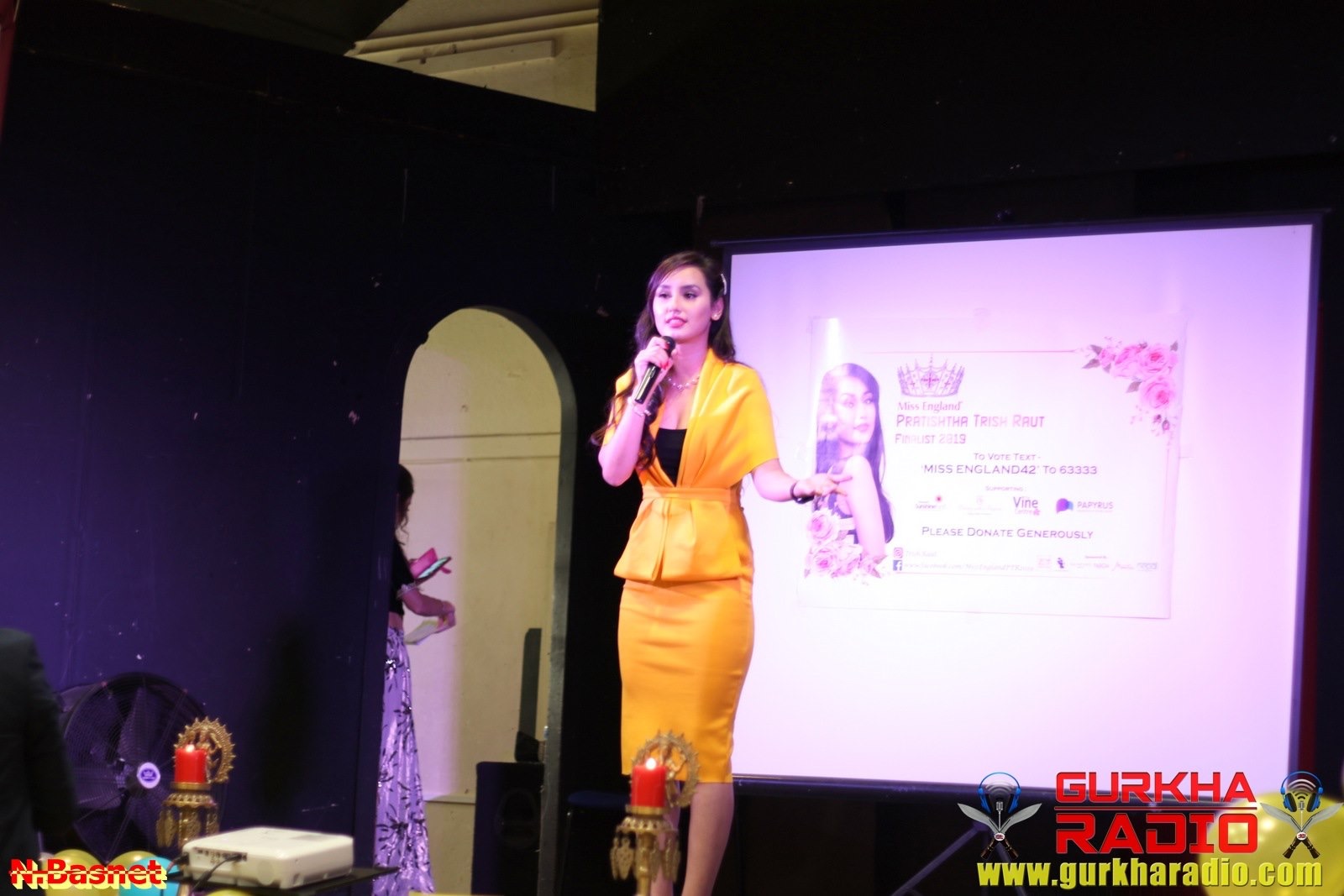 Nepali community in the UK extended their whole-hearted support to Raut in response to her appeal. "At a charity dinner organized at South Harrow, London on Friday and also through online donations, nearly 10,000 pounds have been collected so far," said Ram Sharan Simkhada, one of the organizers of the Charity Dinner.
Daughter of former Gurkha, Prakash Raut, Pratishtha lives in Aldershot, UK and is an architect by profession. She cried briefly while telling the audience on Friday why she had chosen to support the mental health causes.
"I also had passed through difficult times during my twenties but did not know how to seek support. It's also because the Nepali community in the UK did not have awareness at that time," she added.
"The collected fund will go across the globe for children suffering via Miss England Beauty with Purpose channel. Pratishtha is also supporting a Mental Health hospice at Aldershot, Hampshire," said Simkhada.
Twenty six-year-old Pratishtha, who was born in Hong Kong when her father was deployed there, is the first British Nepali girl to reach the final round of Miss England. Miss England 2019 Grand Finale in association with Mauritius Tourism will be held on July 31 and August 1 in Newcastle at NewBridge Hotel kindly sponsored by The Gainford Group.
"We are all proud that a Nepali girl has made it to the Miss England finals. She has inspired many Nepali youngsters in the UK and around the world and our blessings are with her," said Ram Sharan Simkhada, a social worker and ICC Member of NRNA International Committee.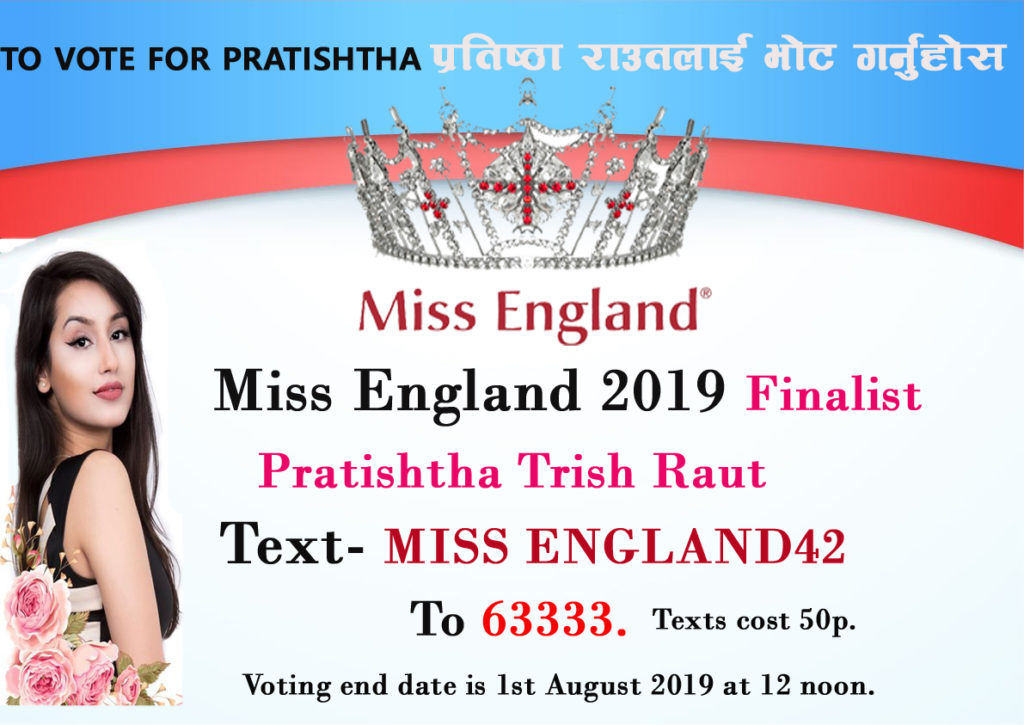 Those who are living in the UK and want to support Pratishtha can do so by sending a text message "Miss England42' to 63333. The text message will cost 50p in the UK.