KTM Travel and Tours to organise Super 8 Corporate Cricket Tournament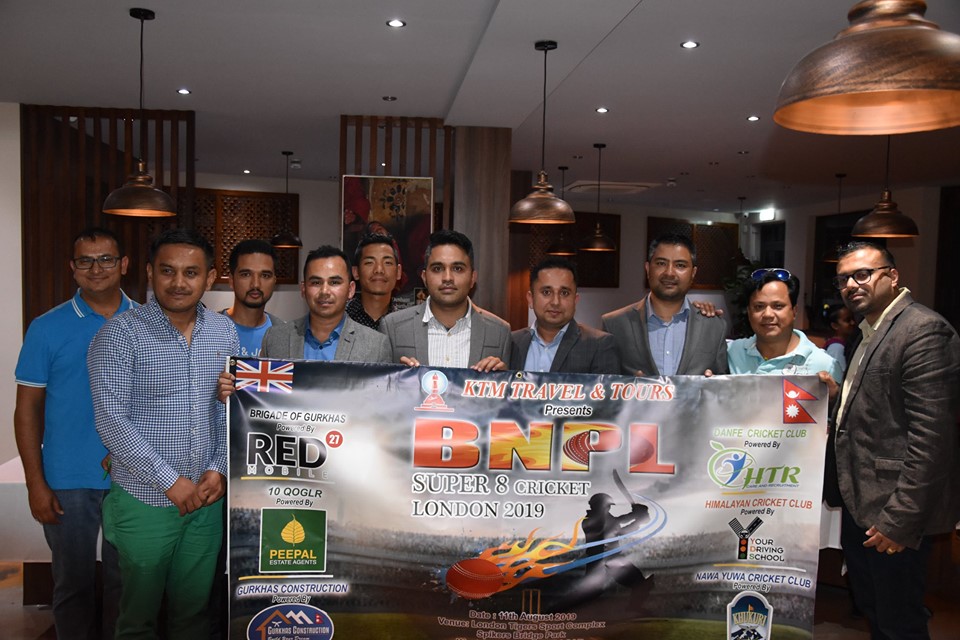 Jagan Karki, London — KTM Travel and Tours is organising a super 8 corporate cricket tournament jointly with other Nepali teams.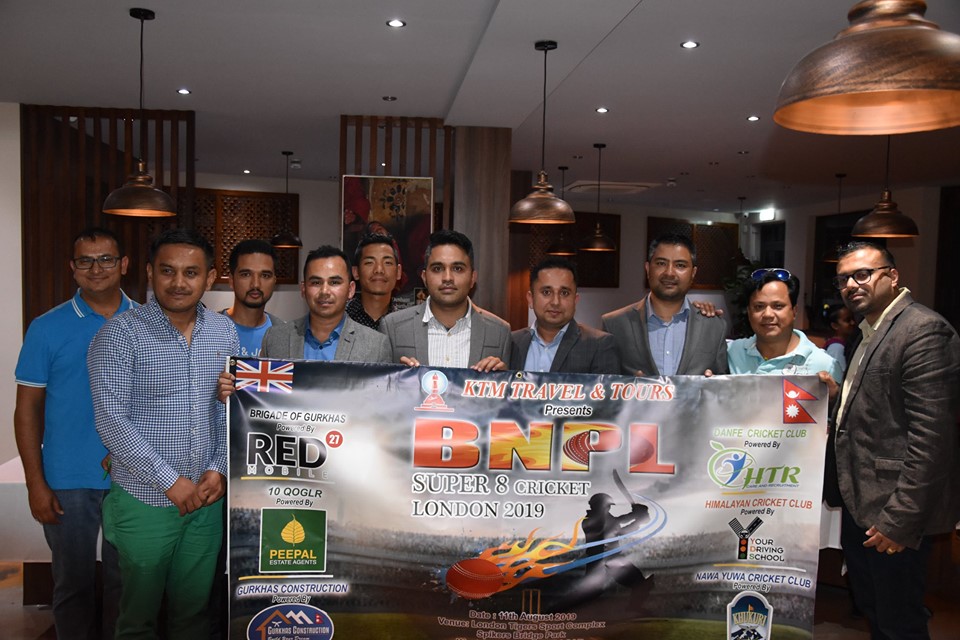 The games will take place on Sunday, 11th of August 2019, at Tigers Sports Complex, Southall, in London.
The game is designed of 8 overs among 6 cricket teams among Nepali community from all over the U.K.  "It will be commenced as per the standards of the ICC," Tour event director Binod Bikash Simkhada told South Asia Time.
Operation Director, Abhishek Bhattarai, said that the game will be commenced from 8 am to 8 pm on the day and the entry fee for the game is free.
"Our aim is to encourage Nepali youths towards one of the most popular games of Nepal. This will help bring the senior and youths together among Nepali society living in the U.K.," said Sunil Thapa, Director of KTM Travel and Tours and Director of the match.
The teams participating in the tournament include Brigade of Gurkhas sponsored by Red 27 Mobile;Ten QOGLR sponsored by Peepal mortgage; Danfe Cricket Club, Greenford sponsored by HTR Care and Recruitment; Himalayan Cricket Club sponsored by Your Driving School and Nawa Yuwa Cricket Club sponsored by Khukuri beer, according to Bikram Gurung, Team Director of the Tournament said.