Applications for Chevening Scholarships open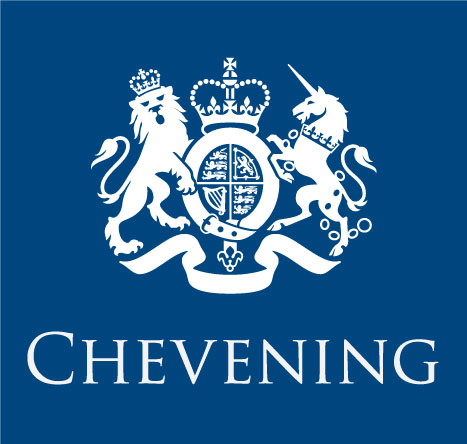 London– Applications for Chevening Scholarships to study in the UK are open until 5 November 2019, with applications to be submitted via www.chevening.org/apply
Chevening Scholarships are awarded to individuals with demonstrable leadership potential who also have strong academic backgrounds and a strong vision for the future. The scholarship offers full financial support to study for any eligible Master's degree at any UK university whilst also giving access to a wide range of exclusive academic, professional, and cultural experiences.
'Chevening doesn't just open doors, it opens your mind,' Louise Thomson, Chevening's Head of Programme Management, said, whilst highlighting that Chevening puts applicants in control, as they are free to choose from over 12,000 master's courses at over 150 different higher education institutions.
Chevening also organises an exclusive programme of events and activities, enabling scholars to experience the UK's heritage and history, discuss international policy, and interact with thought leaders at a range of academic, cultural, and social events.
'Those who get the most out of the experience are those put the most into it,' she added. 'You will learn so much simply by interacting with people from all over the world, travelling around the UK in your spare time, and getting involved in the communities you live in.'
'With so much to learn and achieve, a year goes by faster than you can imagine,' Ms Thomson added. 'Our hope is that you will leave the UK inspired, motivated, and better equipped to bring your own ideas to life.'
Connecting the brightest minds
Chevening Scholarships are funded by the UK Foreign and Commonwealth Office and partner organisations. Ben Coates, Head of Scholarships at the Foreign and Commonwealth Office, explained that the UK is very much open to international students from all over the world.
'Chevening represents the very best of the UK, welcoming exceptional people from across the world to study, grow and thrive at some of the world's best universities,' he said.
He explained that universities are where ideas are born, tested, and developed: 'Our universities promote the creation and exchange of information and ideas, as well as the building of knowledge and networks.'
Chevening Scholars spend a year immersed in a stimulating environment and emerge stronger academically, professionally, and personally. They also leave the UK better connected with the world they live in, and the local and global challenges that the international community must confront.
Established in 1983, the programme recently celebrated its 35th anniversary. In that time over, 50,000 outstanding professionals have had the opportunity to experience the UK and develop their careers through Chevening. There are more than 1,500 scholarships on offer globally for the 2019/2020 academic year, demonstrating the UK's long-standing commitment to developing the leaders of tomorrow, a press statement said.