"Buying a house in the UK is simple If you know the general process" says Ganesh Adhikari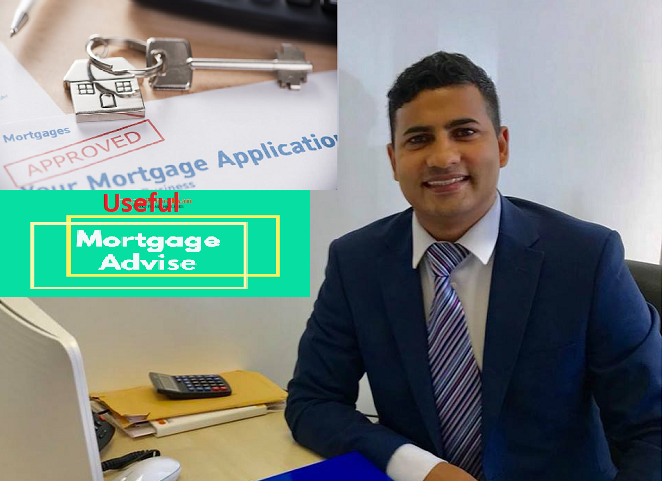 By Ganesh Adhikari
Like other aspects of the economy, the housing & mortgage sector has been massively impacted by the Brexit uncertainty. Property prices have fallen as well as the mortgage rates have dropped. It is a challenging situation for the home movers & not having much activity in the sector have a negative impact on the overall economy. However, people that are looking step into the property ladder the falling prices & falling mortgage interest rates is an opportunity.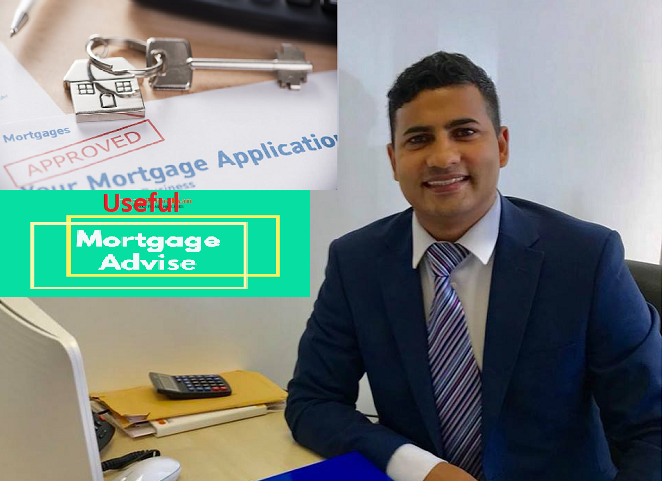 So if you are thinking of buying a property or remortgage to switch to a better rate, it is best to start preparing for it.
What is a mortgage?
Residential Mortgage is the loan secured against the property that you are buying. It is a loan taken out to buy property or land. Most run for 25 years but the term can be shorter or longer up to 35 years. If you can't keep up your repayments the lender can repossess your home and sell it so they get their money back. Therefore it is important to assess your affordability to see if you can afford the mortgage without struggling much. The minimum age for a mortgage application normally is 18 years & maximum age depends upon lenders criteria can up to 75.
There are various other types of mortgages such as Buy to let, commercial & so on. This article is about a residential mortgage.
This article aims to simplify the mortgage application process.
Save for a deposit
Have you saved a deposit? Lenders typically require a deposit of a minimum 5% to 30% of the property's value.
For example, if you are looking at a property worth £200,000 and the mortgage you are interested in has an 85% loan-to-value ratio (LTV), then you will need to provide a deposit of 15% of the property's value (£30,000).
Do you have existing debts such as credit card, car loans, Hire purchase & personal loans? Do you know your credit score? If you are aiming to purchase your first property it is important for you to improve your credit score.
This is something that lenders will look at in your mortgage application. It is worth asking for a copy of your credit report from the two main credit agencies: Equifax and Experian.
If you happen to have a poor credit score, there are various ways in which you can improve your score, such as paying down any outstanding debt, registering to vote or getting a credit rebuilder card.
Get your paperwork in order
Do you know what you need to apply for a mortgage? When considering your mortgage application, lenders will require below details:
For most mortgage applications, you will need to provide:
Passport or driving licence
Proof of address
Bank statements for your current account for the last three to six months
Payslips for the last three months
If you are self-employed, slightly different criteria is applied. It is more likely you will need to provide proof of around 12 months to a full two years of business income SA302 & tax year overviews. You might also require producing the accounts & balance sheets.
Do you know what mortgage you want? There are lots of different mortgage products available, so try to find the one that is right for your needs. There a variety of websites available where you can compare the rates & products.
As this is one of the biggest purchase of your life & you do not want it to go wrong. Therefore, it is best to seek expert professional advice & help to find the mortgage that meets your requirements.
Process of mortgage
There is a variety of mortgage product available in the market form hundreds of providers. Mortgage Lender's charge small arrangement fees. There will be valuation fees & legal fees to pay. When looking for a mortgage the fees along with the rates are important elements to measure & compare the true cost of the product.
However, some lender depending on the situation, they might not charge those legal & valuation fees.
The rate is an important element of the mortgage. The interest rates can be fixed for certain periods & you can also go for a variable rate product which depends upon the bank of England base rate. The problem with variable rate is that it might go up & down depending upon the bank of England's base rate. Fixed-rate remain same for the fixed period for example for 2 years or 5 years. It depends on your individual situation whether to go for a variable rate, 2 year rate of 5 year rate. After that fixed rate period ends you have to find another deal to switch your mortgage. This process is called Remortgage.
Remortgage is basically done after the fixed period on your mortgage come to an end. At this point you have the option to raise extra money depending on your credit score, affordability & equity in the property. The extra money raised can be used for variety of reasons such as buying other properties, consolidate existing debts such as credit cards, loans etc. Extra funds also can be used to refurbish the house.
A remortgage deal allows you to pay off your existing mortgage and switch to a new mortgage provider, so you still have one mortgage to pay. At this point if you want to raise extra money you can do provided there is enough equity in the property & you meet other lending criteria.
Second Charge:
However if you cannot remortgage now because your rate is fixed for 5 years or you have a good current rate & you don't want to remortgage. But you do need some money urgently there is an option of second charge.
Second charge mortgages are often called second mortgages because they are a secured loan used to raise extra money, instead of remortgaging or taking out a personal loan. A second charge mortgage also uses the borrower's home as security.
Many people use second charge instead of remortgaging, but you need to remember that you will be paying back your mortgage along with second charge. This means if you took out a second charge mortgage you would have two loans, or two mortgages secured against the same property.
(Ganesh Adhikari is Mortgage & protection Adviser based in London, You can contact him on 07838573259 , Email:ga@miadvisers.co.uk )