Exhibition on the pre-war Gurkhas at The Gurkha Museum in Winchester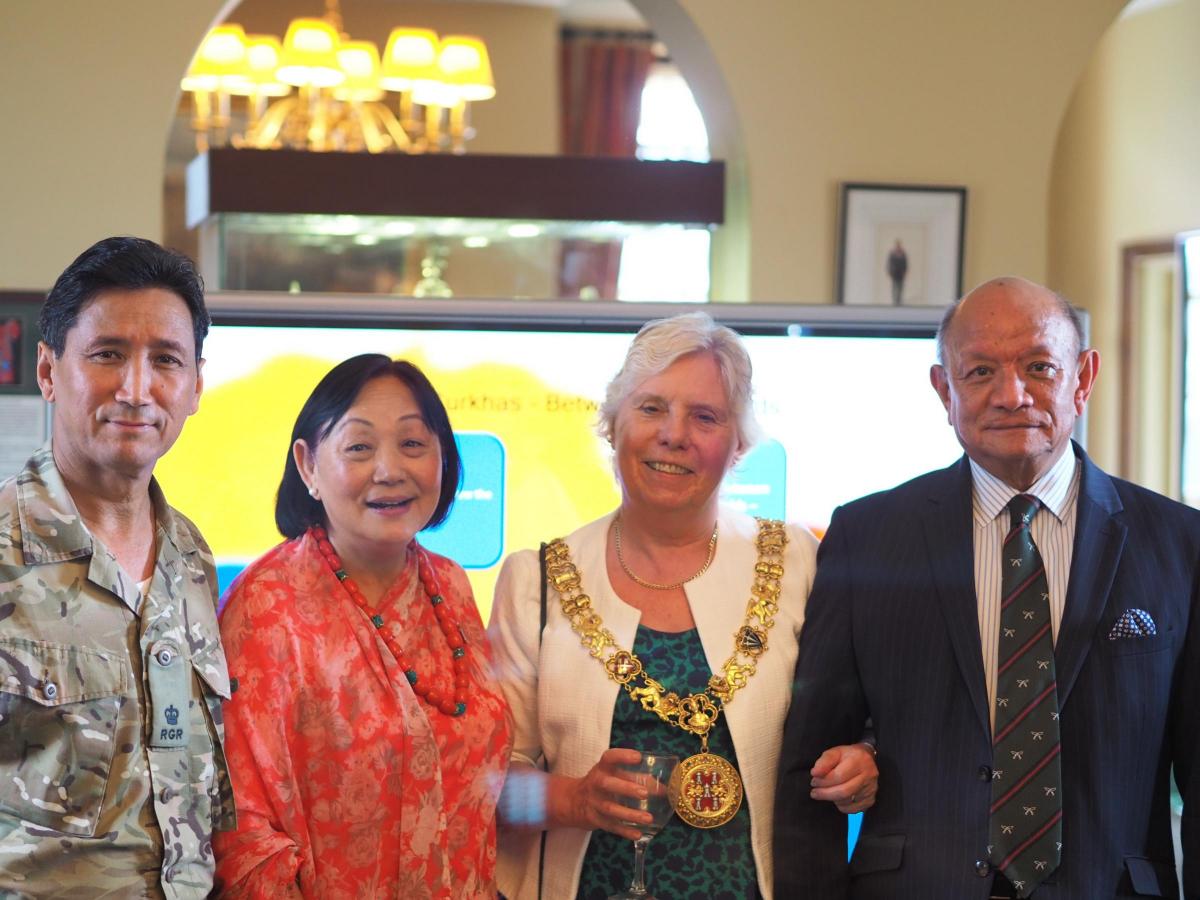 By Andrew Napier, Daily echo — The Gurkha Museum in Winchester hosted the opening of its annual summer exhibition, entitled 'Between Two Worlds'.
The exhibition displays items and photographs from the museum's extensive collections, focusing on the period between 1918 and 1939, an often-overlooked era in which Gurkha regiments faced continual conflict in a changing world.
The exhibition was opened by Colonel Jody Davies MBE, the incoming Colonel of the British Army's Brigade of Gurkhas and was attended by the Mayor of Winchester Eleanor Bell and museum friends, colleagues and volunteers.
The exhibition is now open to the public and will run until Saturday, August 31.
Admission to the exhibition is free with admission to the museum.
The museum was founded in 1974 to preserve and promote the heritage of the service of Gurkha soldiers to the British Crown.
Originally based in Church Crookham, near Aldershot, it moved to its current site in Peninsula Barracks in 1990.
Its displays cover over 200 years of Gurkha history within the Indian and British armies, and its collections and archives contain over 20,000 objects and documents.
Each year the museum holds a temporary exhibition during August to showcase different aspects of its collections and shed light on areas of Gurkha history to the British public.
Topics have varied from accounts of military campaigns to the history of the famous Kukri knife wielded by Gurkha soldiers.